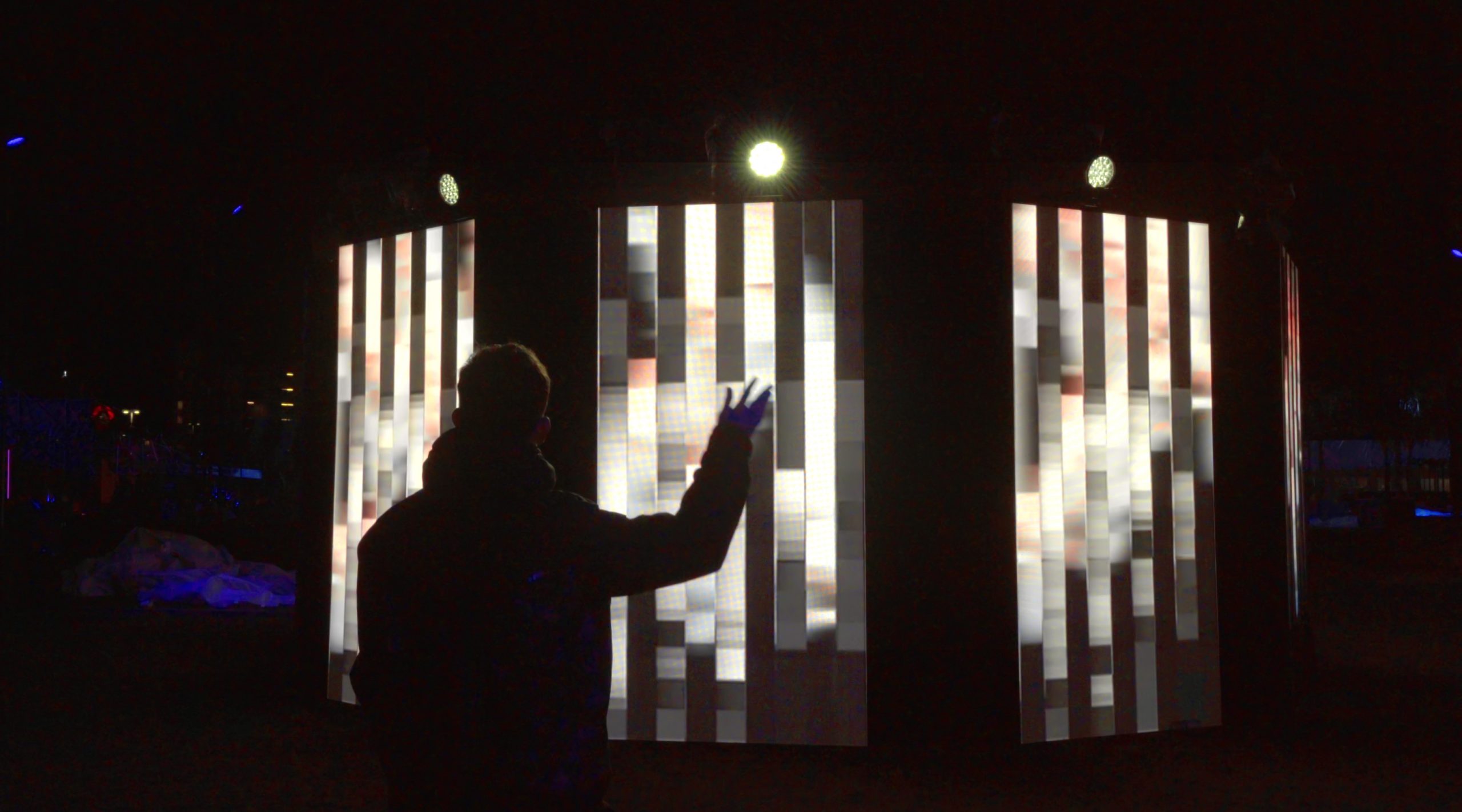 Overview
Production Club contacted us to present a piece for the Intersect Festival 2019 in Las Vegas.
Mixed Mirrors is an installation to create a place to meet and to spend a good time with a group of people functioning as a whole to create one identity. Especially in these years, most of our interactions are purely digital and cold in a distance.
Therefore, we wanted to create a space that, exploiting these same digital resources, wants to create a more physical and real connection. A spotlight, a fireplace, a lighthouse that enlightens and attracts people that don't know each other that can interact reflecting their faces in a mirror that will blend all faces in one.
Services
Show Concept
Interactive Installation
Generative Sound
Process
The setup in Intersect was of 10 LED totems put in a circle facing outside, one screen per person. Its functioning is that each totem is connected to a camera that detects people's faces deforming them and mixing them altogether with different transitions in real time. For instance, 10 people could play at the same time and see their faces practically being deformed and mixed in a giant 'mirror'. It's indeed a generative and interactive sculpture and it builds its own narrative background.
Therefore, we started with the Monolith Design, trying the cameras, different angles and light conditions. Then, we created a narrative concept and then we design in After Effects the behavior of each screen. Once we made a test, we built with Notch the animation of each screen, mixer and light programming. After that, we created a concept and production of a generative audio.
Above all, it was a challenging piece from a technical point of view. As a result, the setup was with a team of 10 people, we had an equipment of 12 BlackMagic Cameras 4K, 108 LEDs, a Speaker System with 12 QSC – K10 Self Powered Speaker and 12 K10 Fly Backet, all supported by 24 Truss.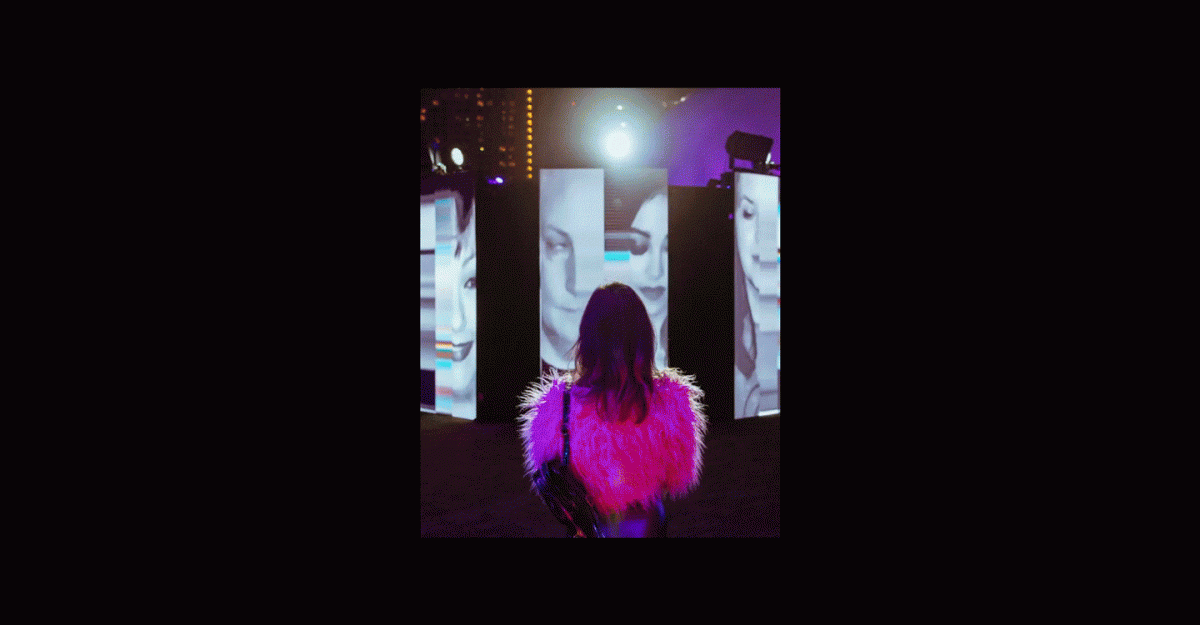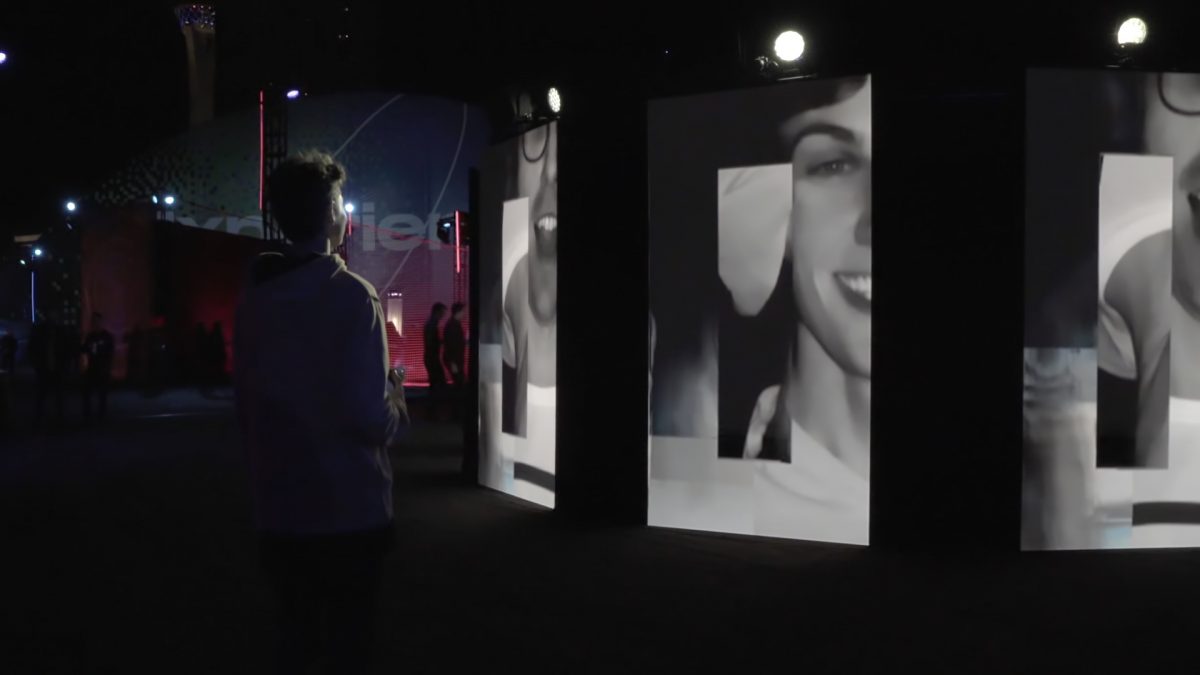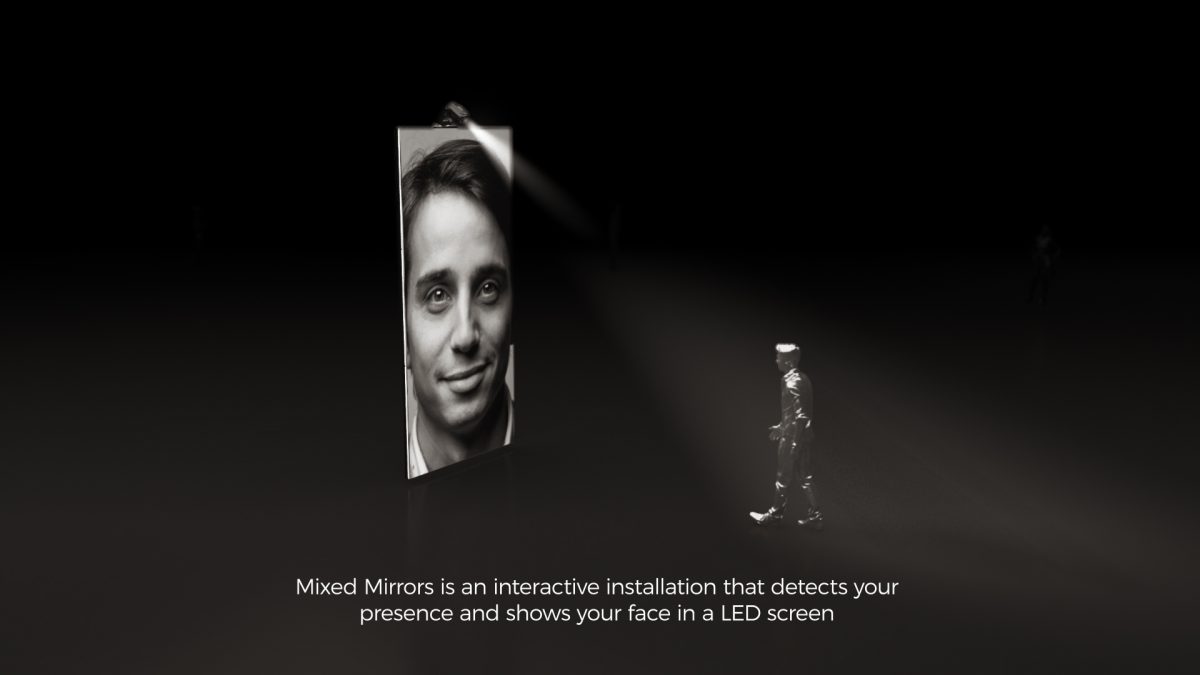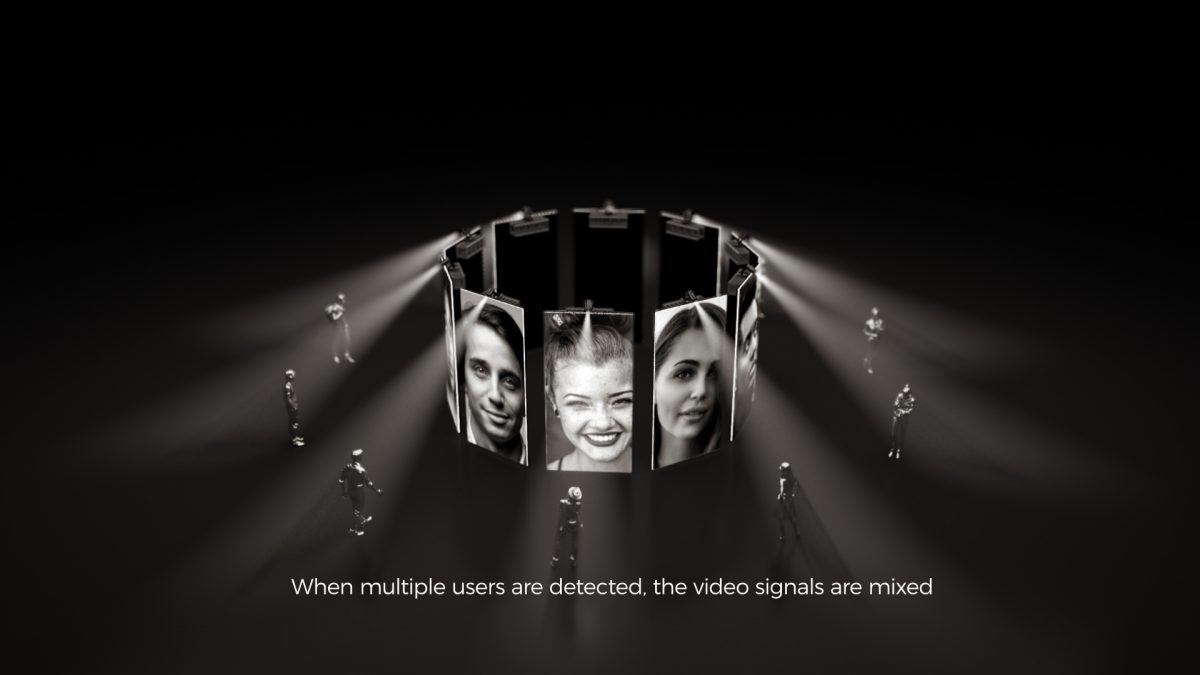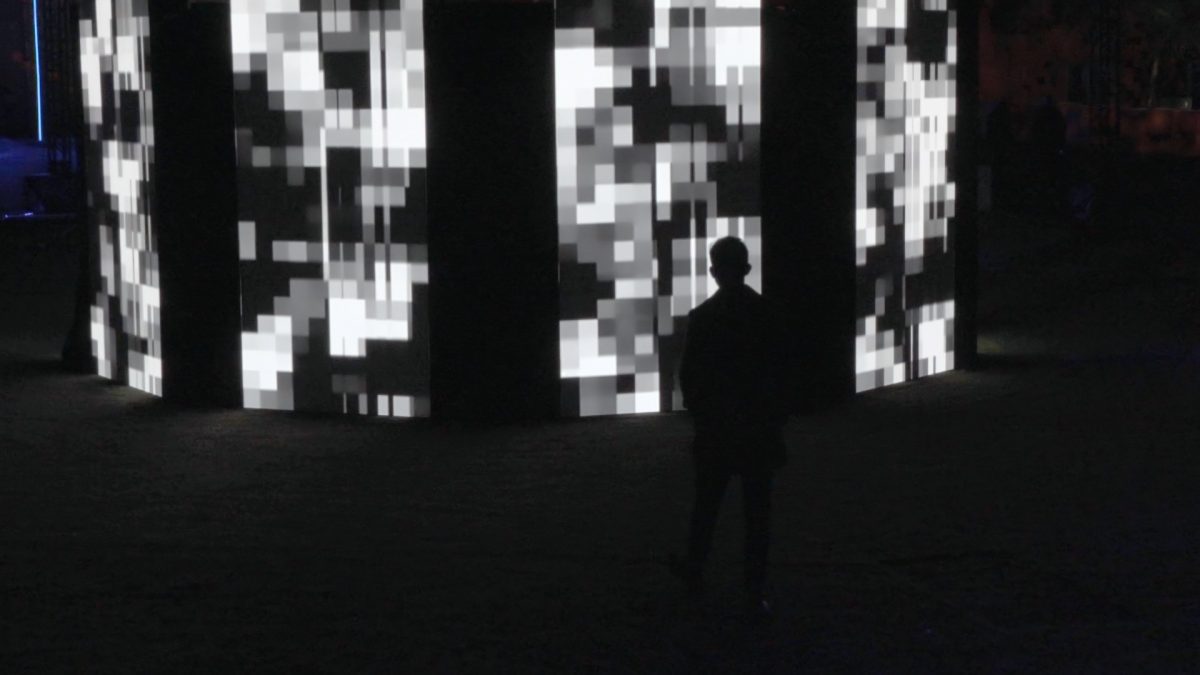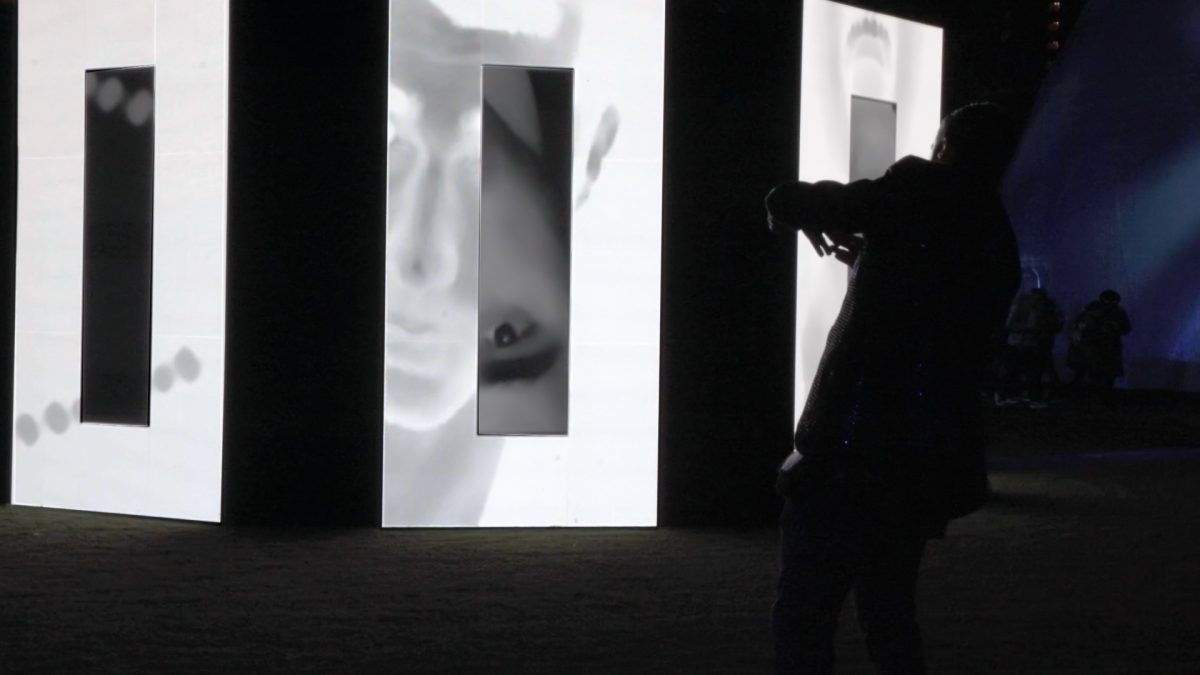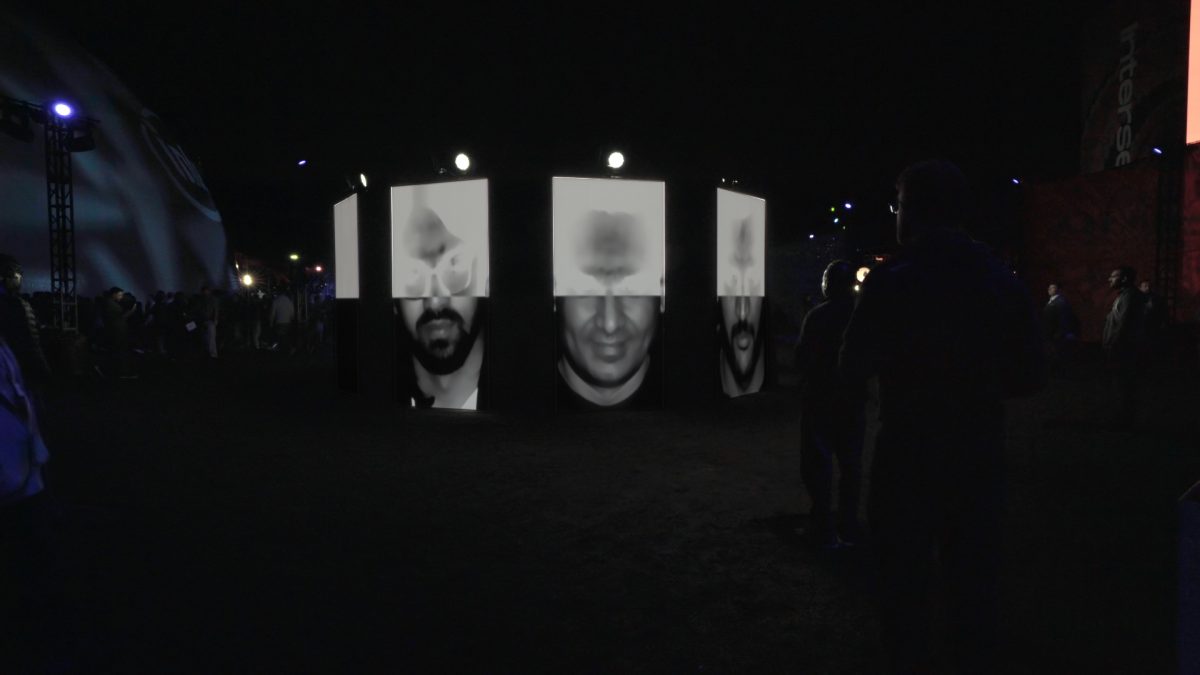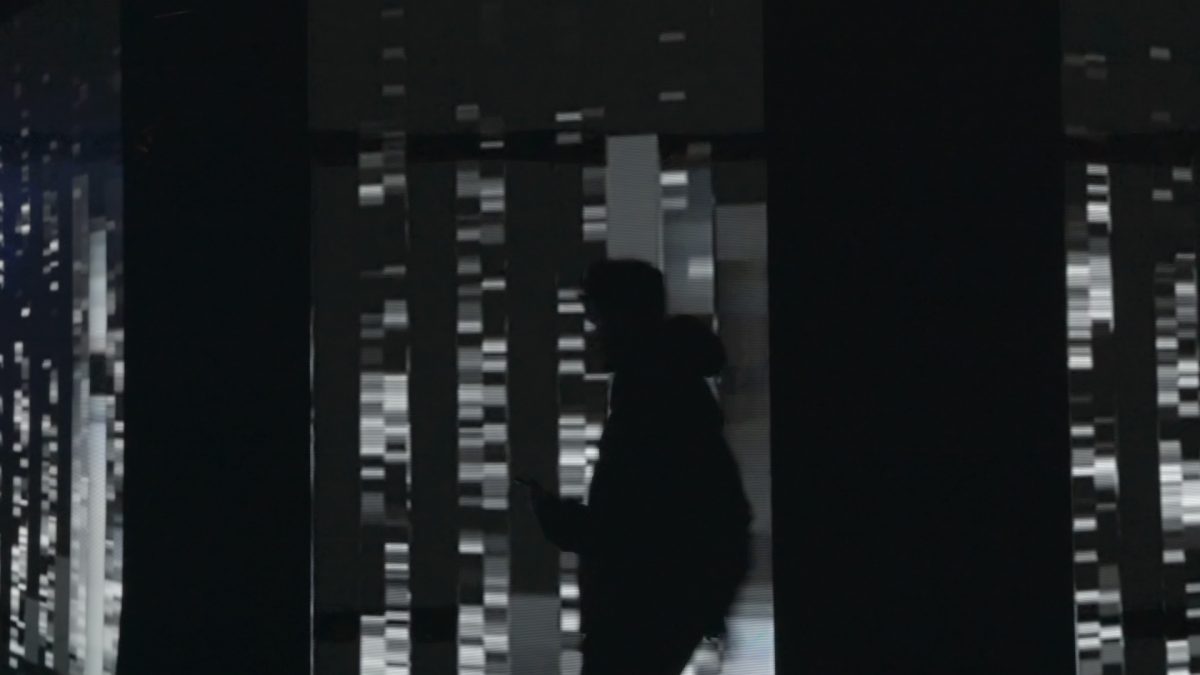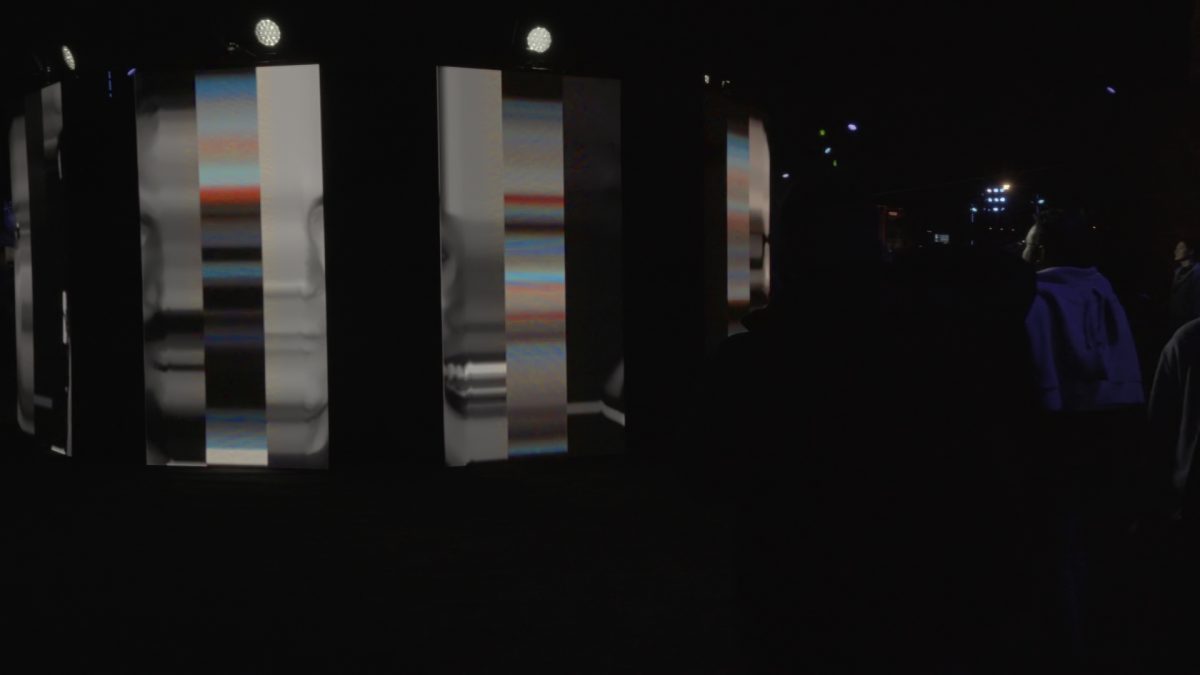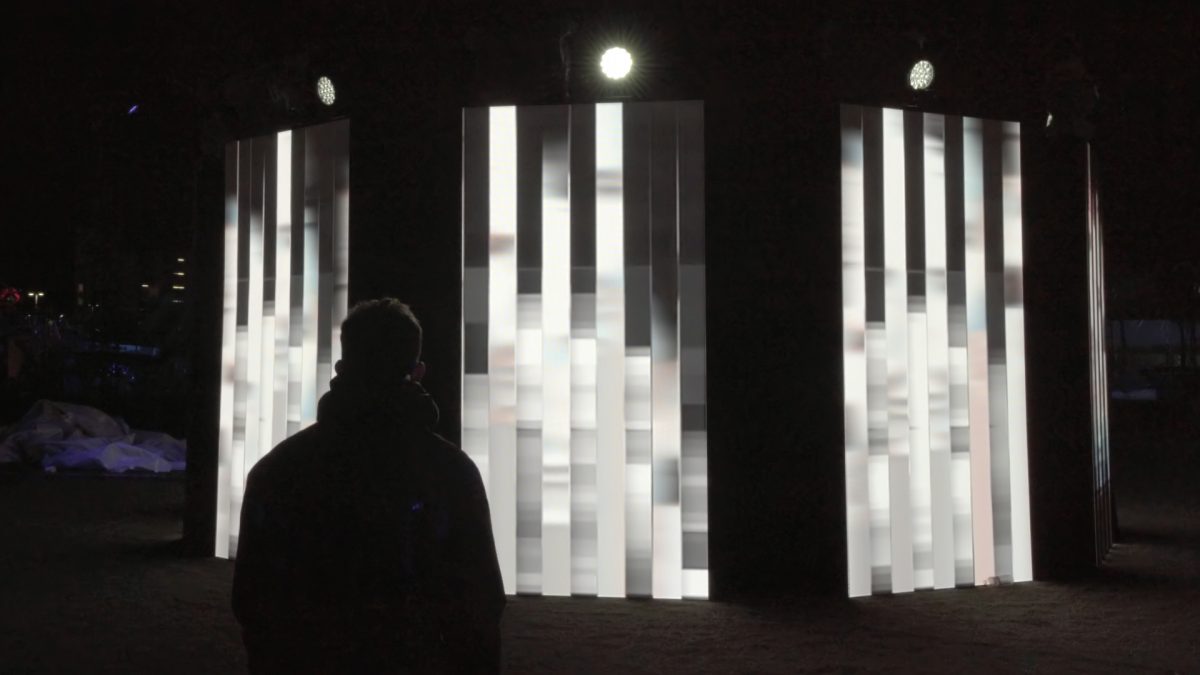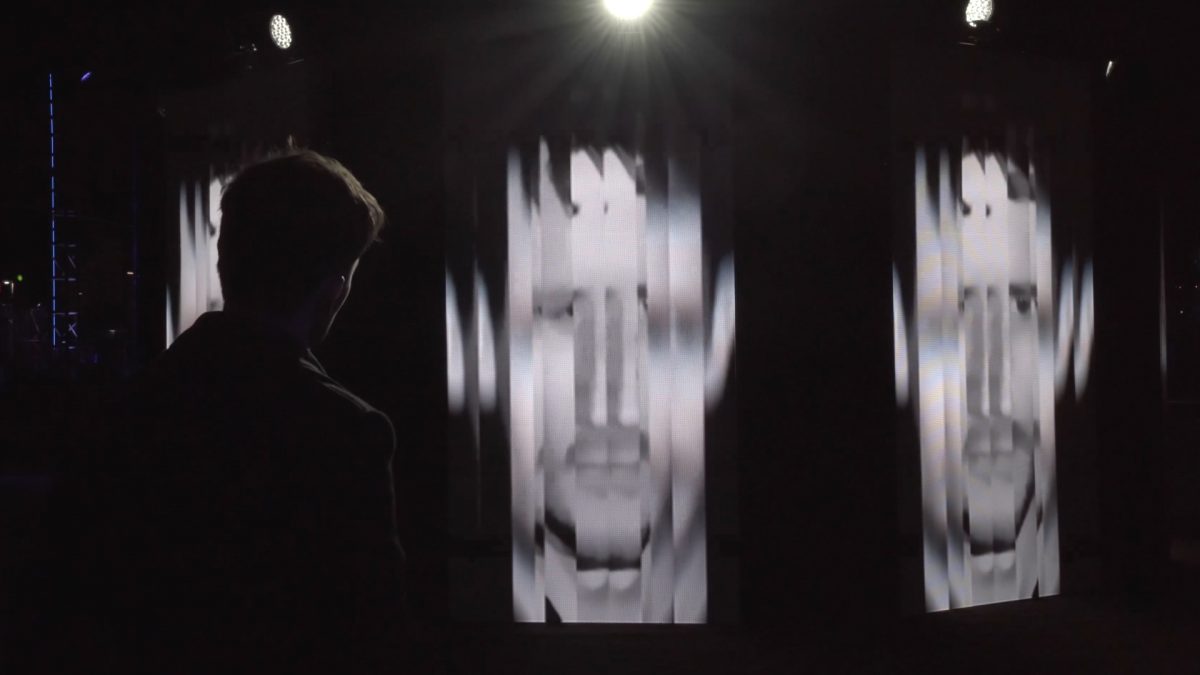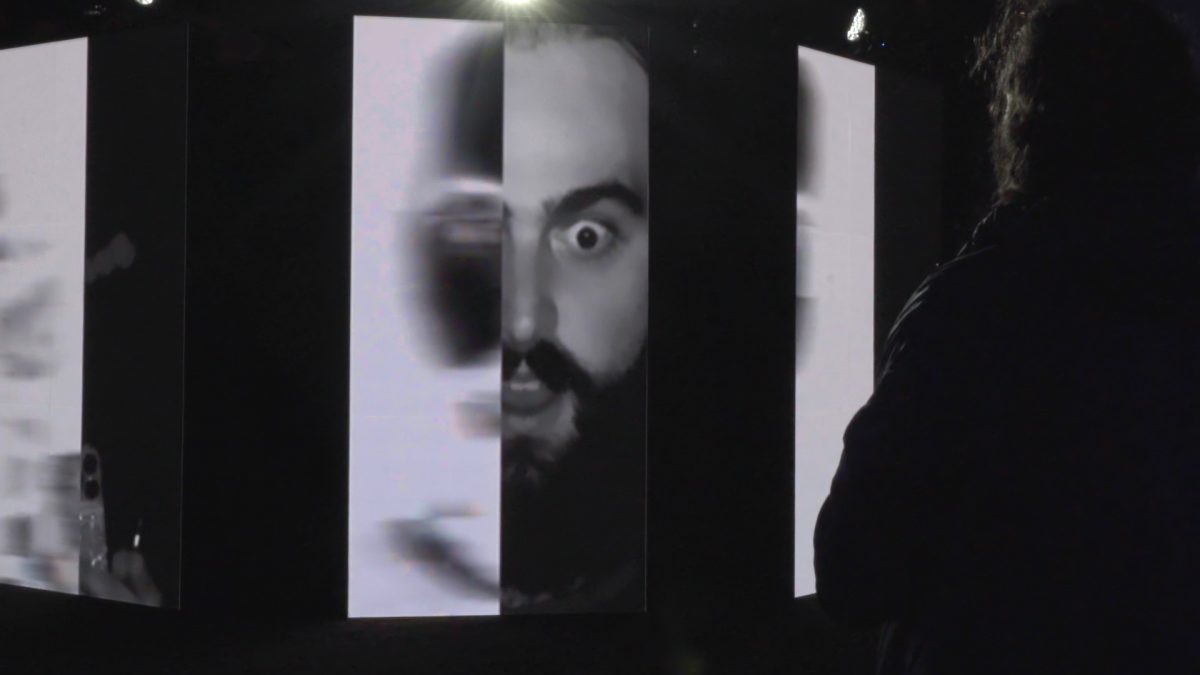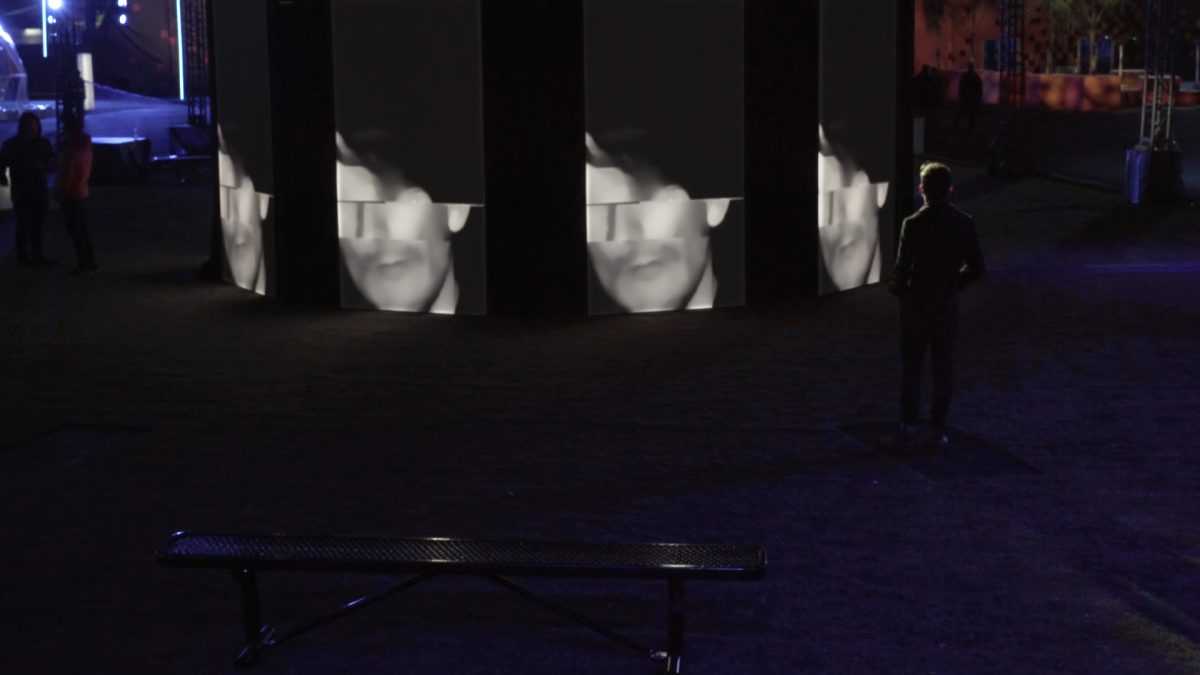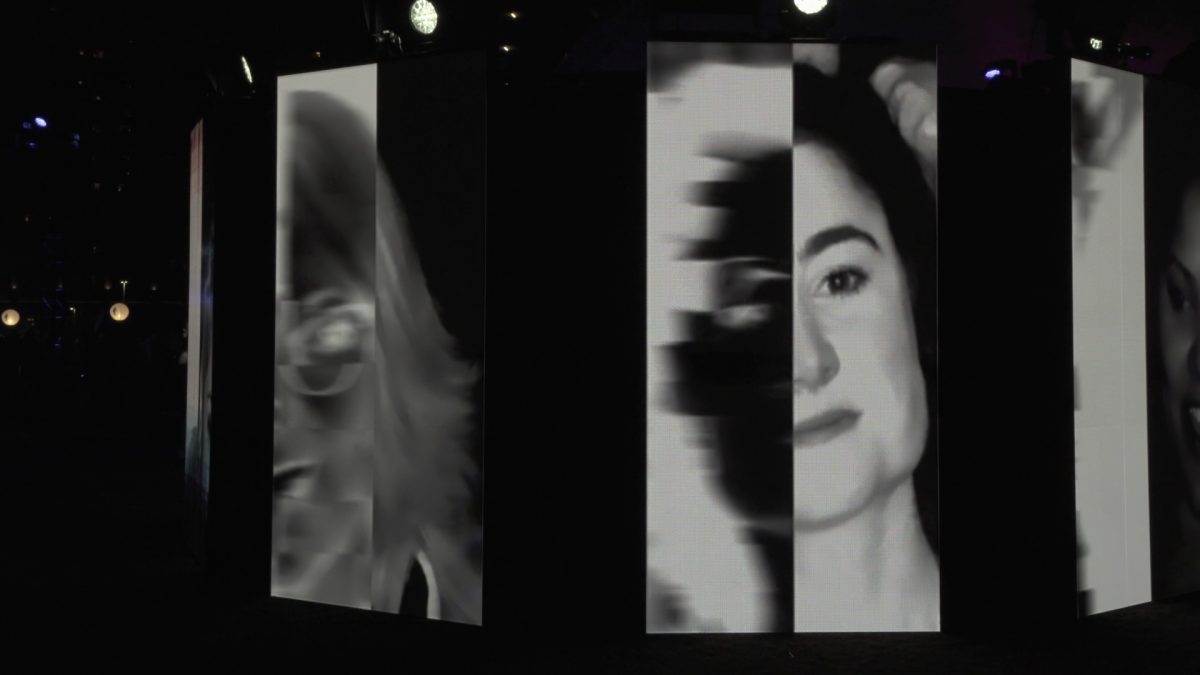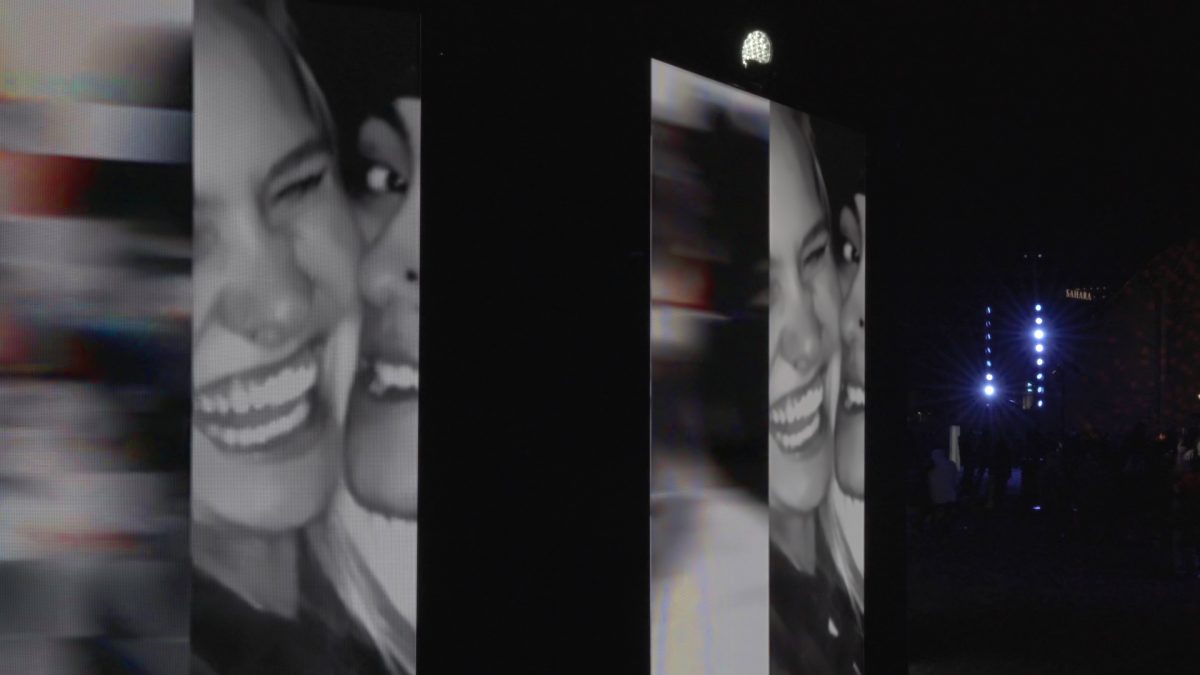 Credits
TIGRELAB
Creative Directors
Federico Gonzalez
Mathieu Felix
Javier Pinto
Concept & Creative Director
Notch Designer
Jon Corcuera
Antonio Nieto
Daniel Guillén
Creative Coder
Tecnical Research & Prototyping
Producer
Sound Designer
A thanks to INSTRONIC for lending us a LED screen for our in-house tests!