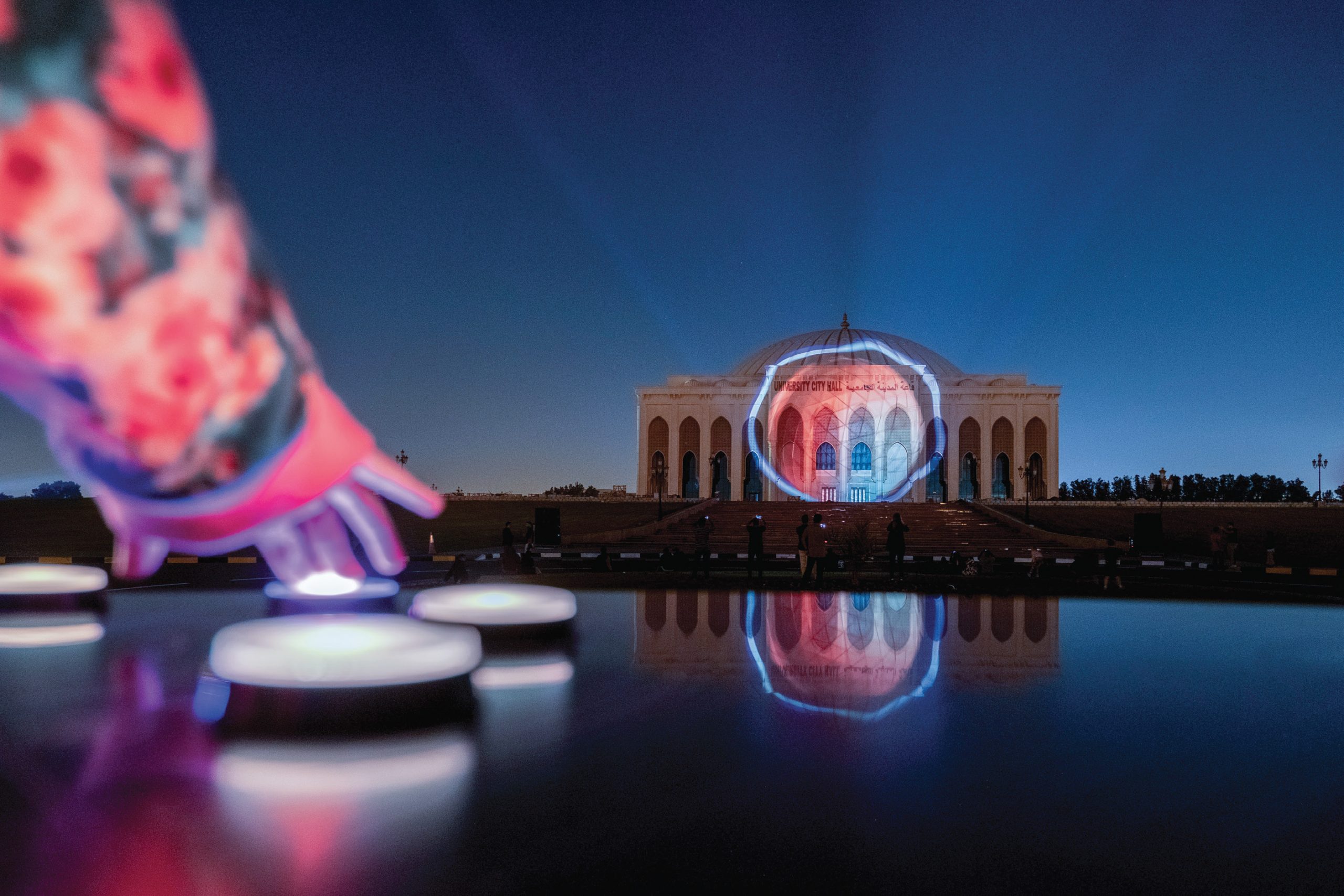 Overview
Nomada invited us to participate at the 10th consecutive Sharjah Light Festival 2020. For this occasion we presented Planets at the University City Hall, an installation that combines video mapping with the experience of augmented reality.
Planets proposed an exciting journey through an interactive universe that allows participants to use technology to stretch the boundaries of the building beyond its walls, interacting with the planets and modifying the characteristics of the show. The public had the capacity to alter the rhythm of this trip for a certain time, being able to alter their properties and at the same time generating a rich audiovisual experience. While this is happening, the rest of the public enjoyed uninterruptedly the augmented reality experience through the APP installed on their mobile.
Services
Show Concept
Interactive Table
Interactive Content
Interactive Sound
AR App
Process
To control visuals in real time, we used a hybrid between physical and gesture controller through buttons and a Leap Motion mapped to specific action on the visuals.
We used Ableton to create the interactive sound and the visual content was generated by Notch software.
For the augmented reality experience, we developed a multiplatform mobile application (Android & iOS) that allowed us to see the surrounding universe of each of our planets. For this we developed a system that allowed us to synchronize the content generated with Notch in the mapping with the content that was executed in the application through the use of Firebase as intermediate server.
The application detects the user's geolocation using the phone's GPS and allows to take pictures, videos and share them with everyone on social networks.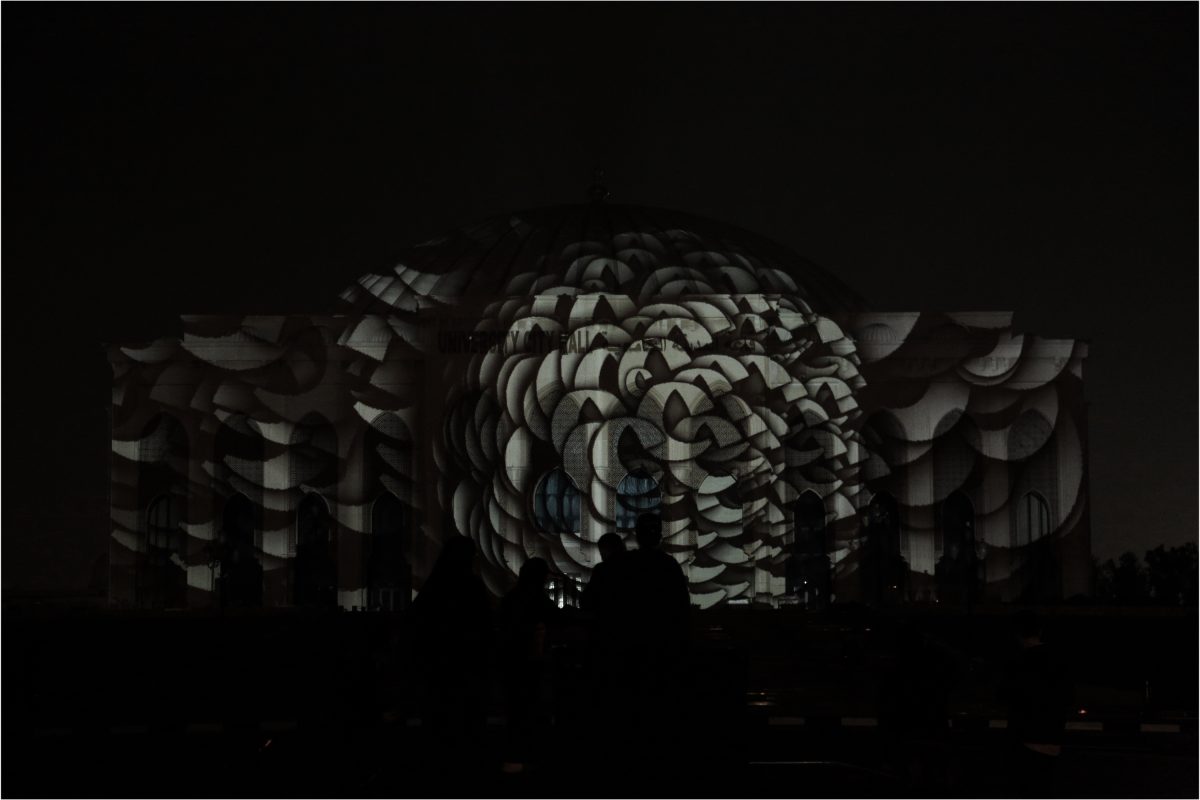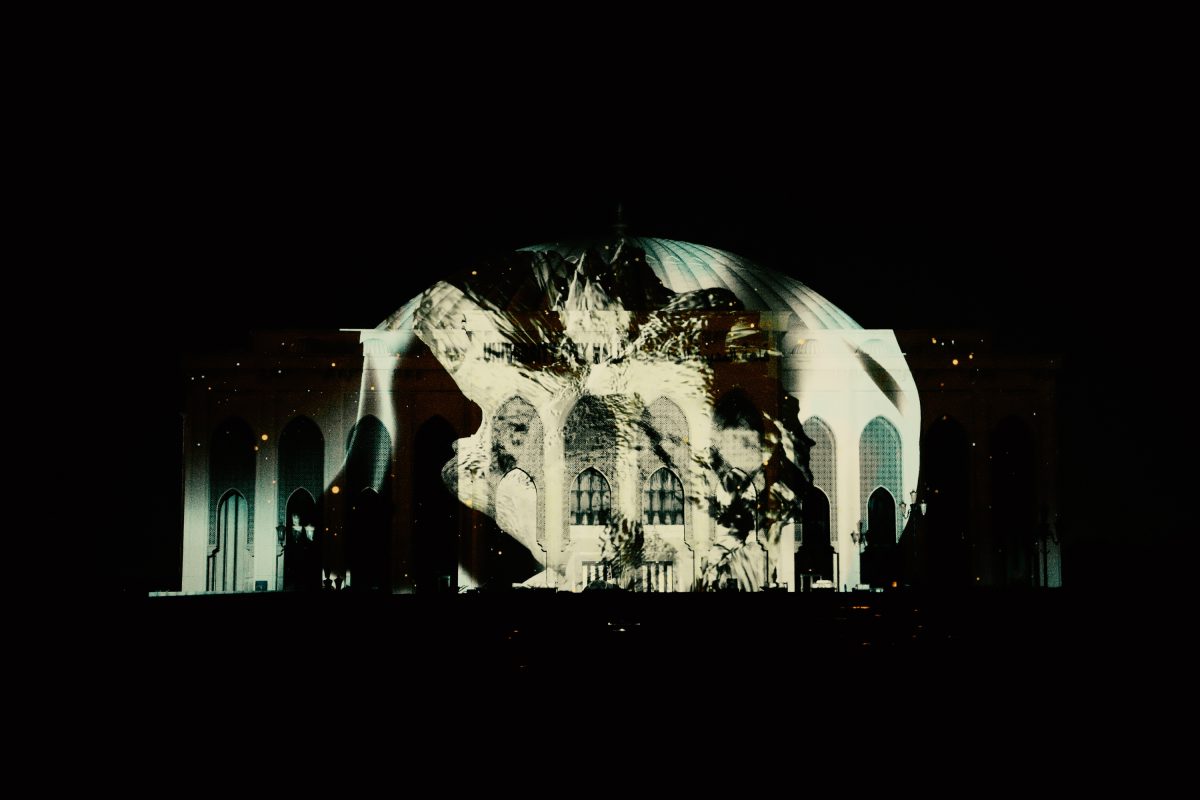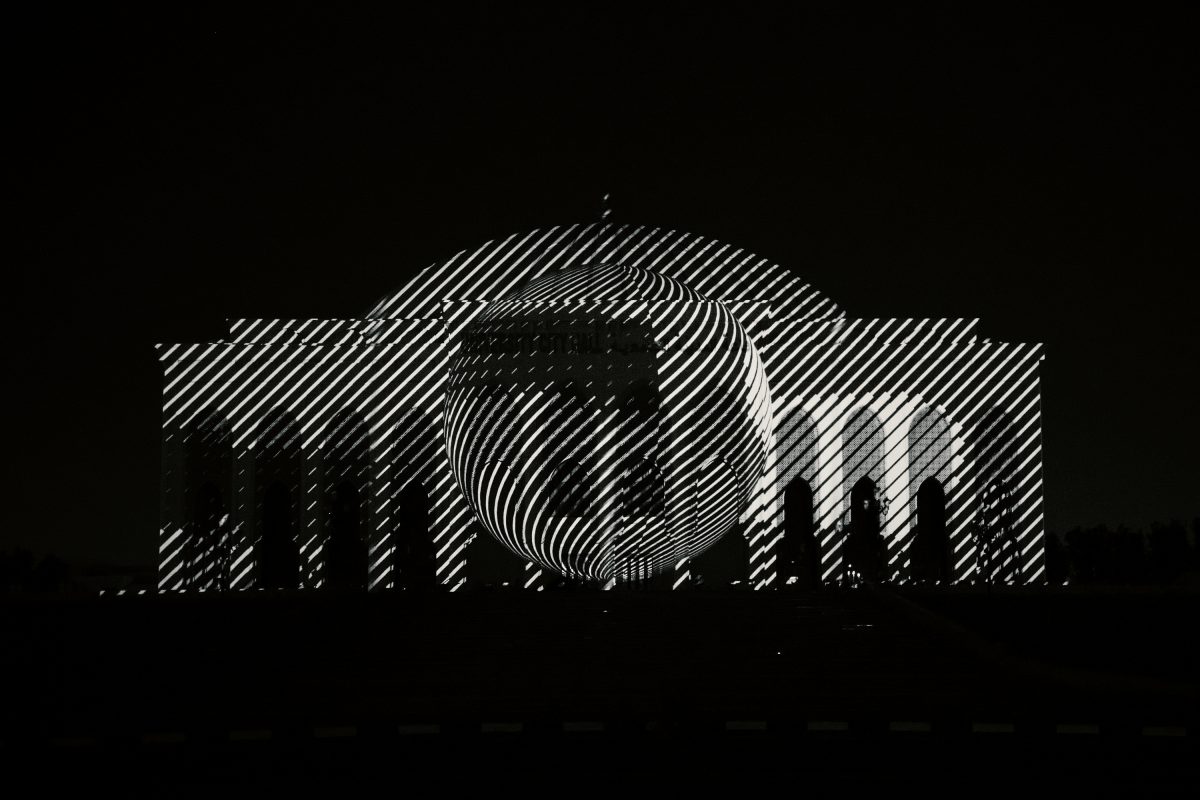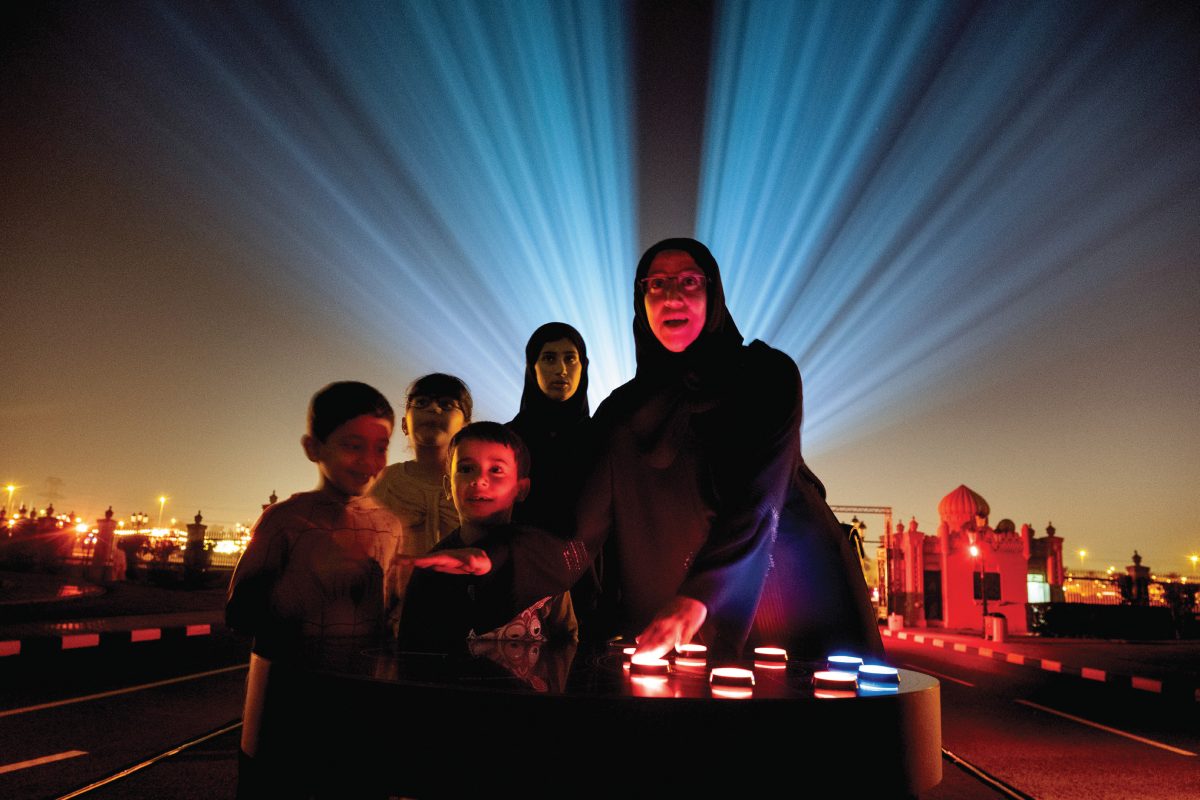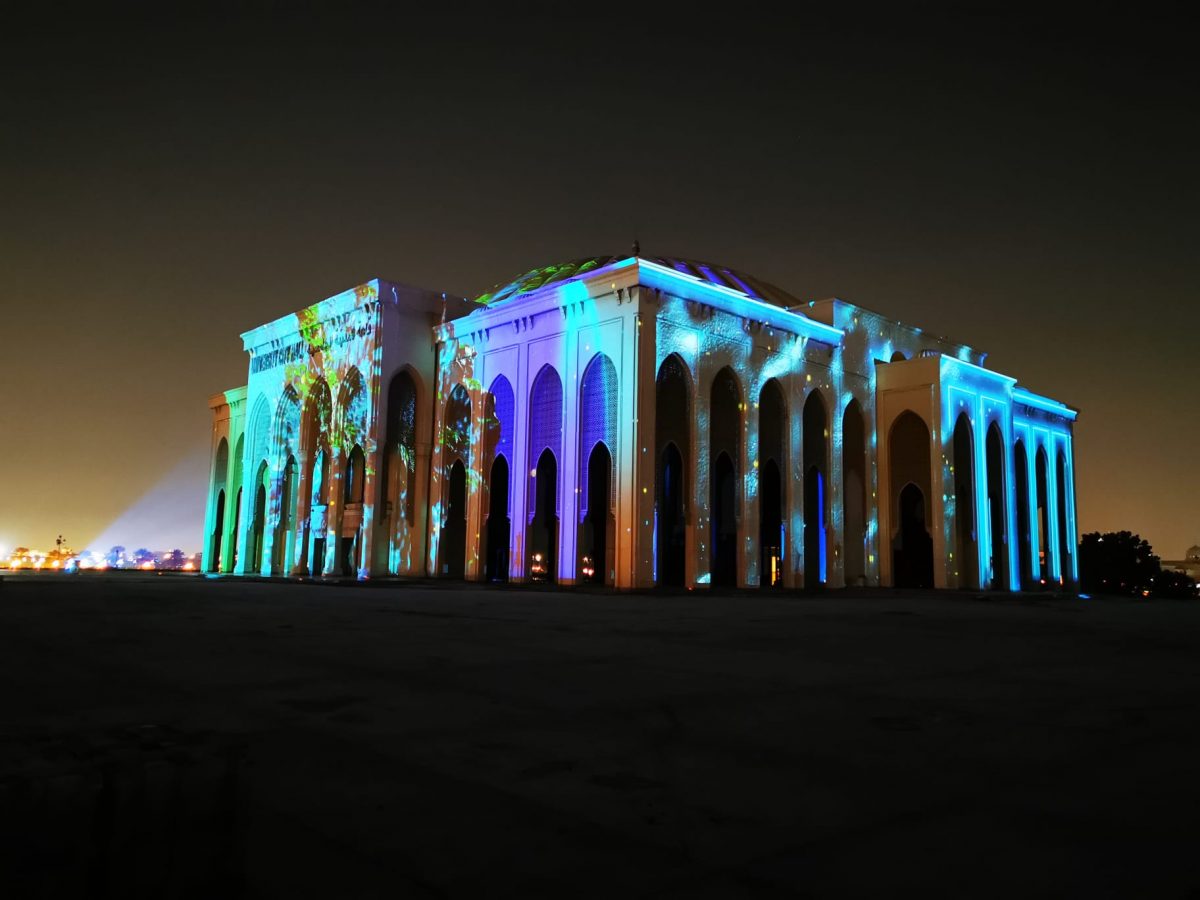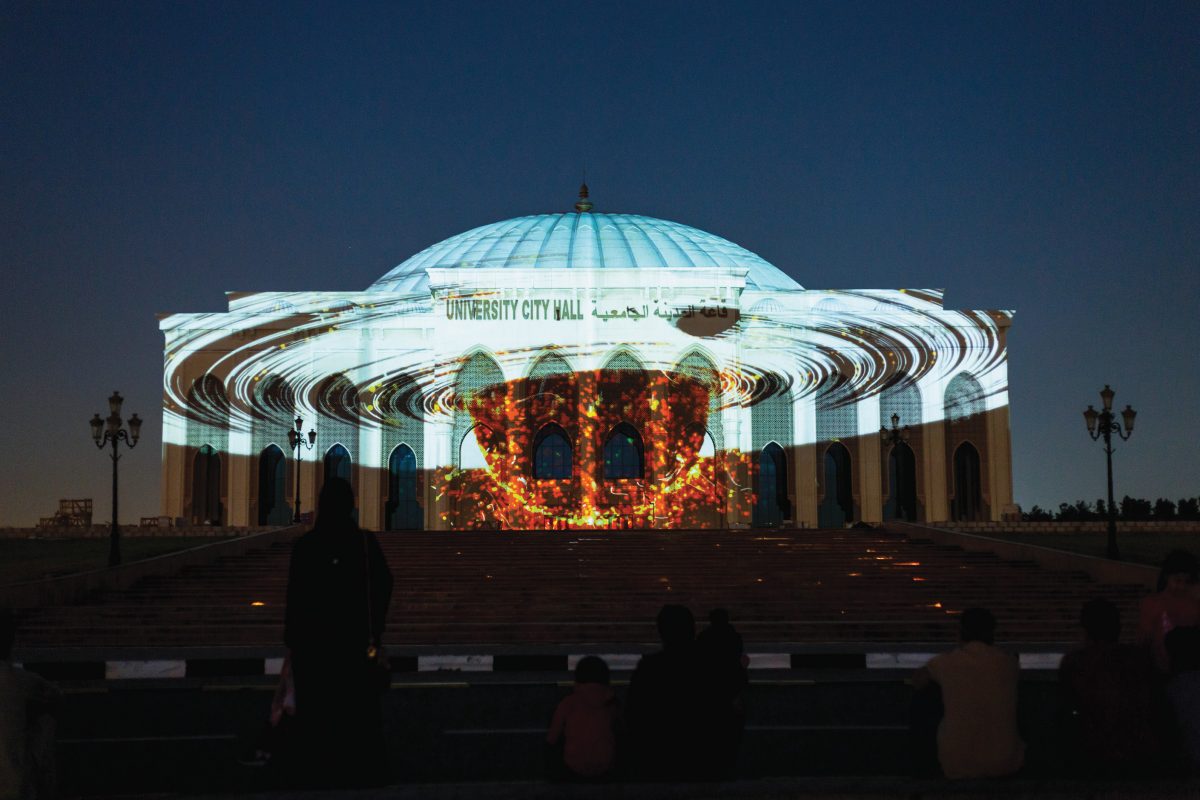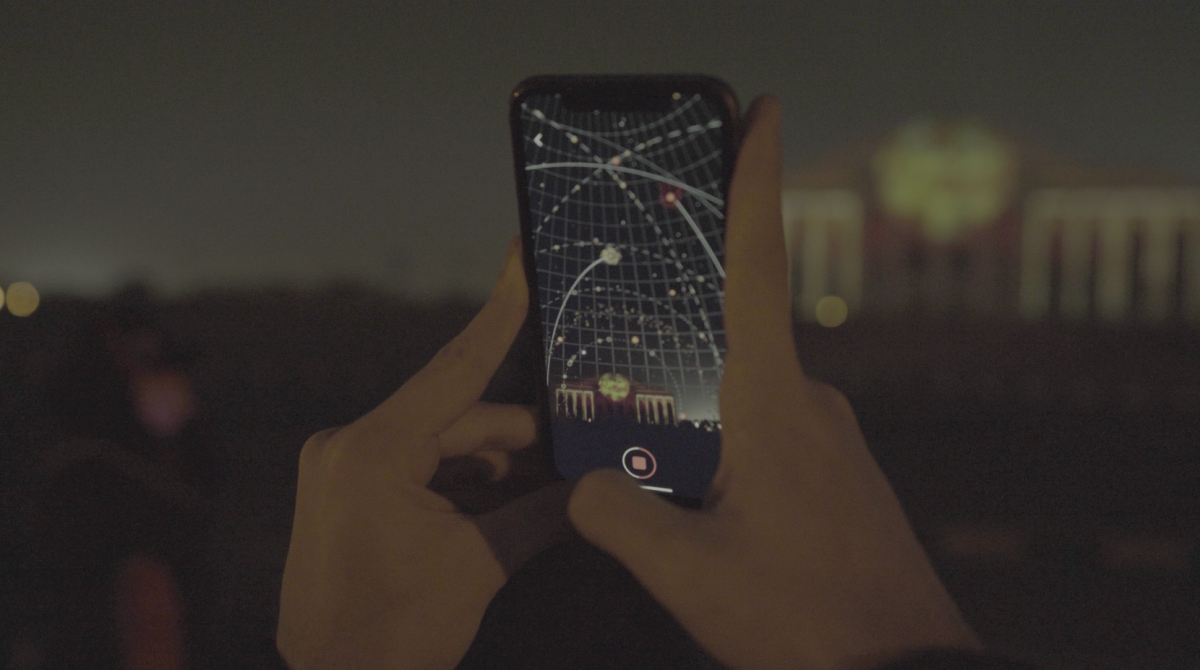 Credits
CLIENT
Sharjah Light Festival 2020
Organized by
Sharjah Commerce and Tourism
Development Authority
SLF Artistic Direction, Production & Technical Engineering
Nomada, Les Arts Nomades CIE
TIGRELAB
Creative Direction
Federico Gonzalez
Mathieu Felix
Javier Pinto
Notch Designer
Dan Garotte
Daniel Guillén
Filip Roca
Producer
Creative Coder
Ferran Belda
Daniel Guillén
App Designer
AR Developer
Music & Sound Design