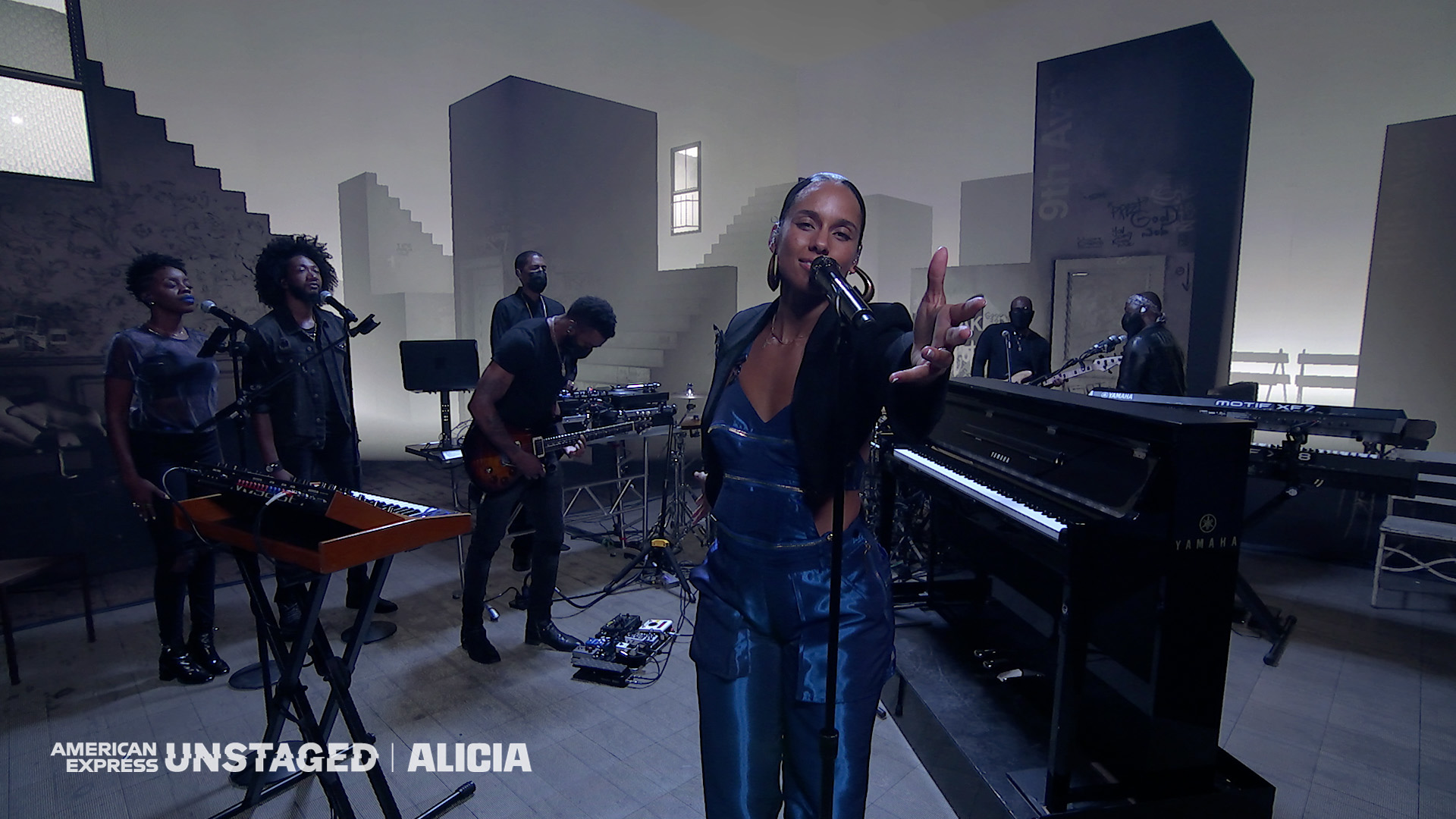 Overview
To launch Alicia Keys' new album ALICIA, Aggressive engaged us to develop under their direction, an hour-long XR live performance, which premiered on September 18th, 2020 as part of American Express' prestigious UNSTAGED concert series.
The main challenge was to design almost an hour of real-time content that had to be flexible, versatile and functional. Therefore, on the filming day, they had all the intuitive and simple tools to transform the set and the atmosphere in real-time without cutting the fluidity of a live concert.
The second big challenge was the quick production and tight delivery timeline, plus the fact that we couldn't be on set due to the Covid-19. Hence, the technical approach was the key. This virtual production methodology made it happen thanks to game engine and GPU softwares like Notch.
Services
Virtual Production
Set Design
Notch Design
XR
CGI
Modeling
Texturing
Technical Consulting
Process
Showcasing the beauty and power of Alicia's performance, we crafted a visually stunning three-act structure that evolved in real time. Each act had between 6 to 8 songs, thus the objective was to create flexible environments that could completely change and evolve with a few but effective light and atmosphere variations.
We created a simple combo of sliders allowing the directors to trigger the different looks and to have the flexibility to tweak and fine-tune details on set in real time. This made them focus more on building a nice cinematography than on solving technical issues.
This virtual production took us 2 full weeks to develop. We texturized and optimized all the 3D objects to integrate them into Notch scenes. We developed a continuous evolving smooth animation, so the environment was always unique and alive.
The virtual set was deployed with Disguise media server mapped on 4K LED walls & floor panels. While the event was «virtual», filmed in a stage and streamed around the globe, it was key to deliver the authenticity and emotional impact of a real concert experience, so Aggressive opted for a multi-camera longform broadcast approach. In this way, Alicia and her band could play each act in its entirety, settling into a groove and allowing to capture the spontaneous energy and magic of the performance in the moment, as it happened.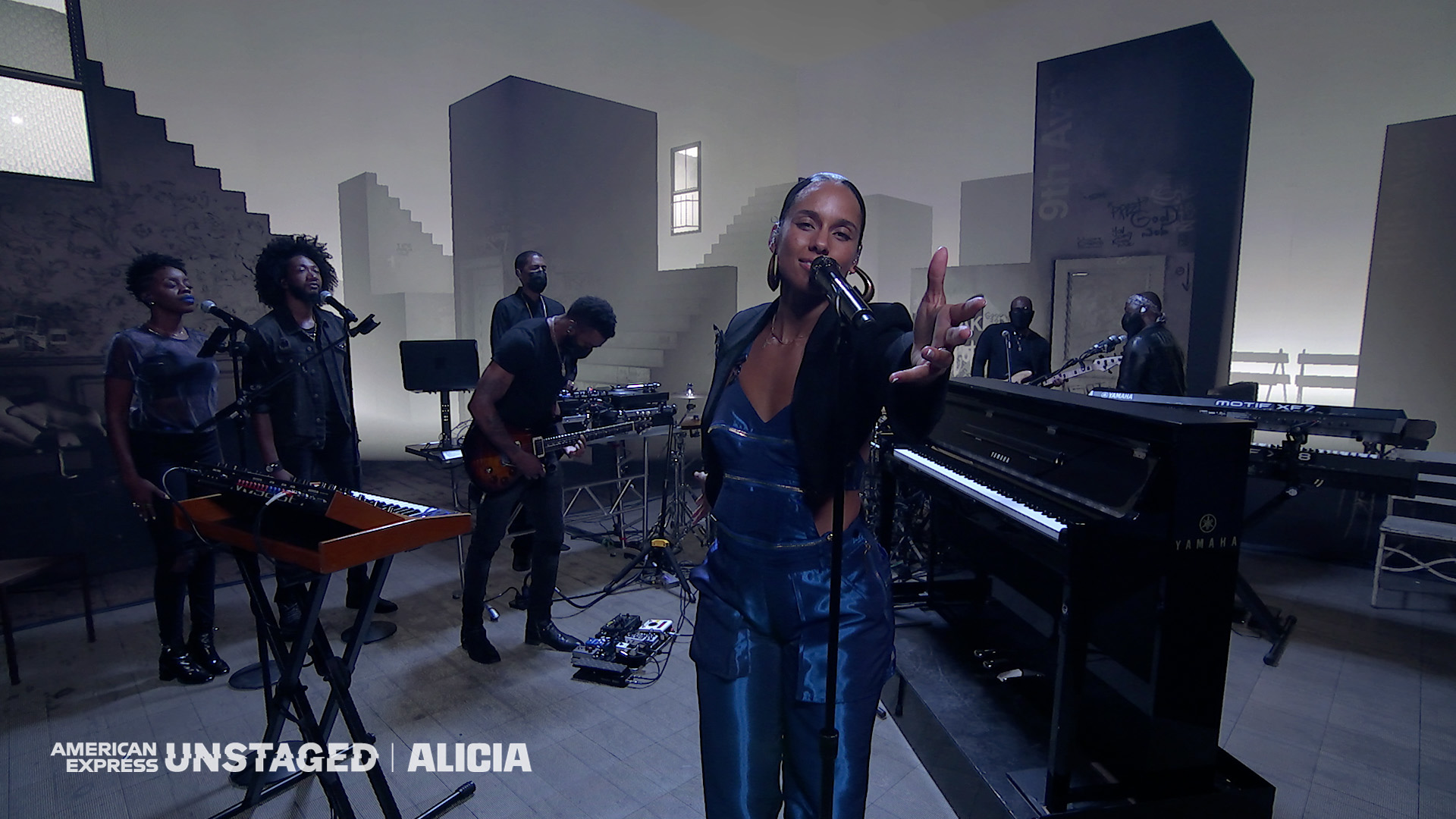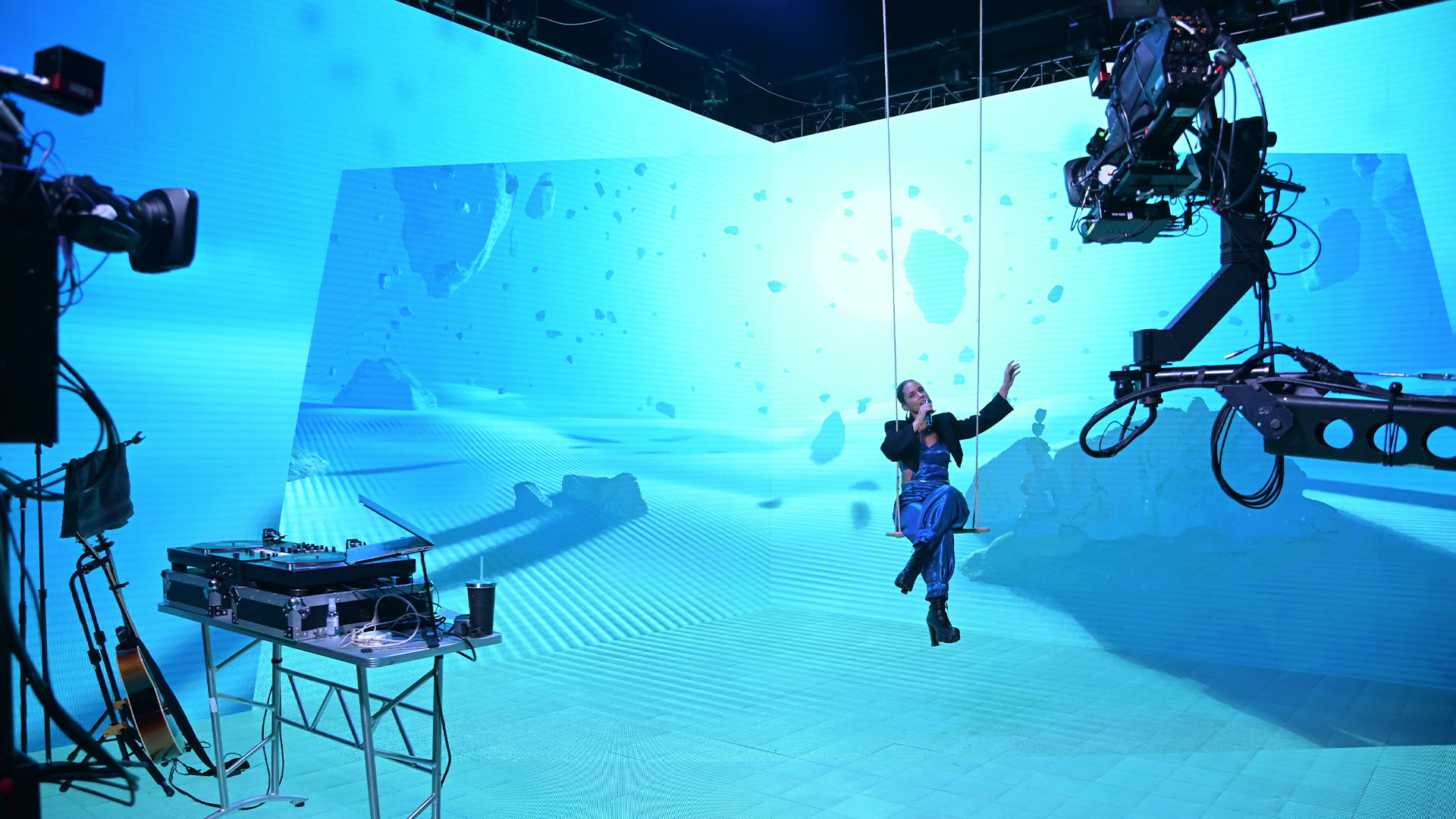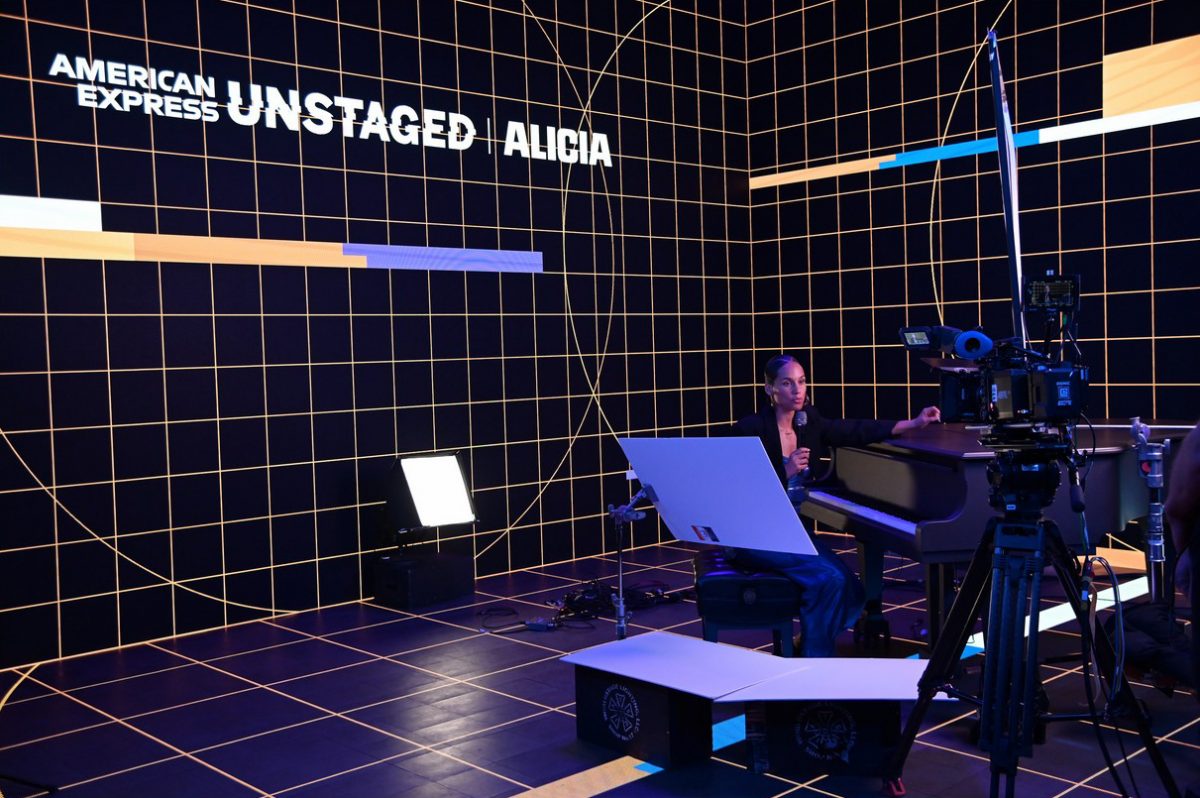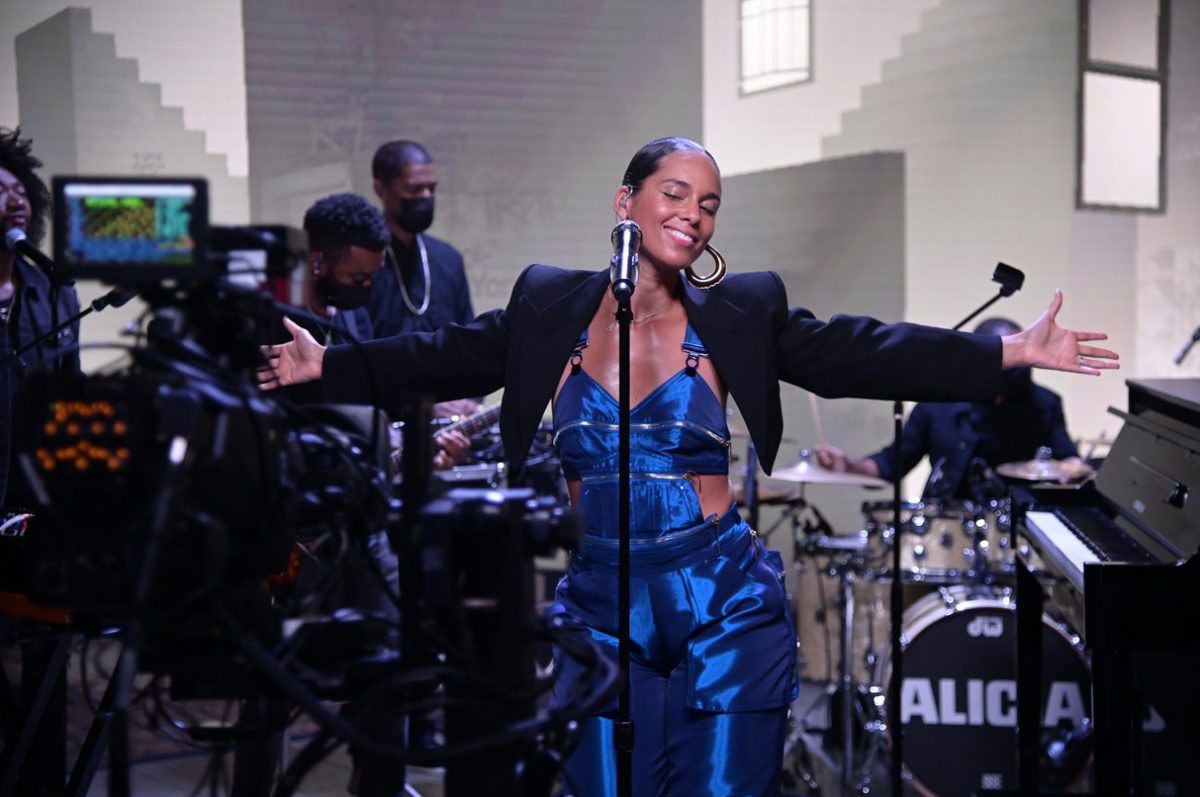 Act I: Origin
For Alicia's origin, the client wanted to show her heritage and history. So the approach was closer to a theatrical mood, a minimal and abstract space with concrete blocks and stairs, showing 80's New York key elements, like graffiti walls, street names, windows and vandalized trucks, references from her Hell's Kitchen childhood.
There were some practical elements like a real piano on set and some chairs, also aligned to the grid, allowing real reflections on the surfaces creating a more integrated space.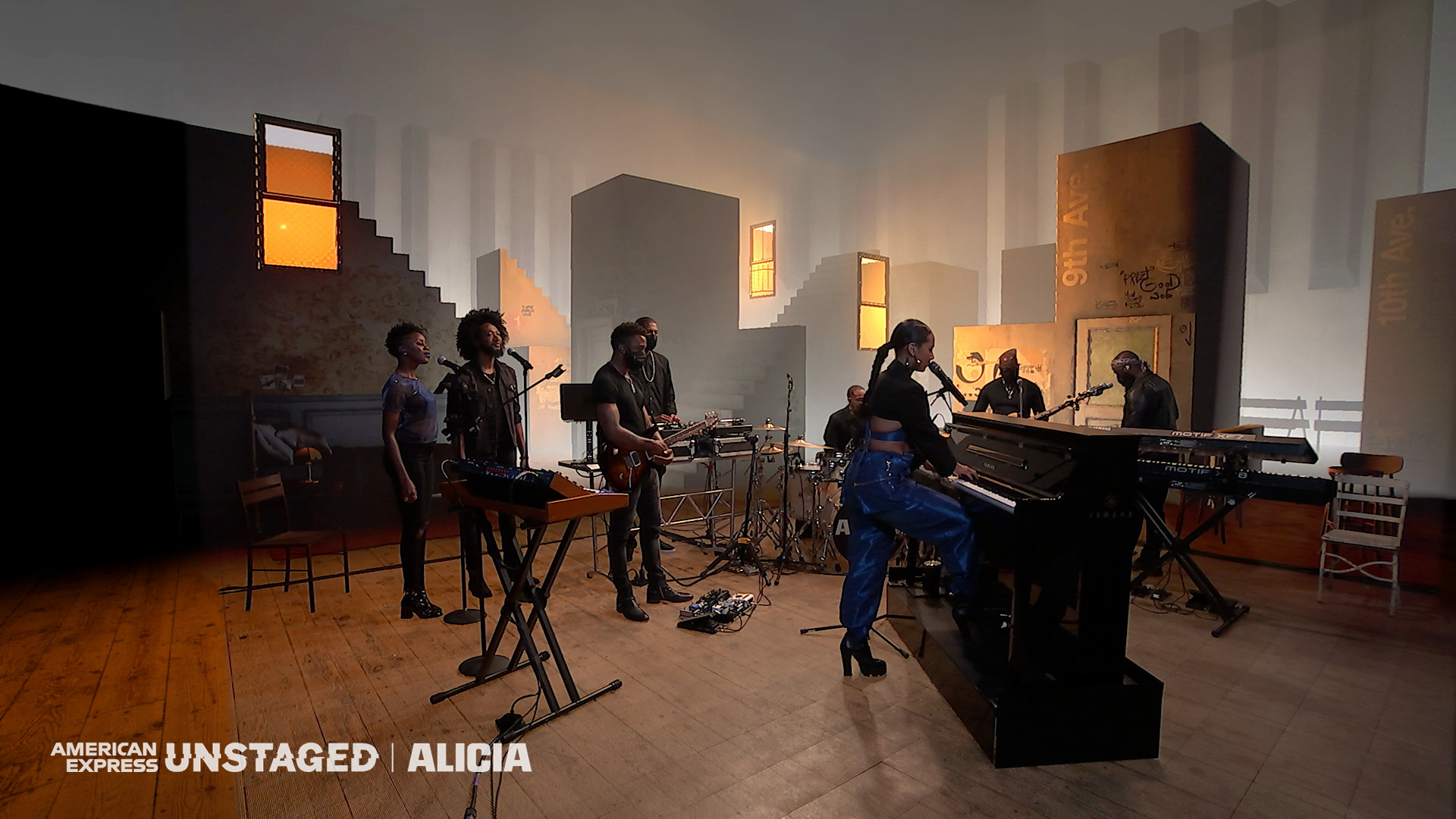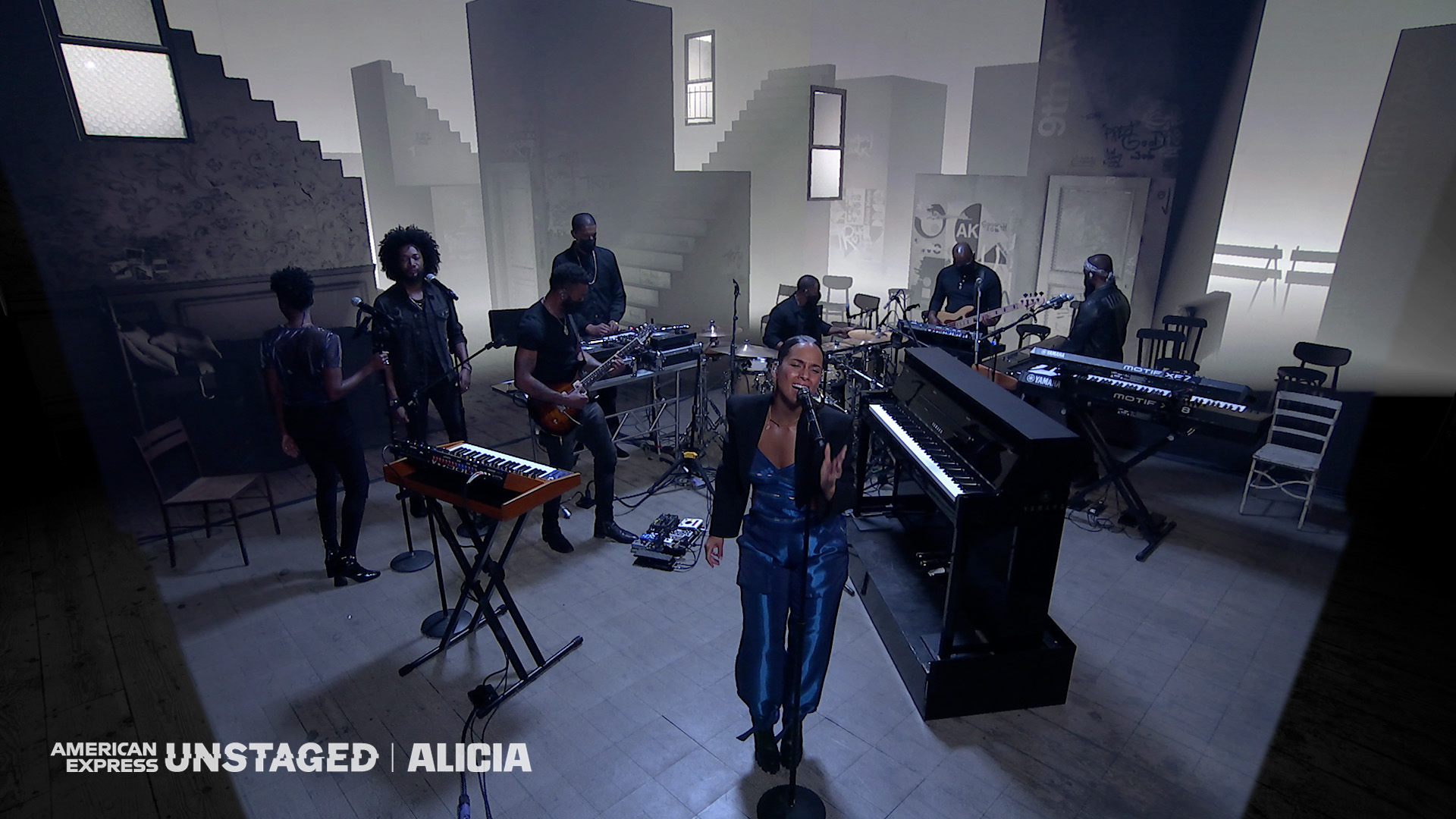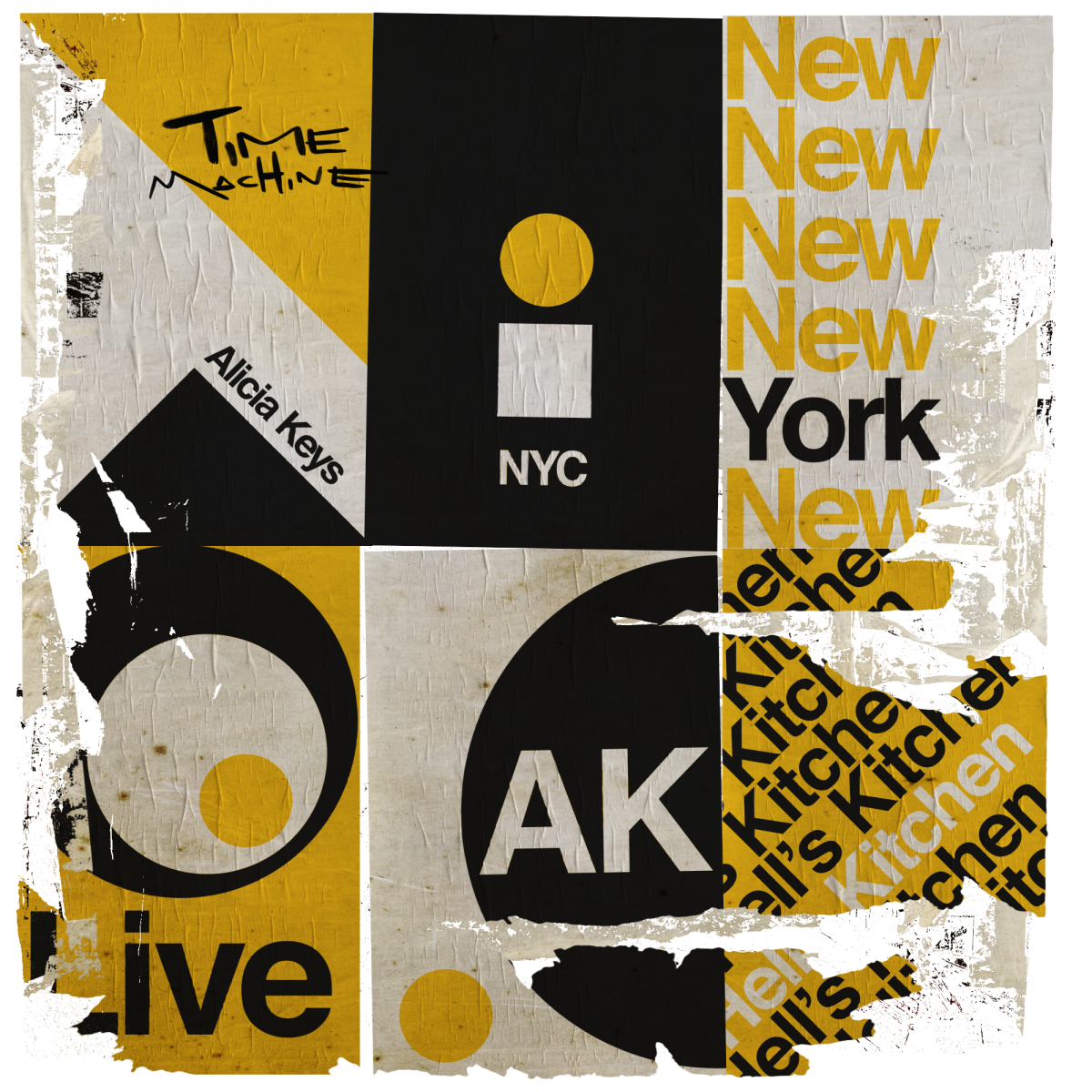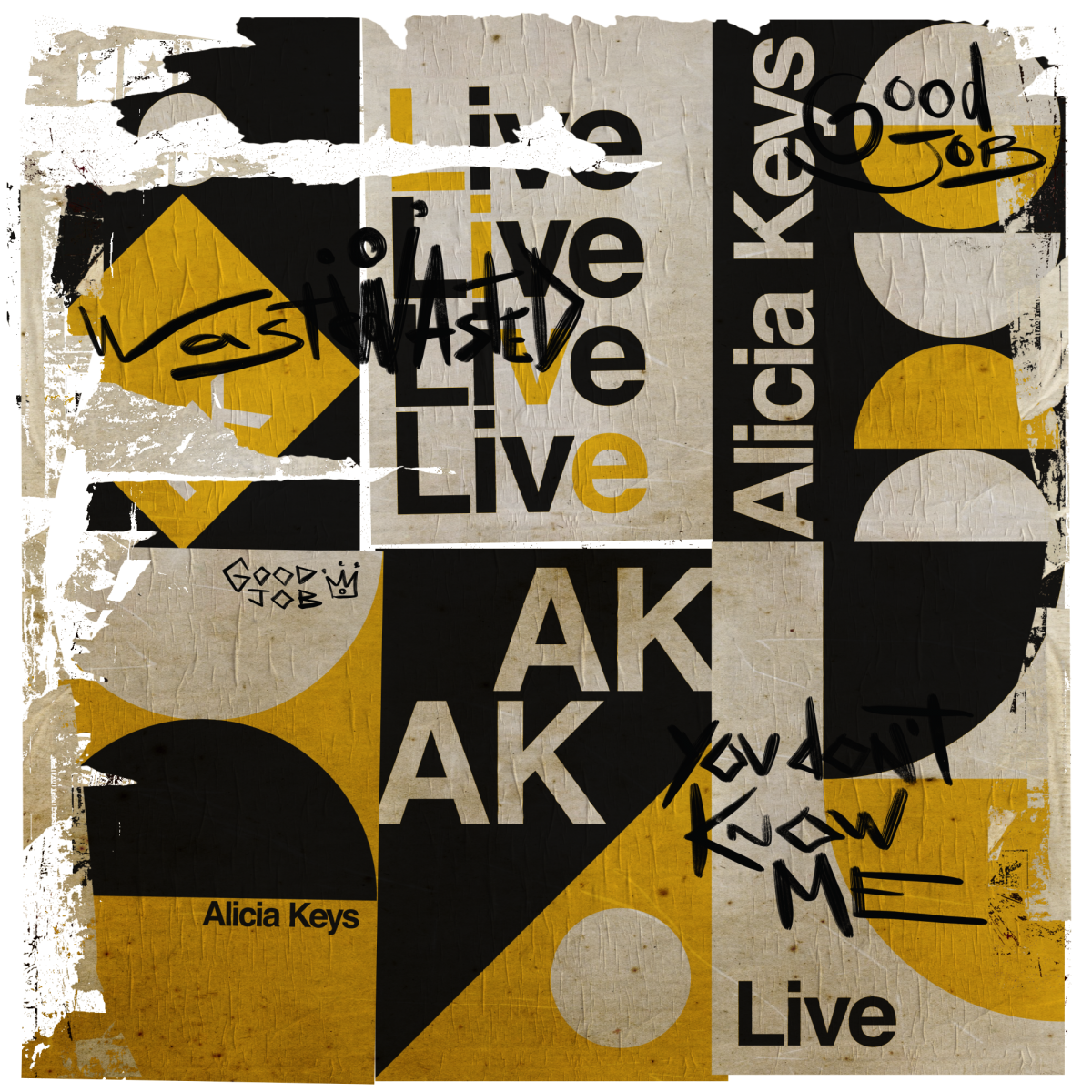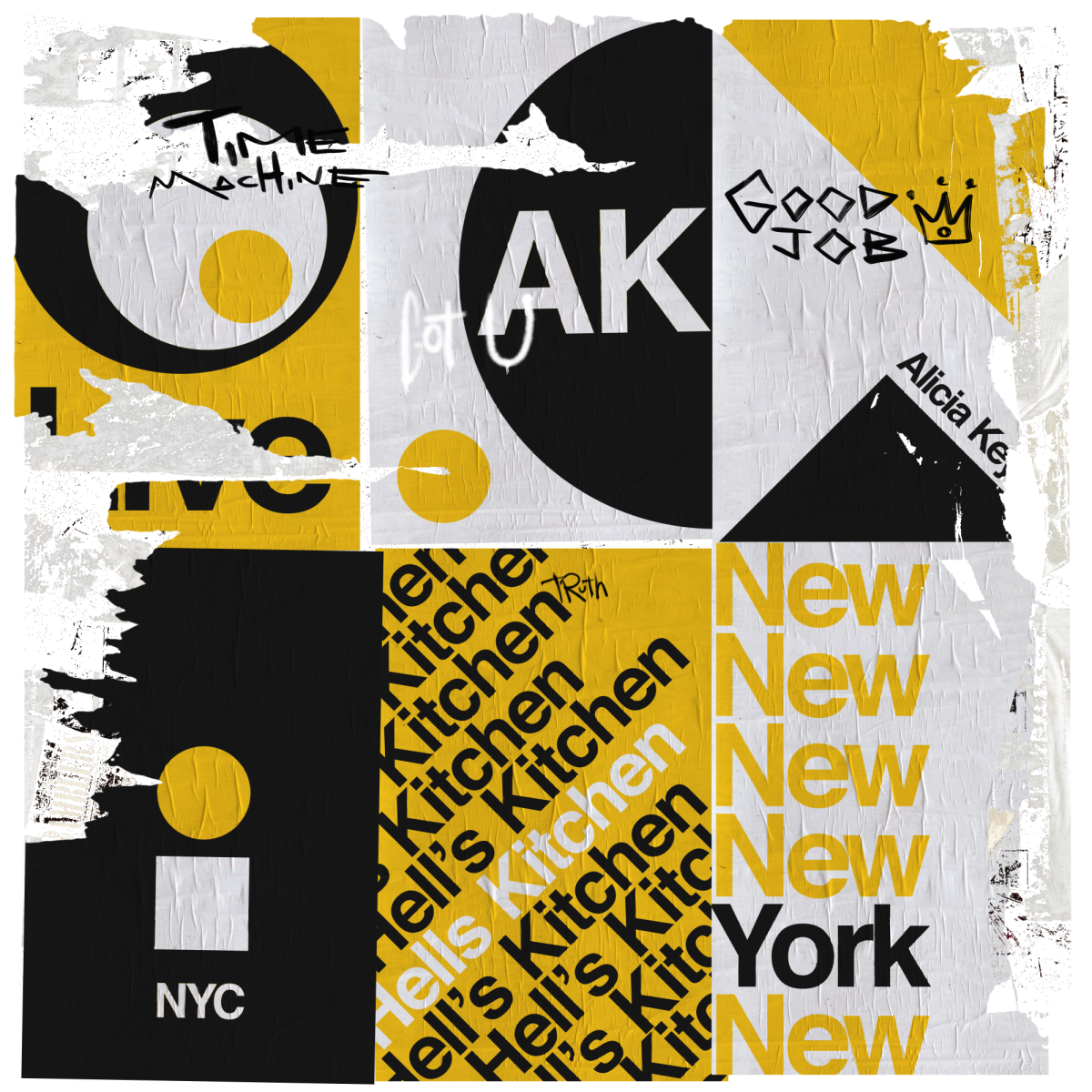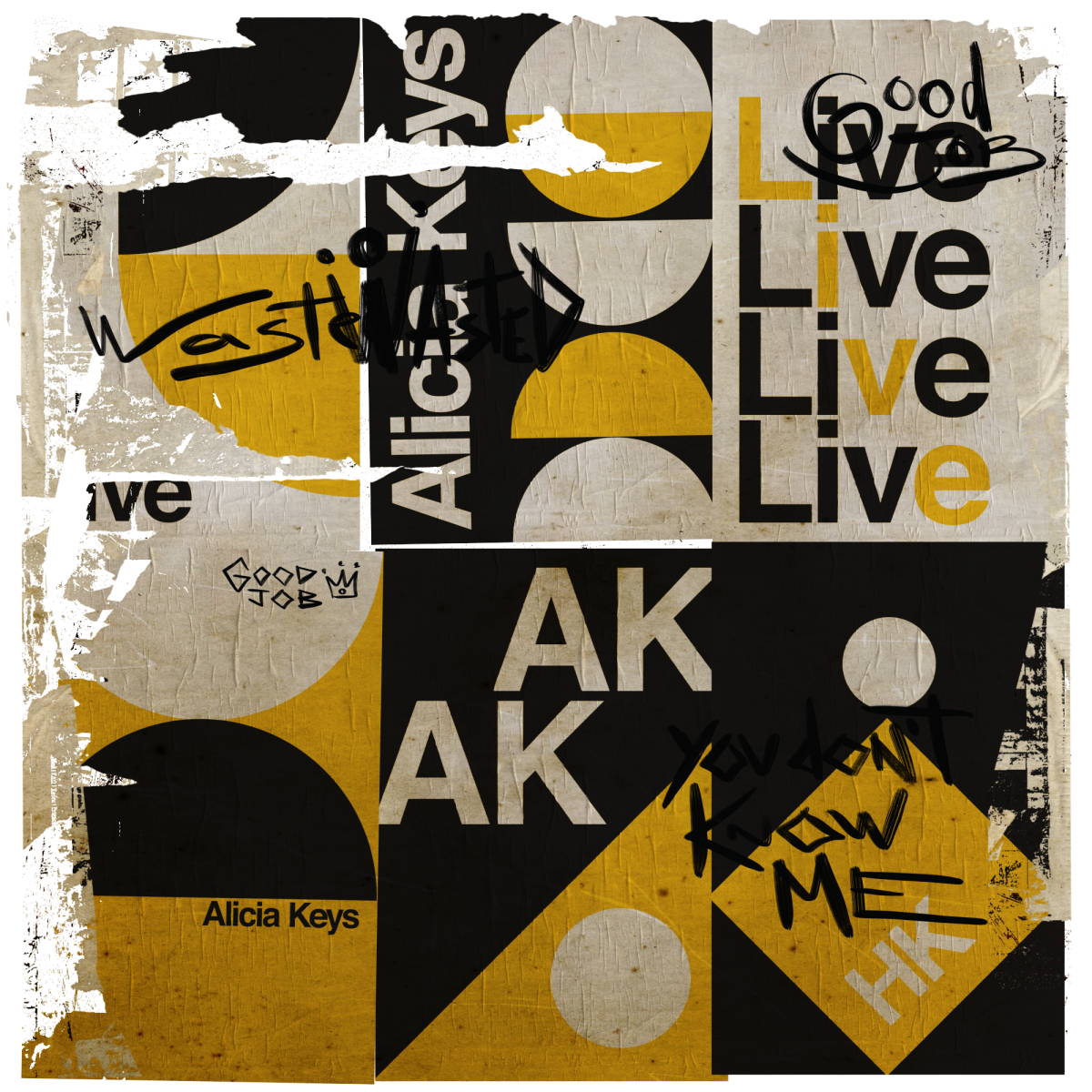 Act II: Chaos
We find Alicia in a world that doesn't quite fit. Everything is identifiable but chaotic and out of touch. We feel the tension and misplaced, in a world that doesn't belong to us, full of assumptions, perceptions and perspectives that are not our own. This represents the path that was thrust upon her, challenging, pushing and pulling.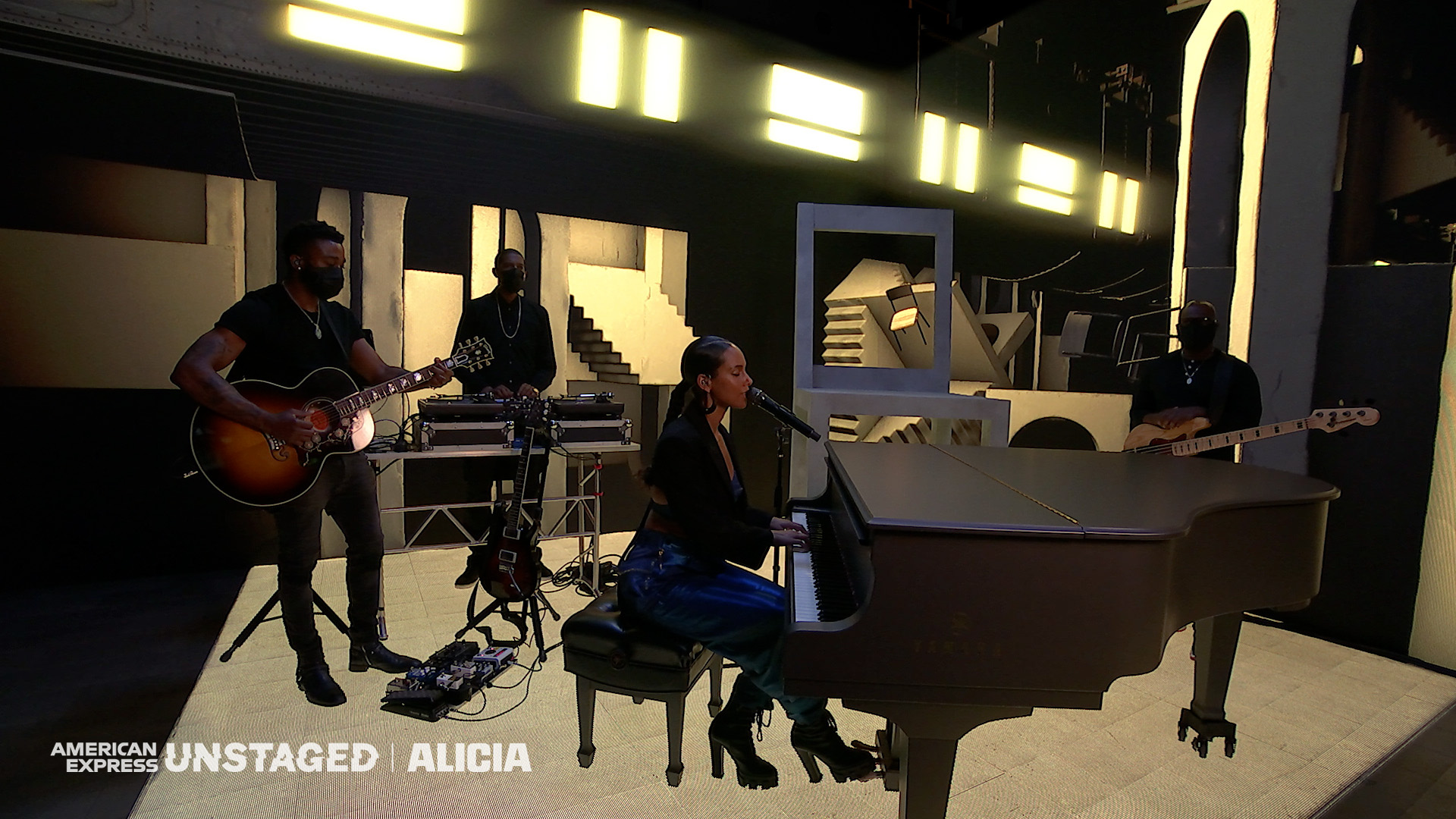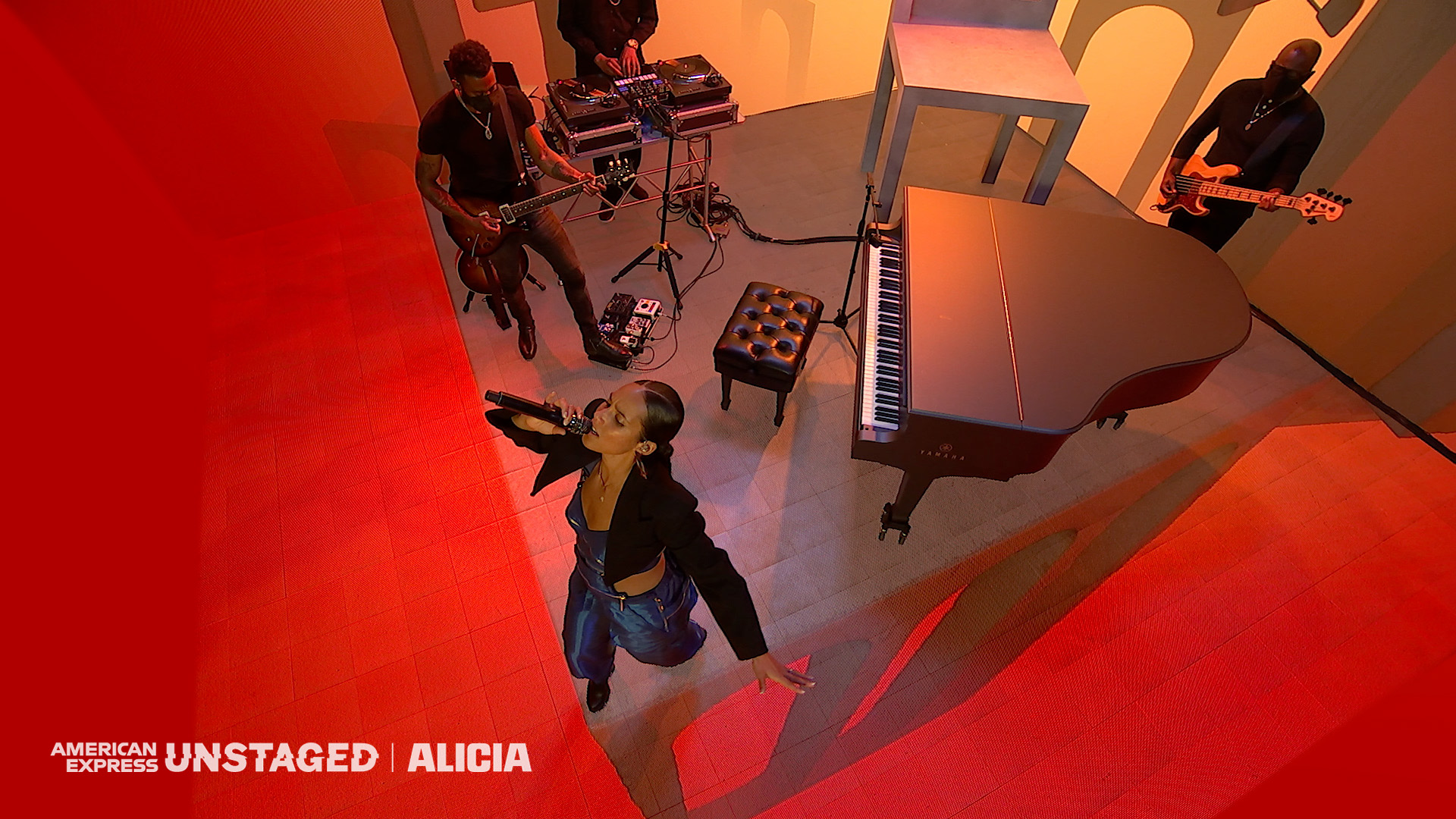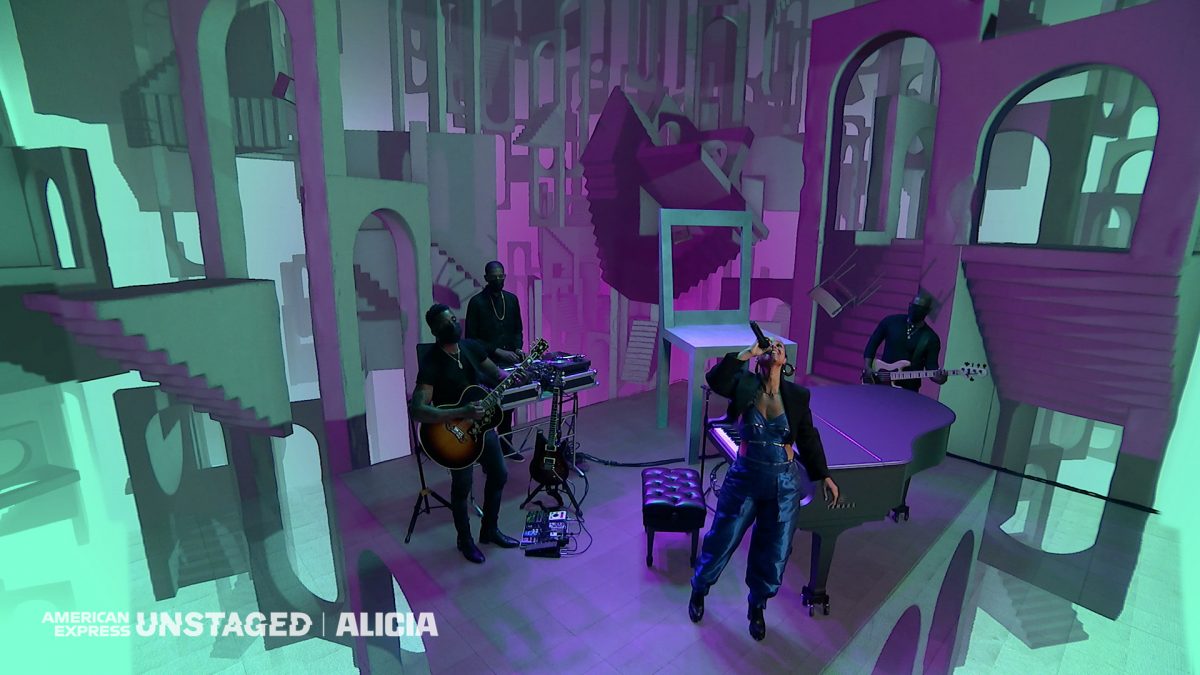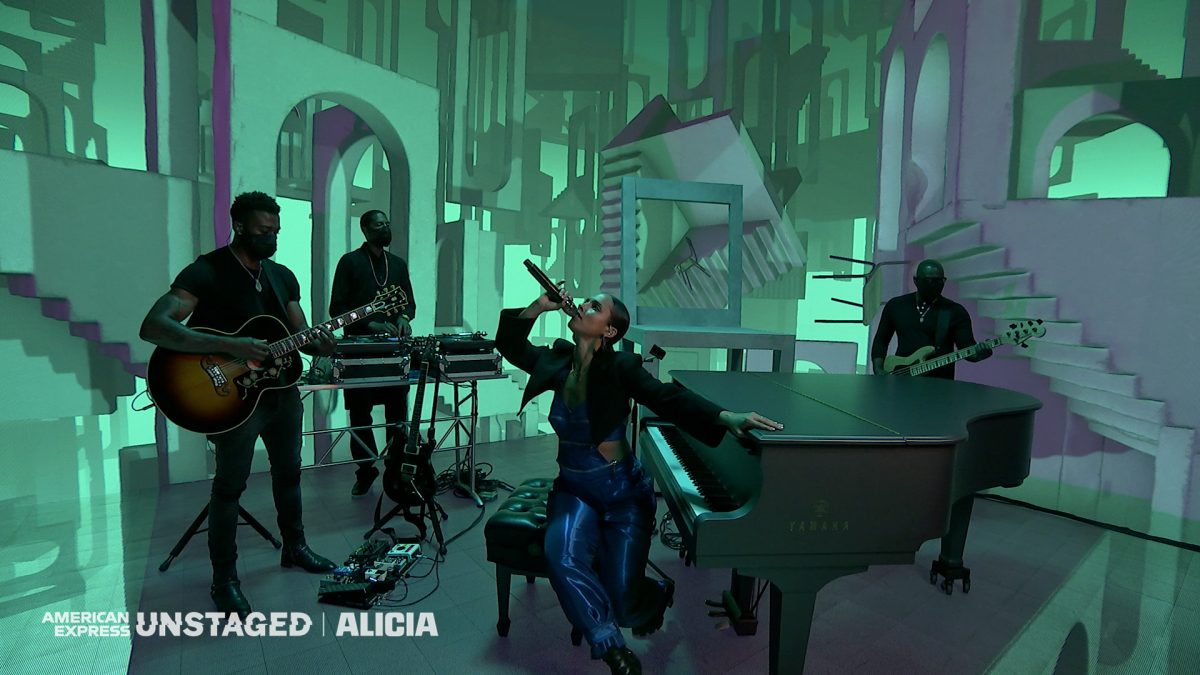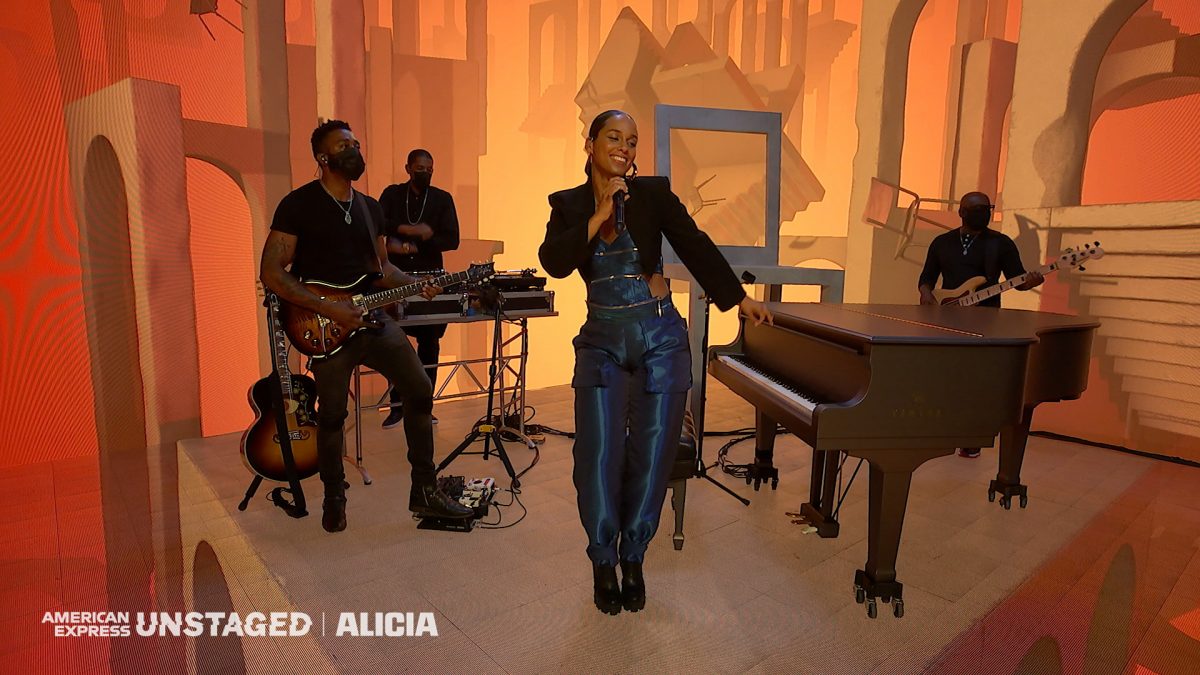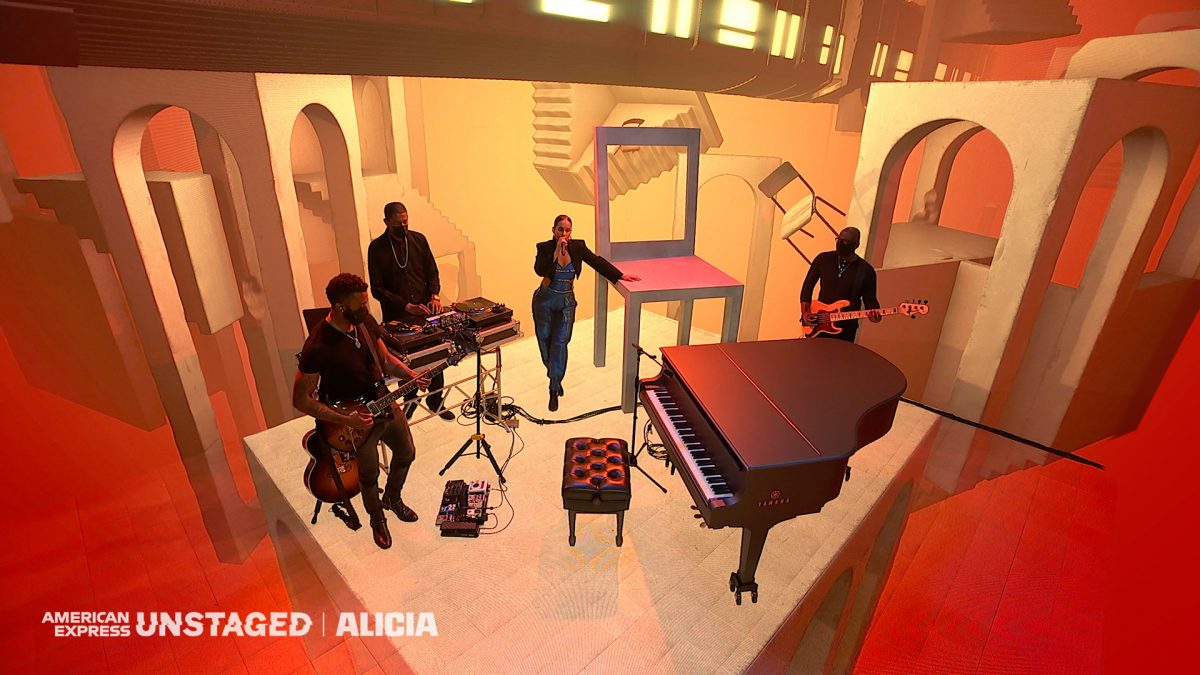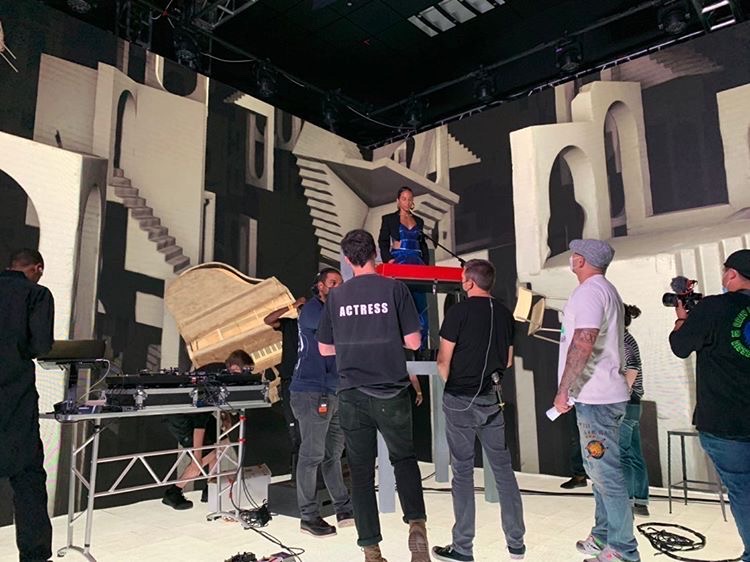 Act III: Peace
This act brings us to our current place of peace and acceptance. Not a final chapter, but the beginning of a new story, one which we can shape ourselves. One where our past and multitudes are accepted as strengths, harnessed for our own power and energy. This is the peace after the storm, a Sun travels across the scene changing colors smoothly and creating a variety of soft and colorful light setups. The sand on the floor is arranged into geometric zen garden patterns.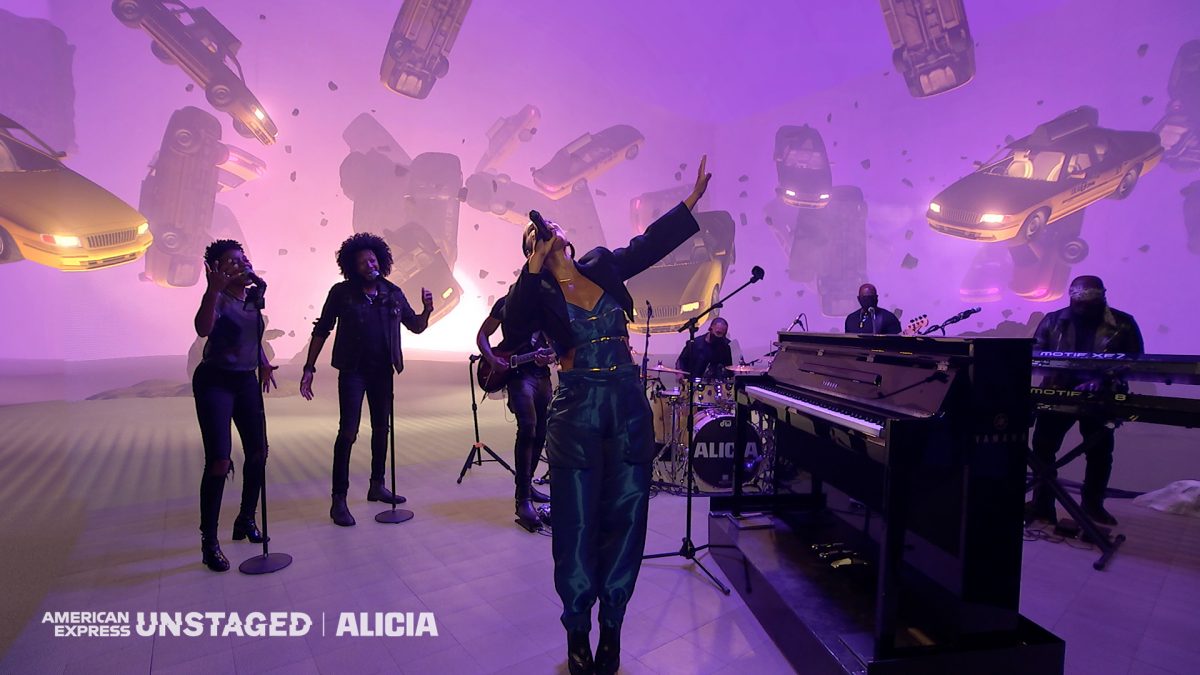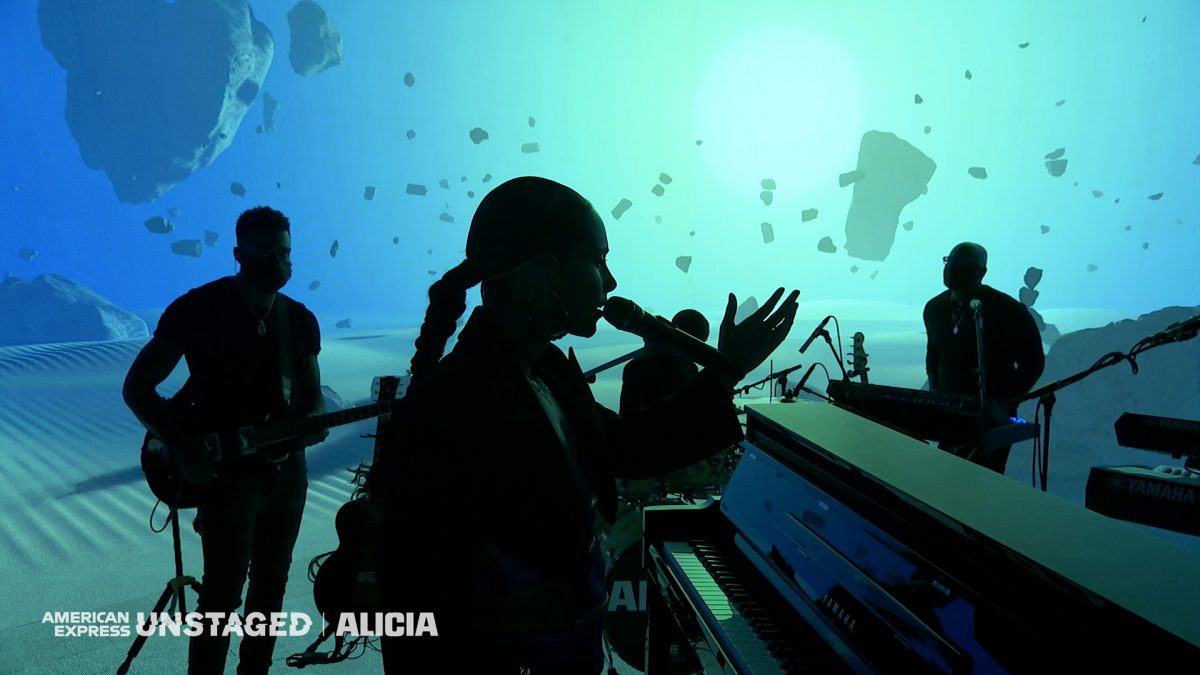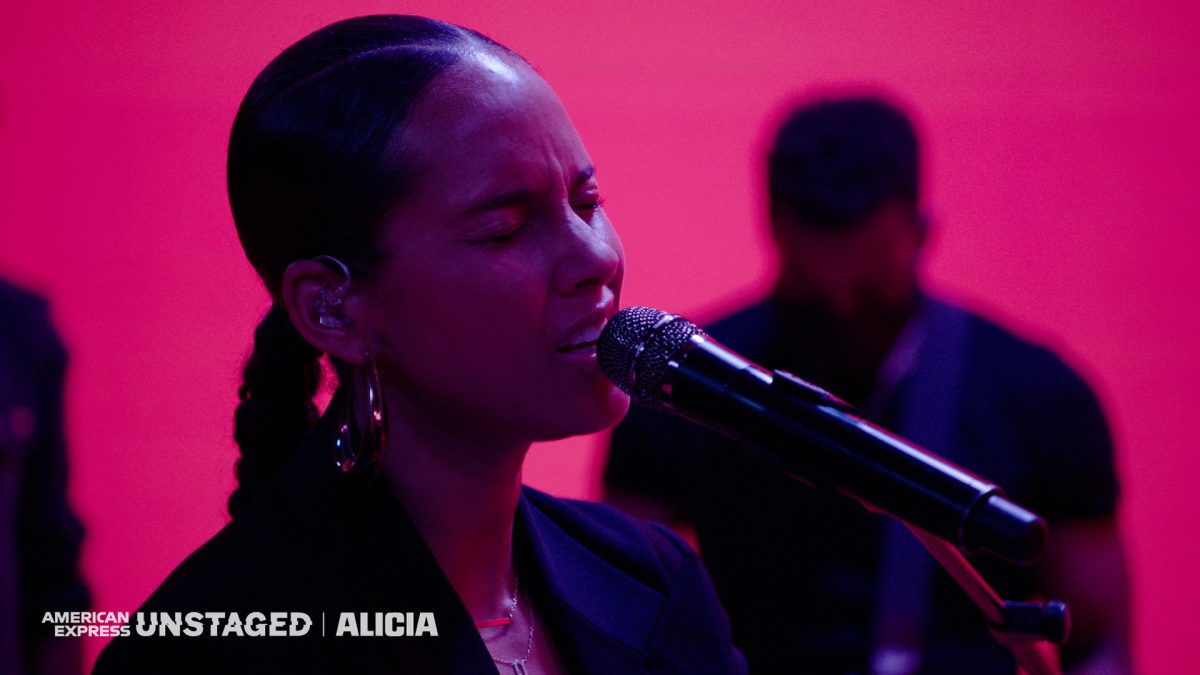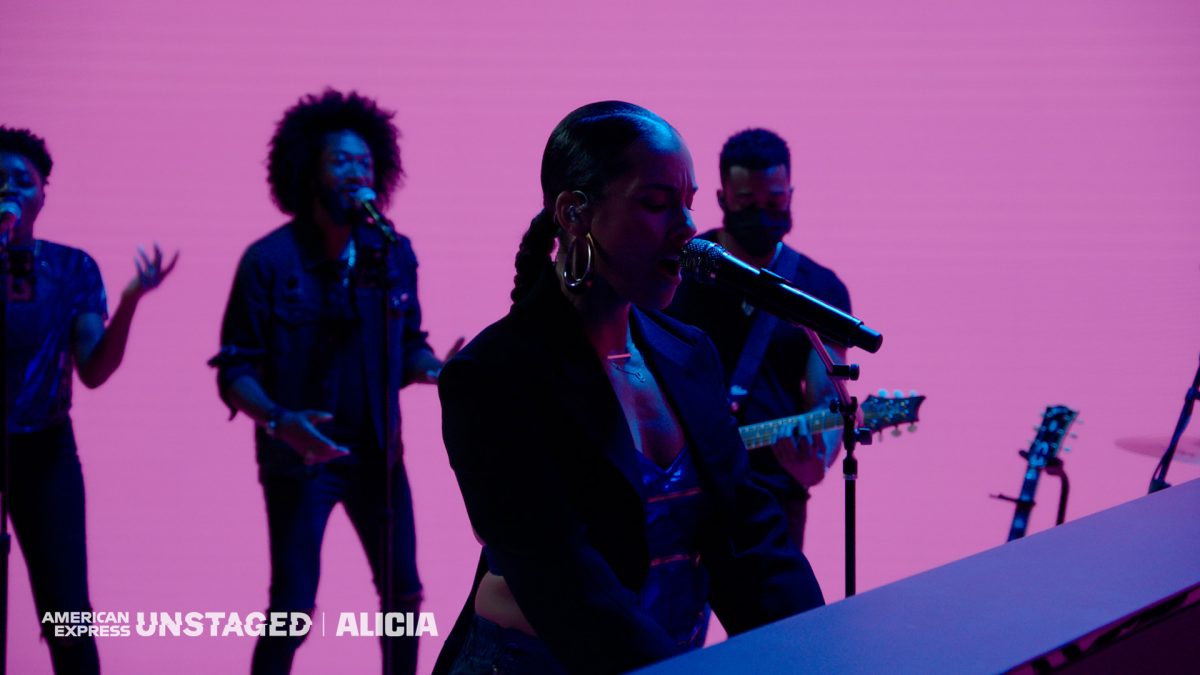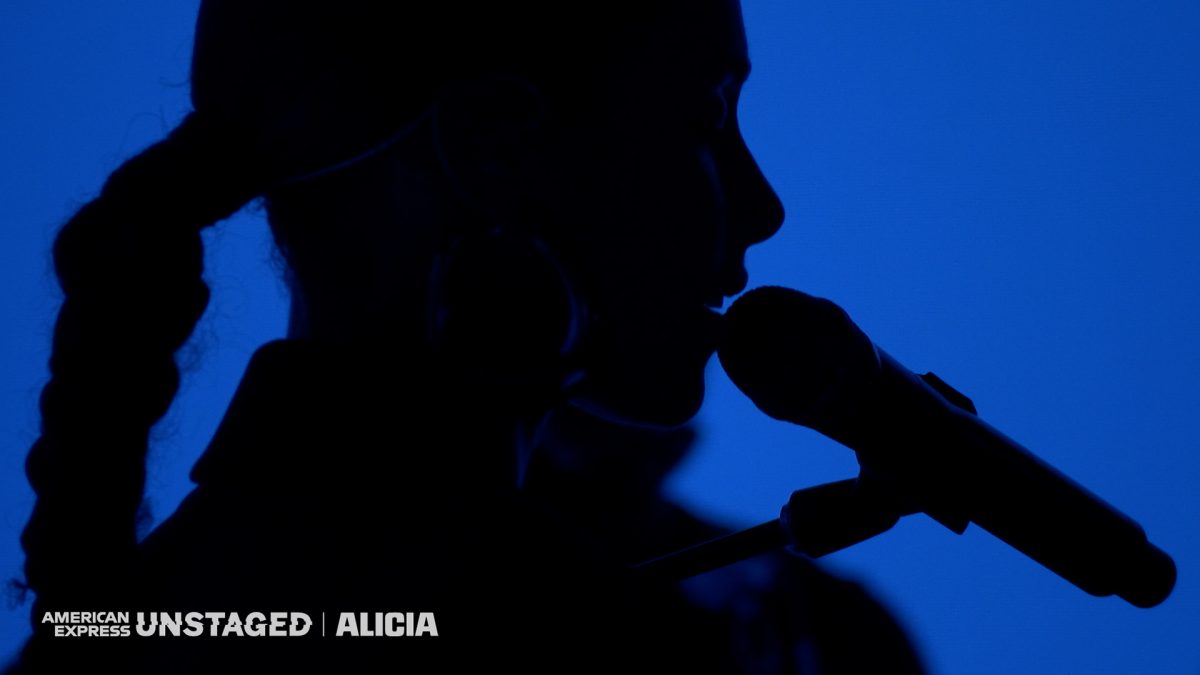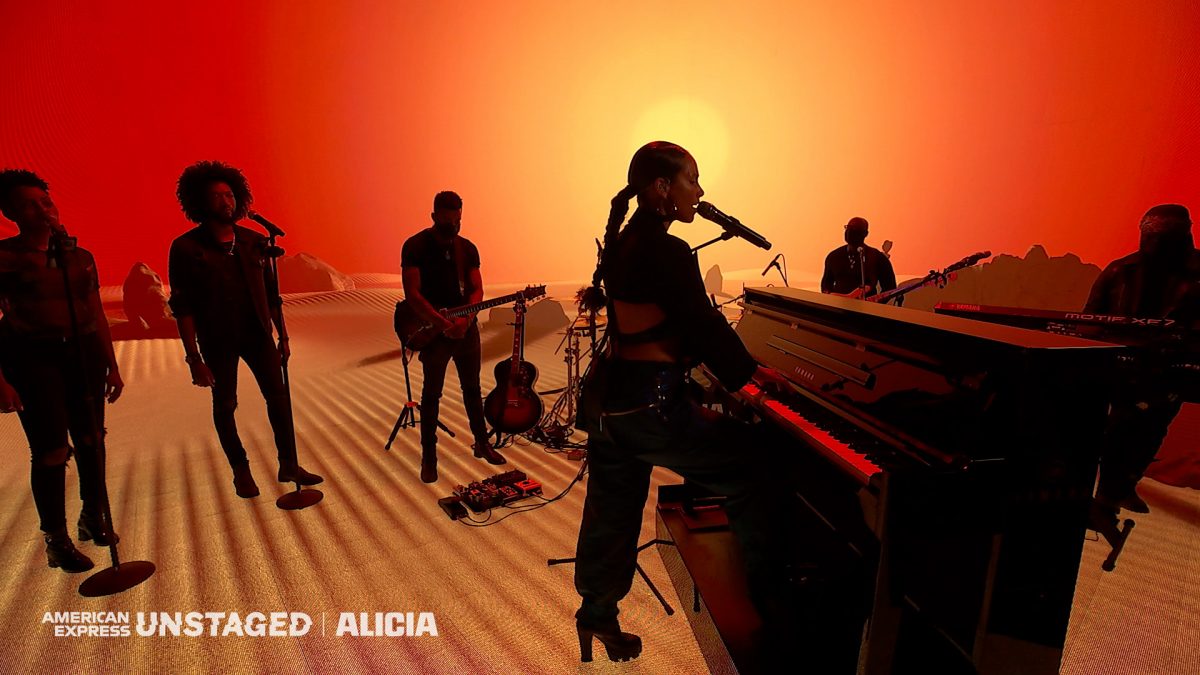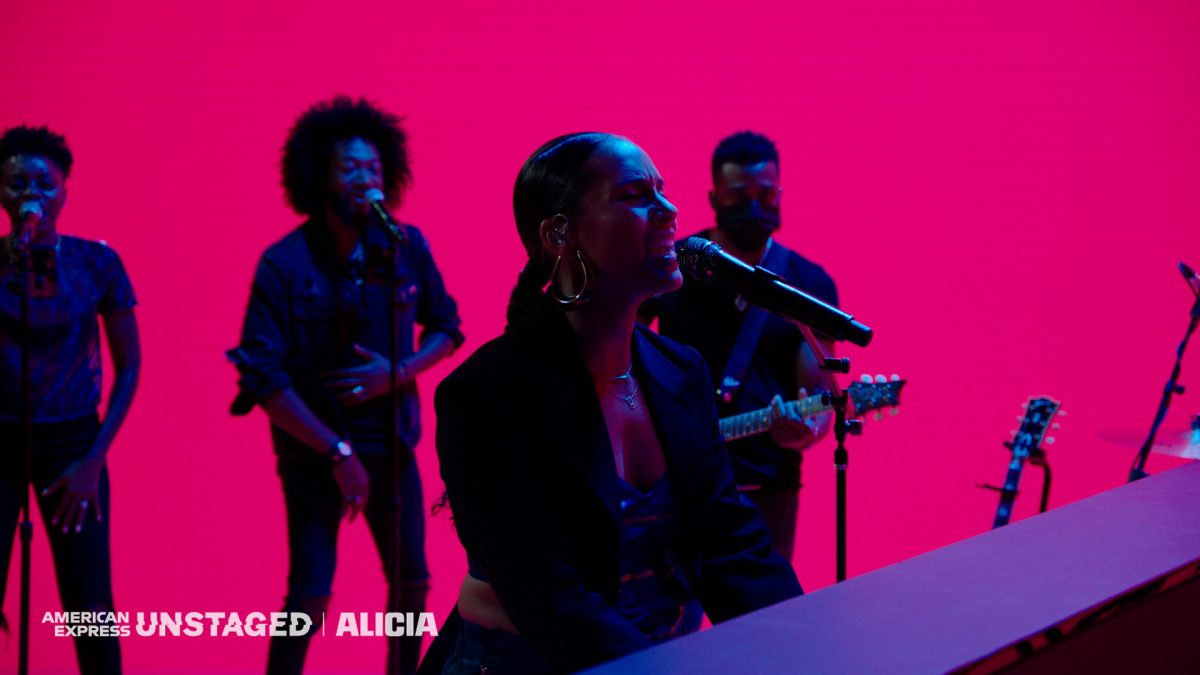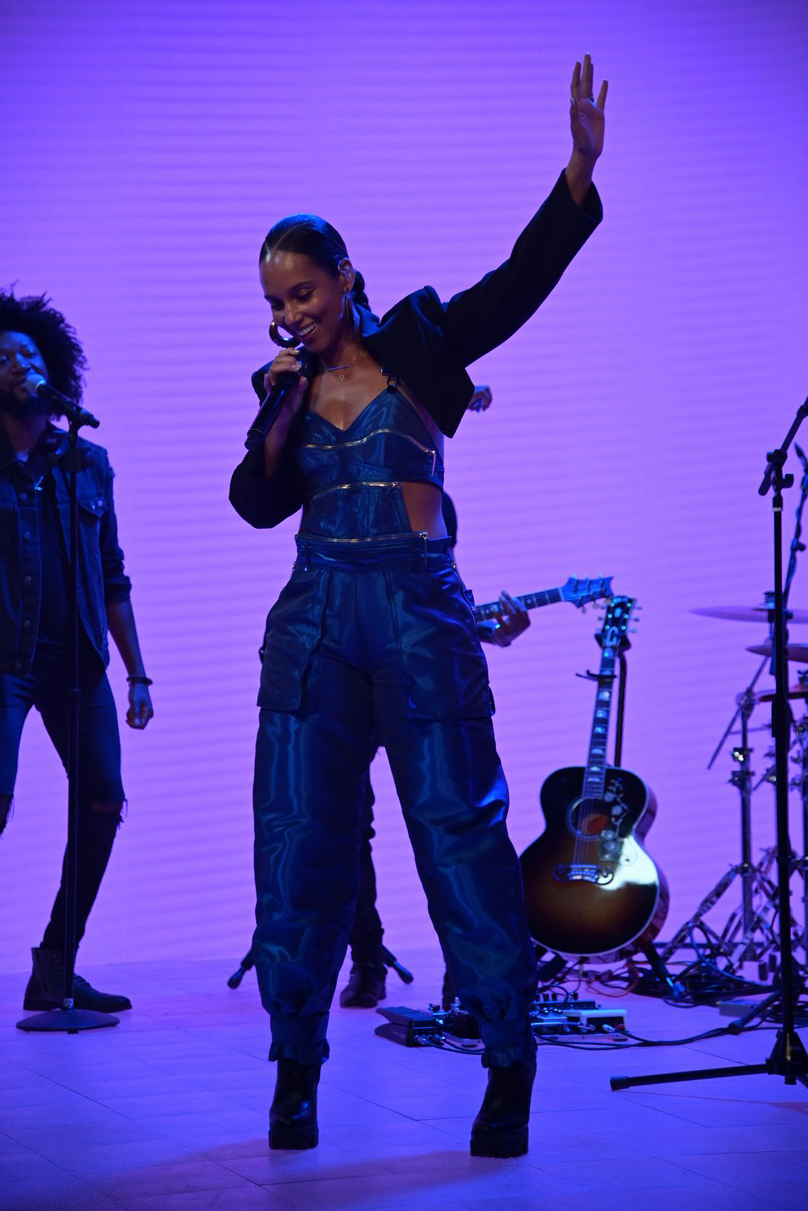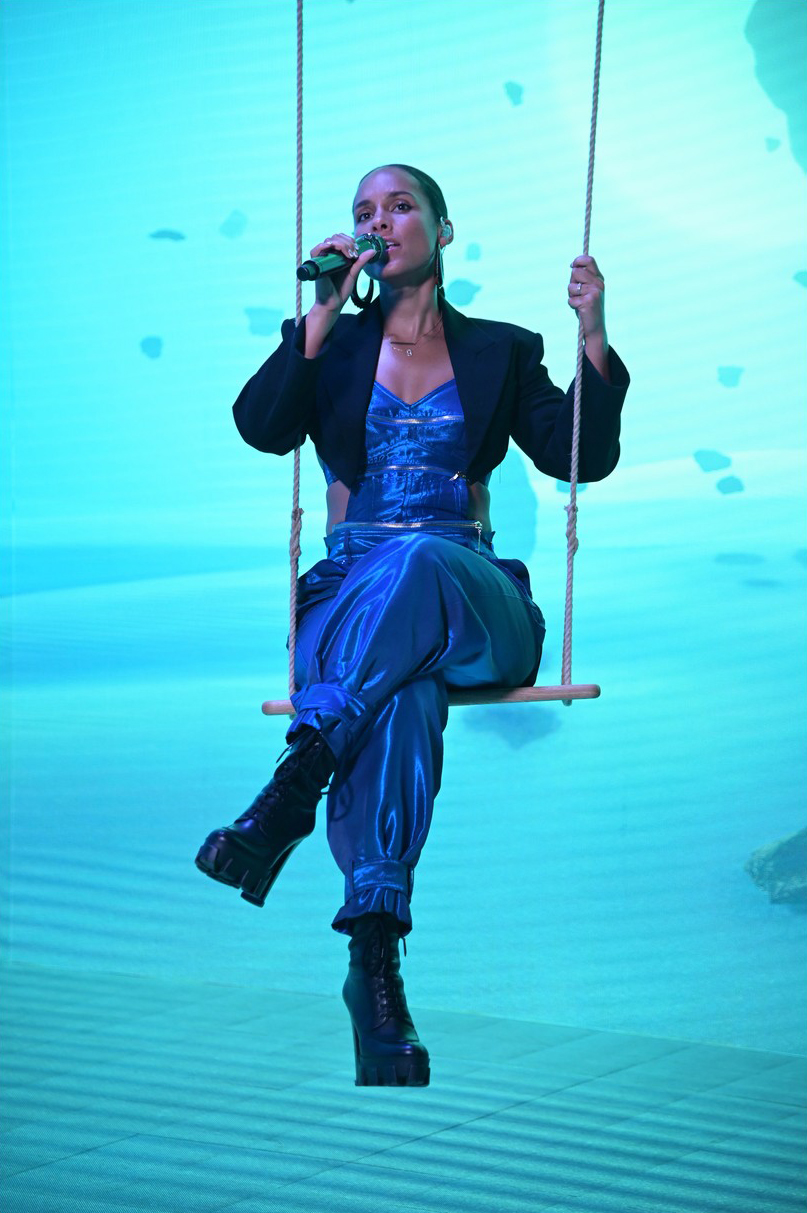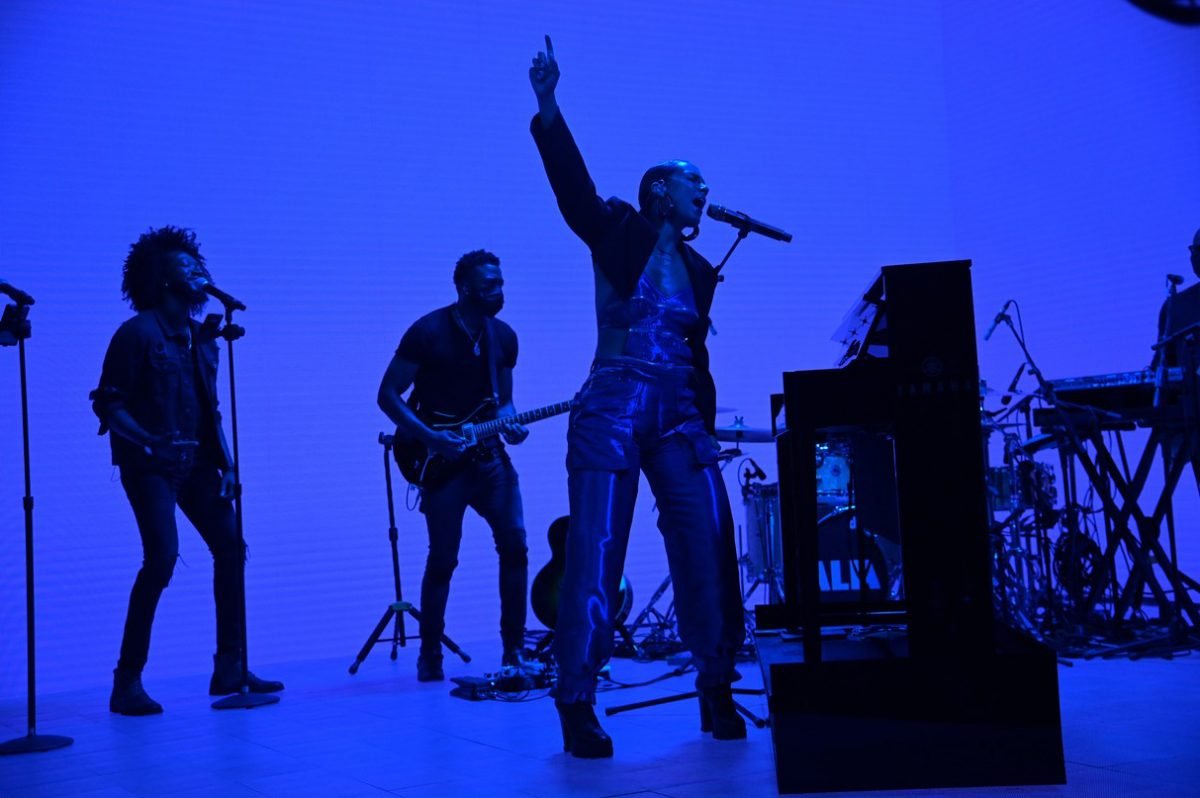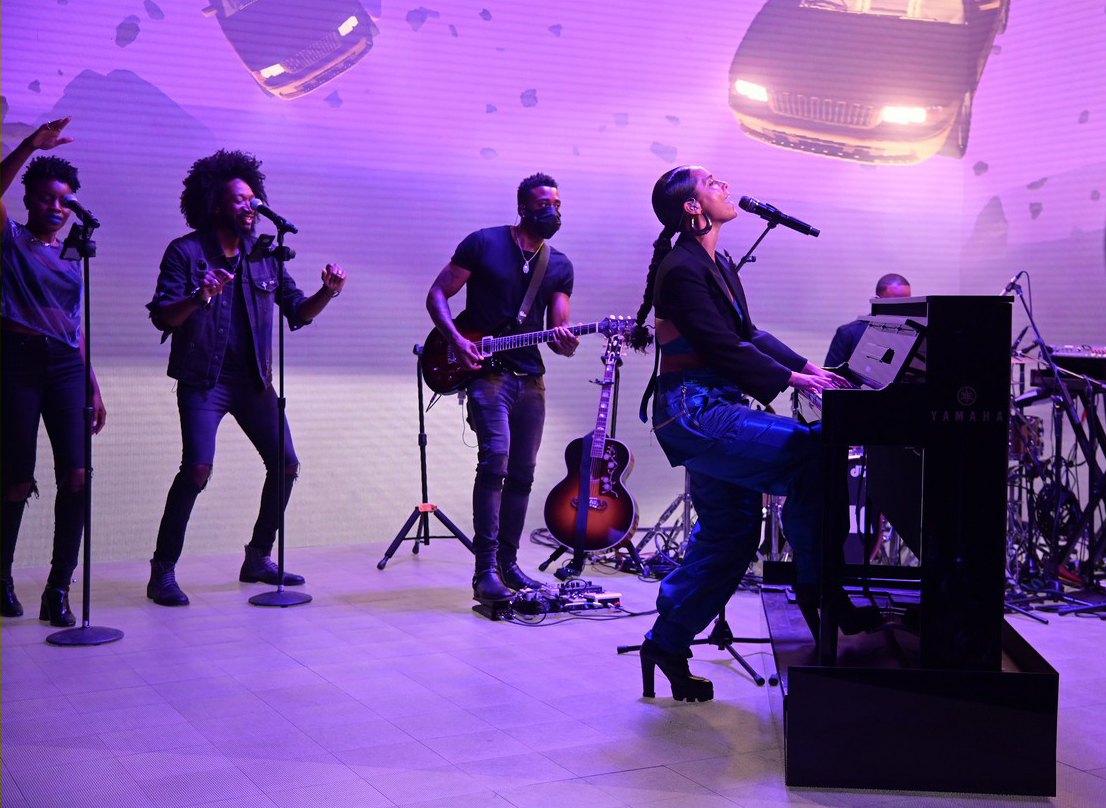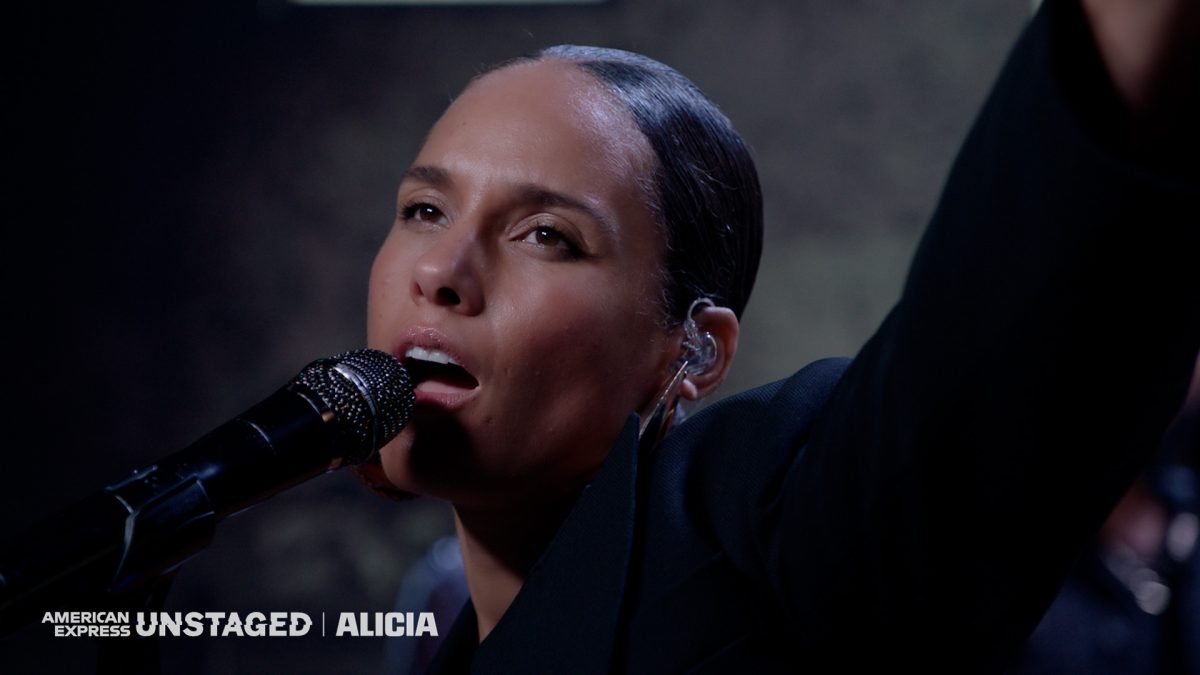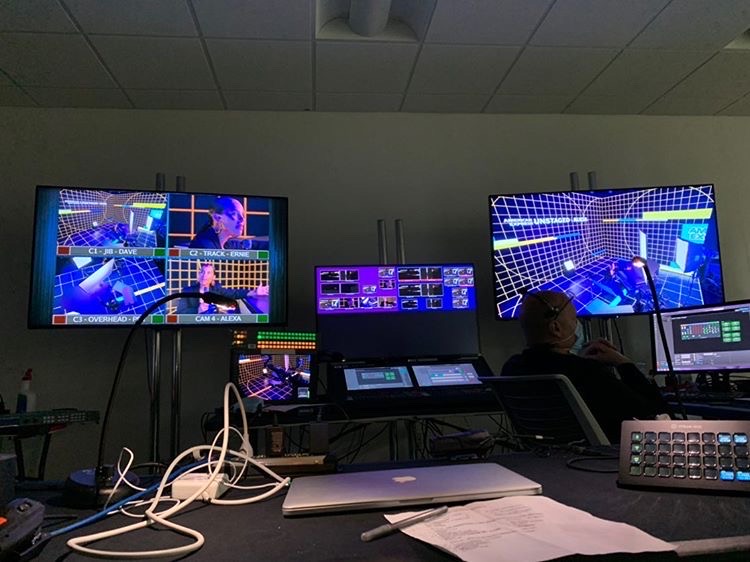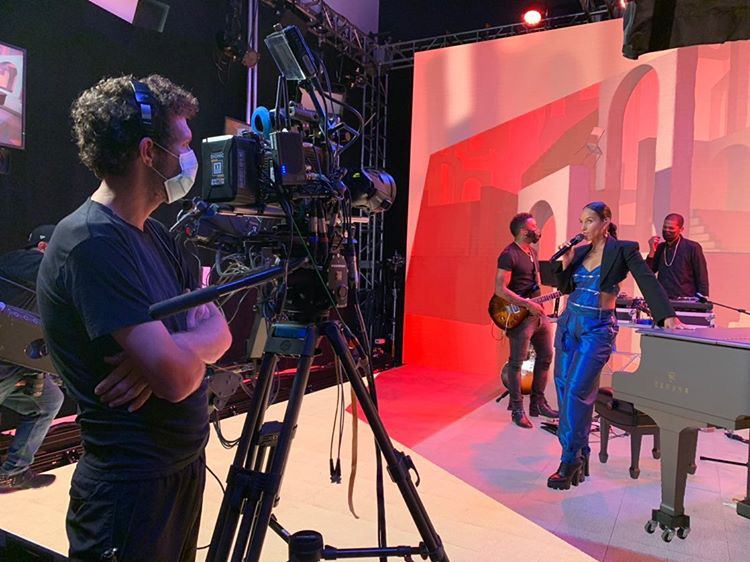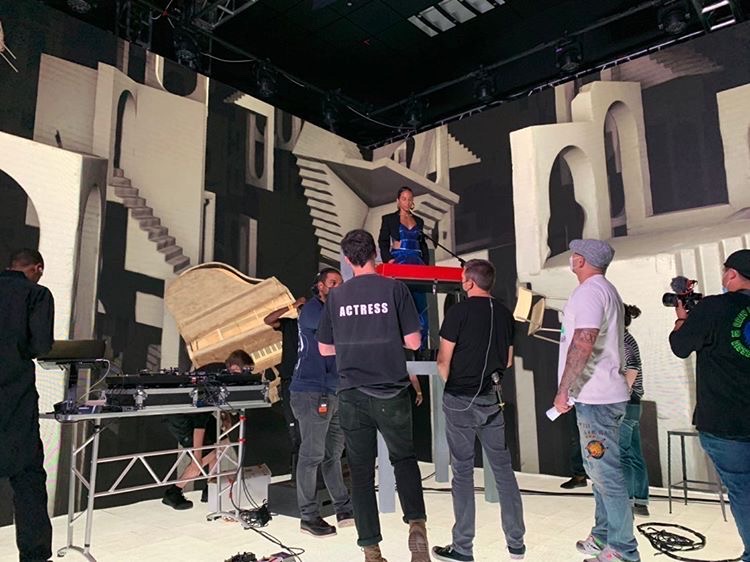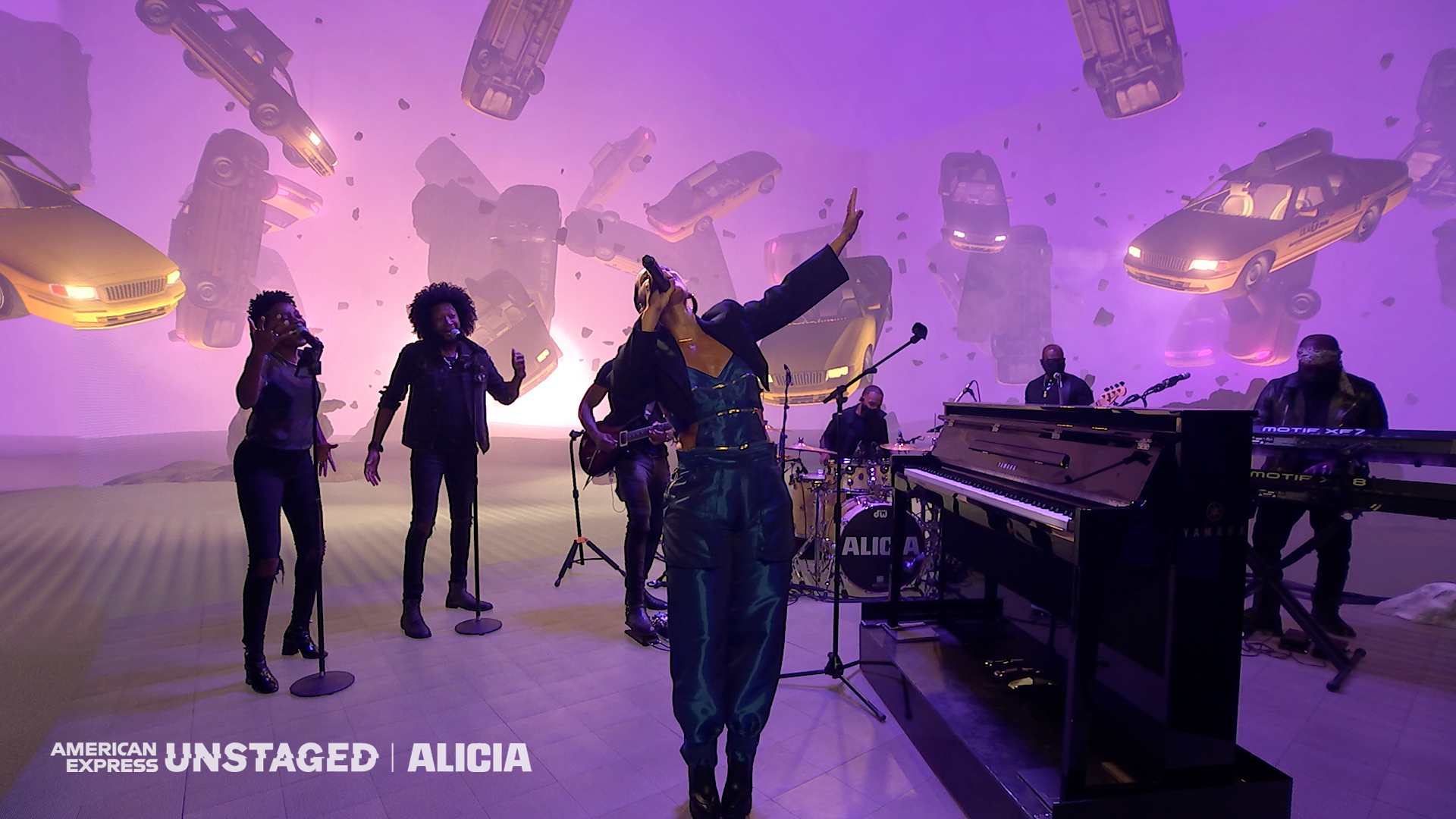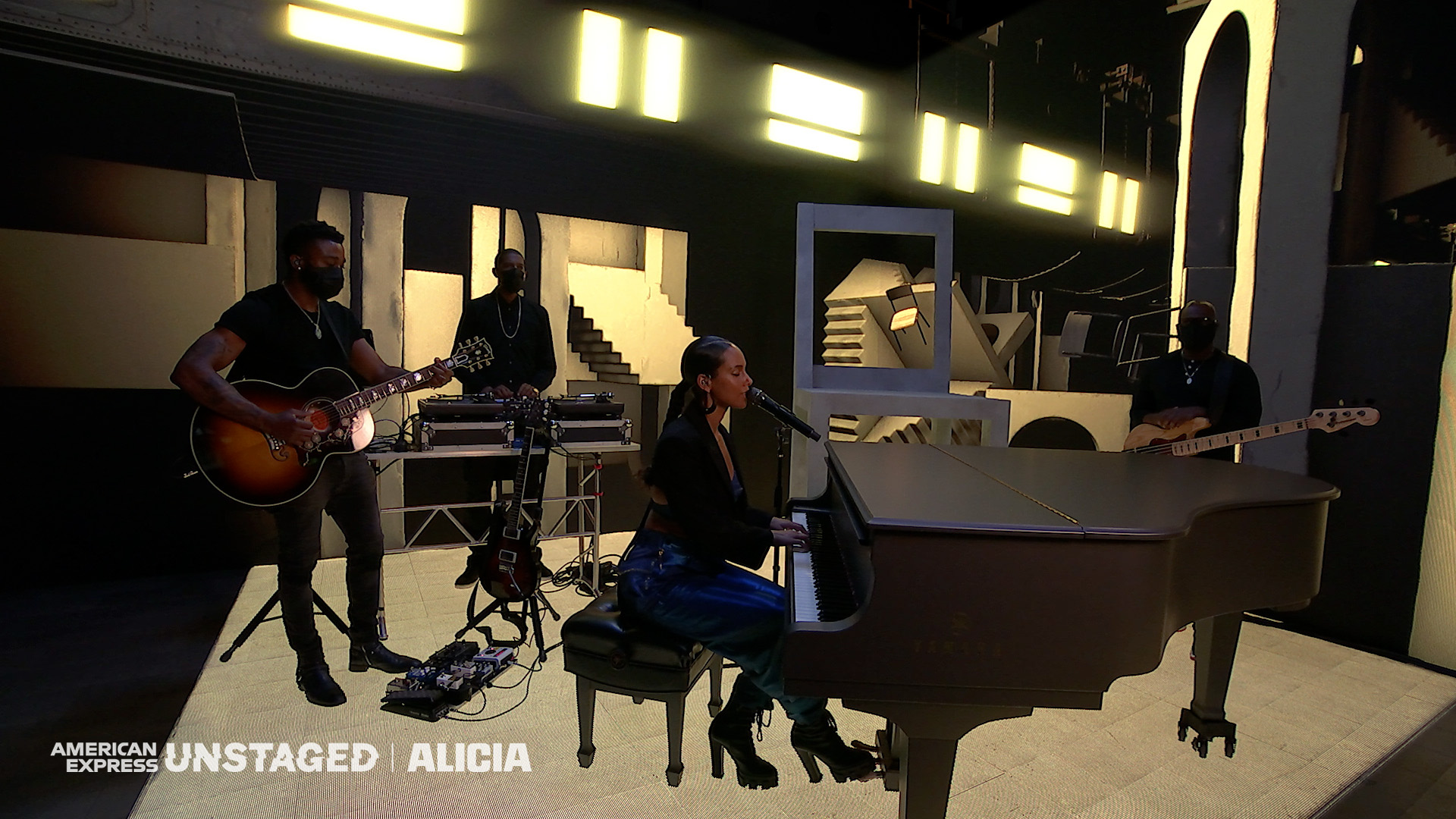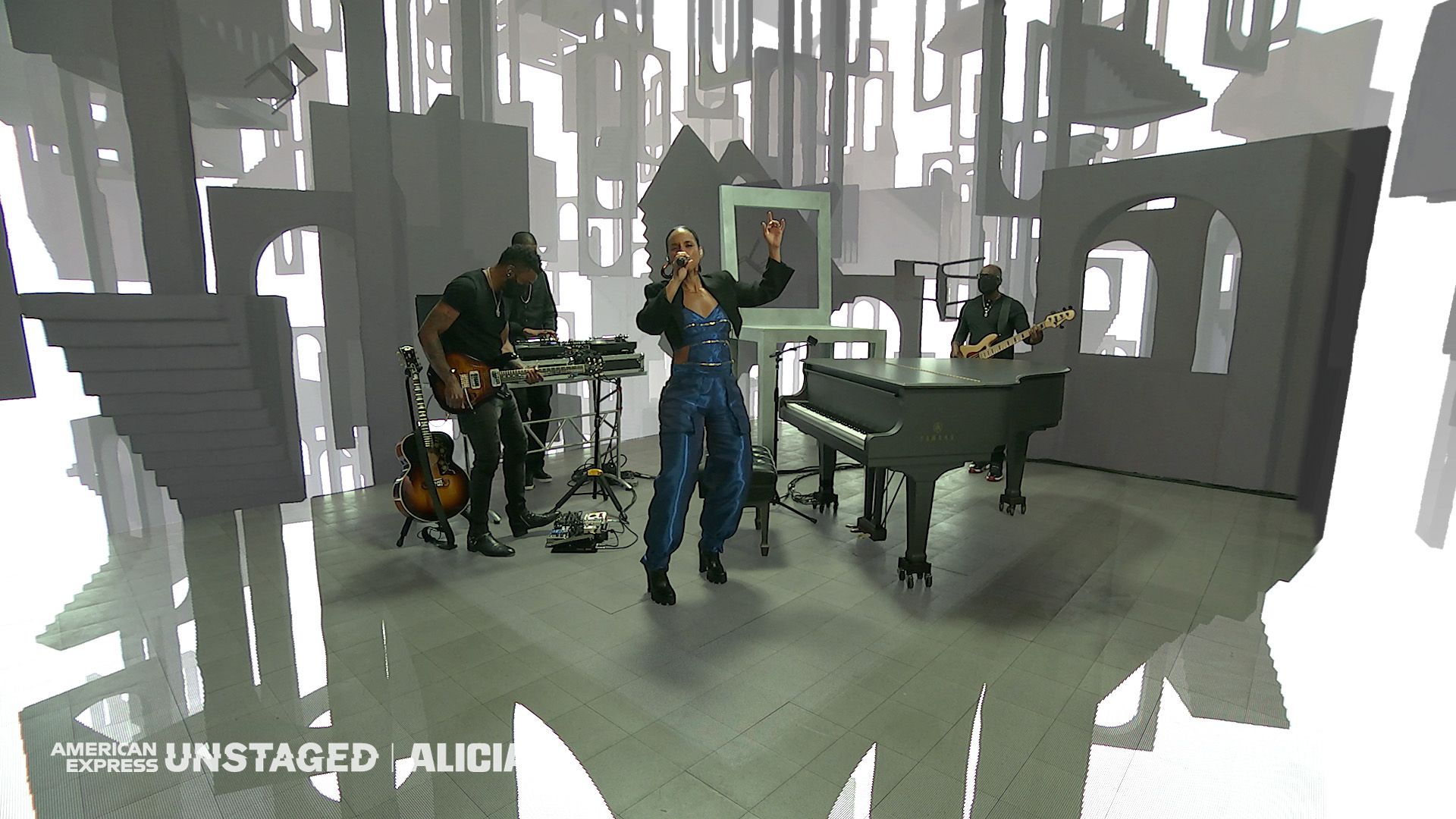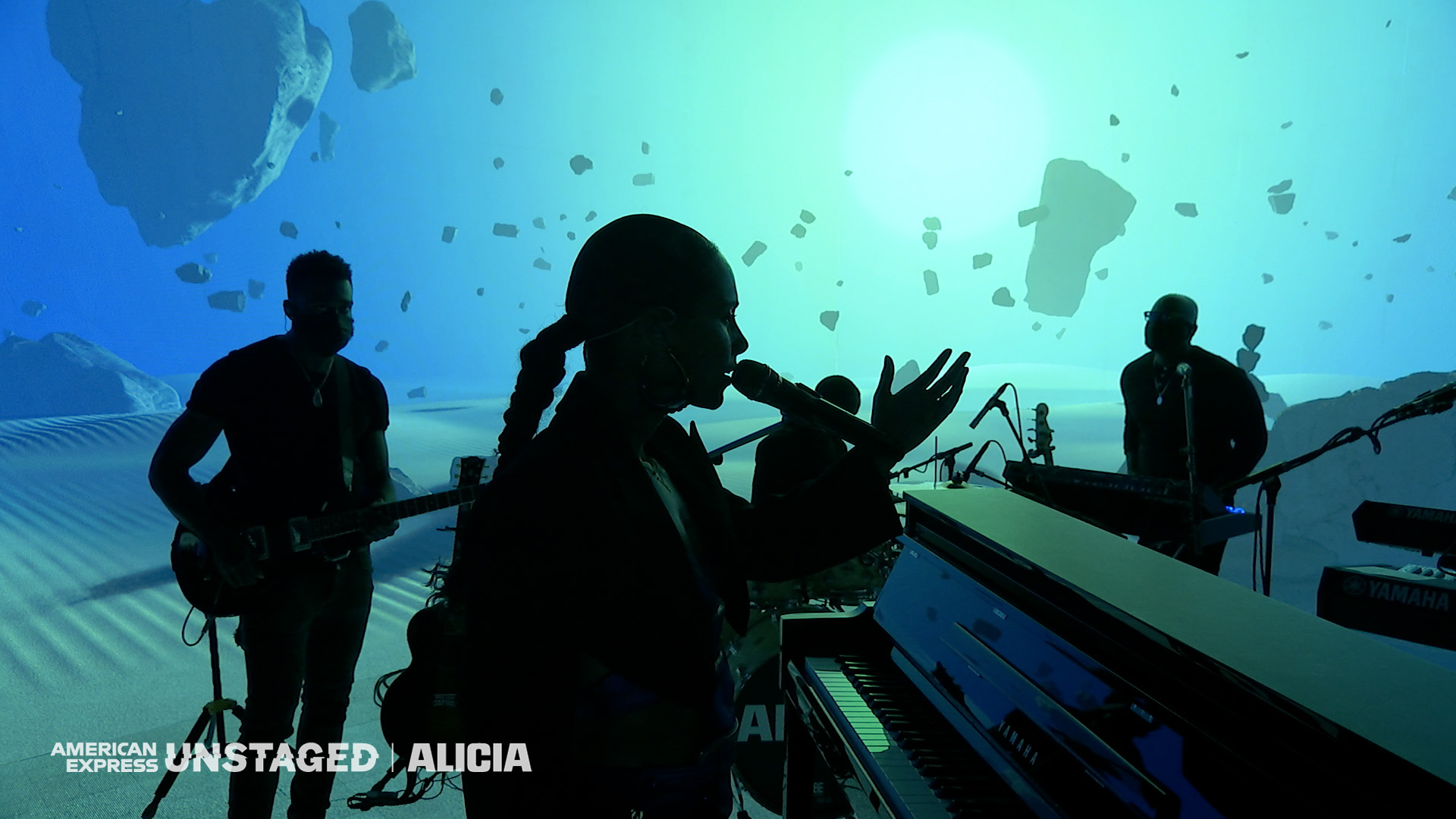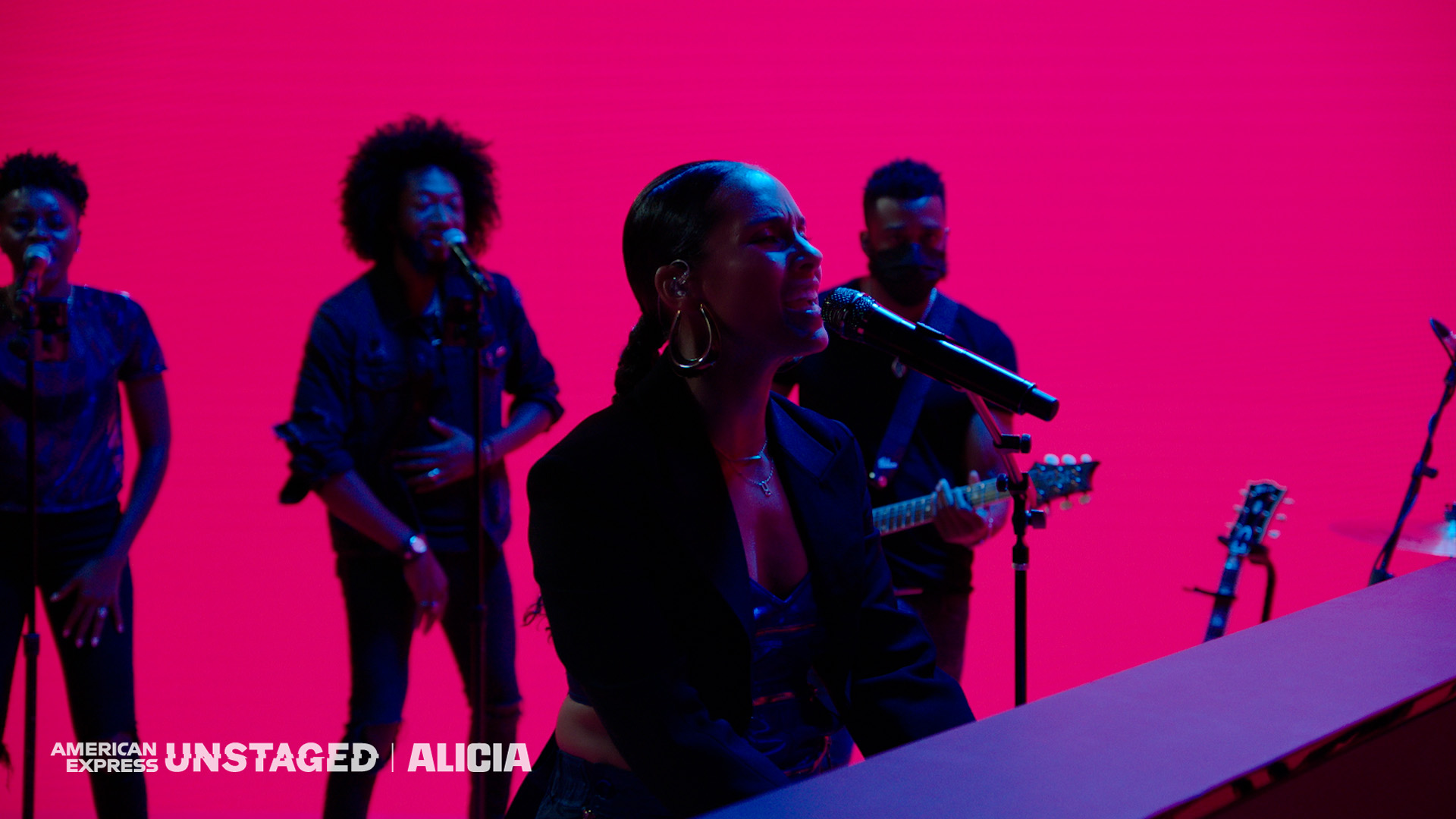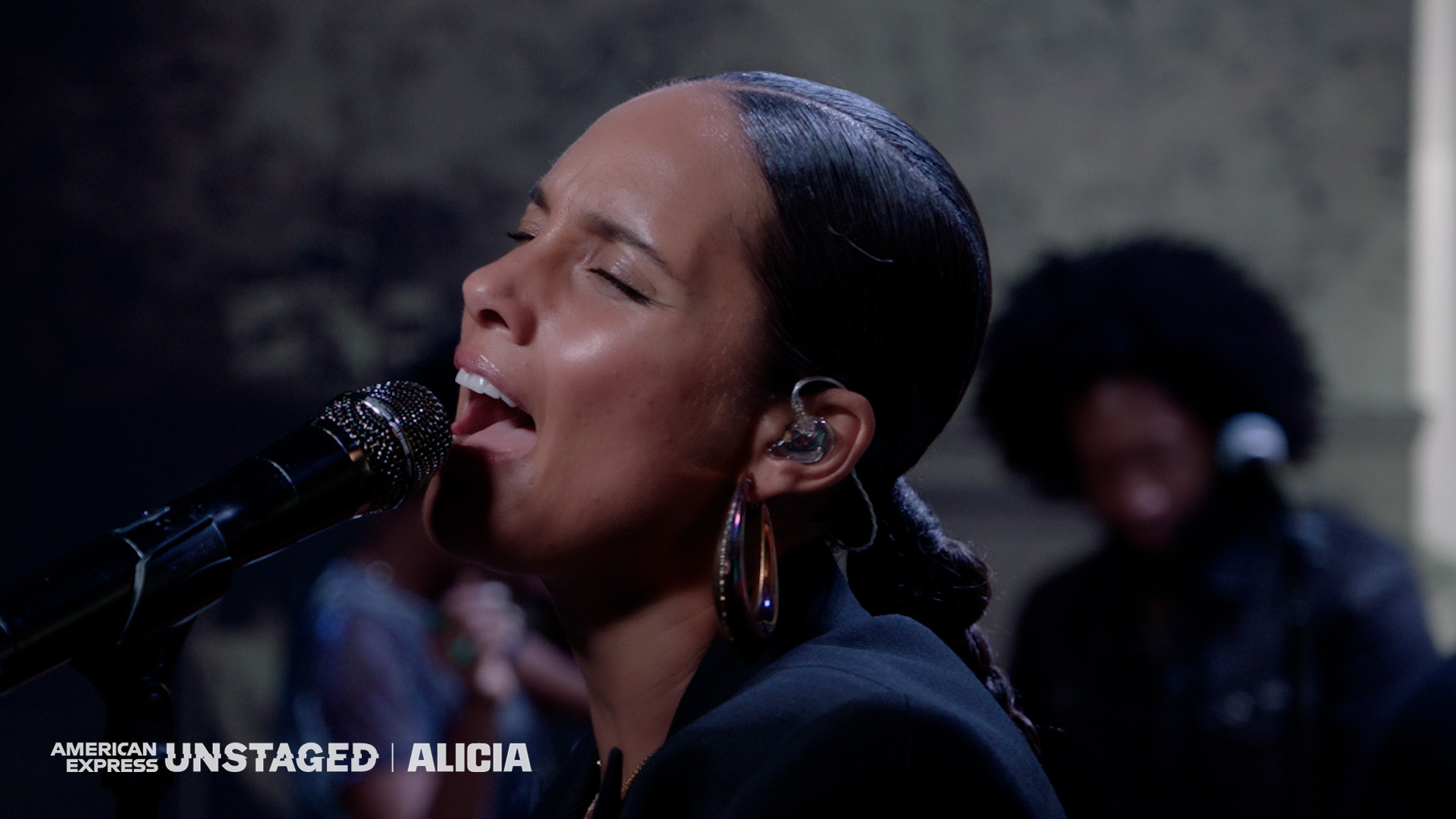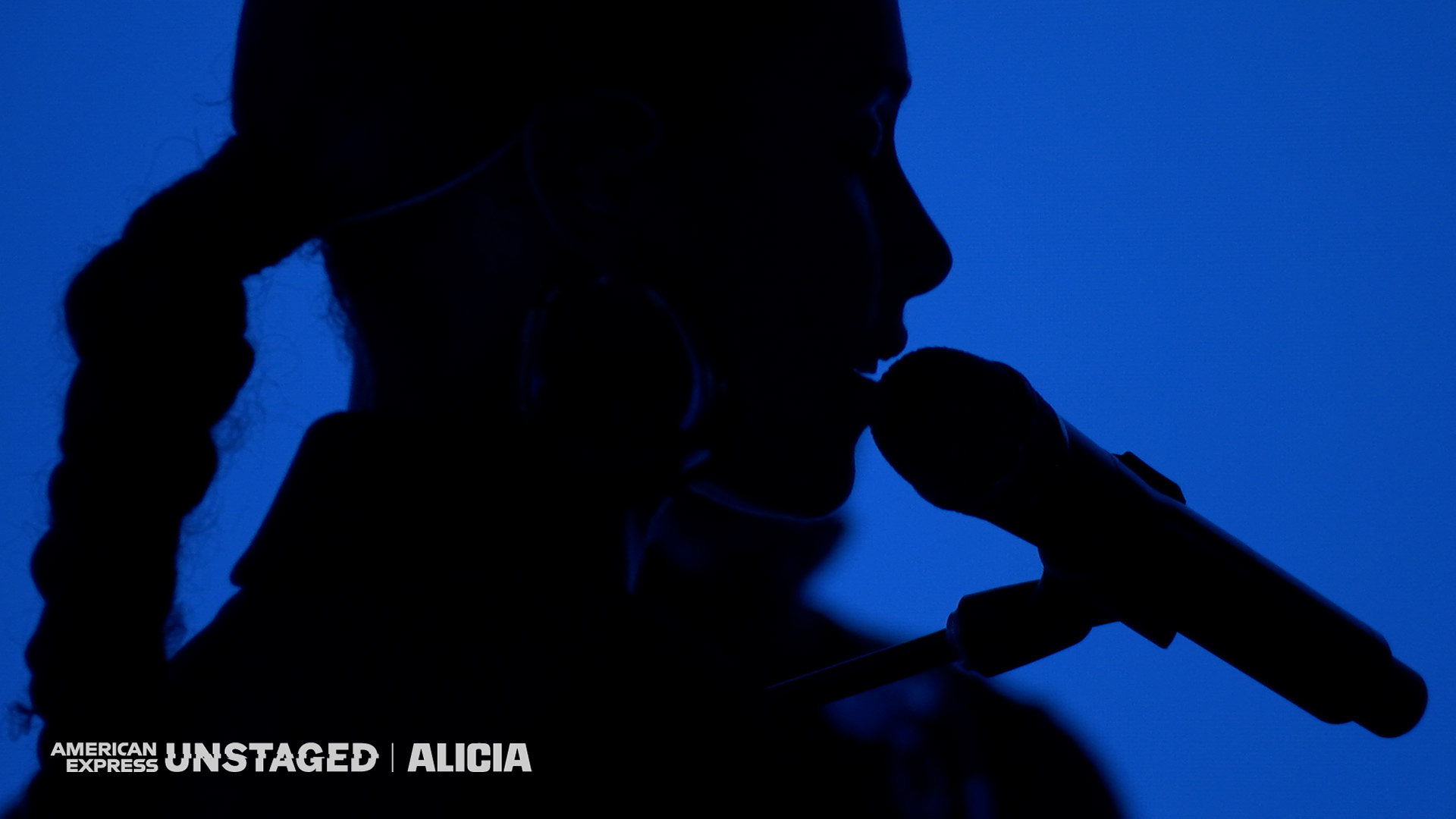 Credits
CLIENT
American Express
Momentum
Directed & Produced by
Directors
Alex Topaller
Daniel Shapiro
Producer
Creative Director
DOP
Technical Director
Live Production Designer
Lighting Directors
Herrick Godman
Sarah Jakubasz
Project Manager
Production Manager
Editors
Additional Editing
Javier Devitt
Daniel Shapiro
Post Producer
Disguise Programmer
On Site Notch Artist
Post Manager
TIGRELAB
Art Direction
Mathieu Felix
Federico Gonzalez
Javier Pinto
Notch Artist
Dan Garotte
Antonio Nieto
3D Artist
Gerard Foix
Dan Garotte
Antonio Nieto
Post Manager
Producer Assistant