Cupra Headquarters Opening Event
Overview
La5 contacted us for the event of the opening of Cupra's new Headquarters in Martorell, for which they prepared an event also launching their new cars for 2020.
The event was divided in two big moments: the presentation of the cars and the presentation of the building. Tigrelab was in charge of all the visual content of the presentation of the cars and the textures for each speaker, with the support of the hero videos of C14 and Keynotes of DCODE.
Services
Creative Direction
CGI
Projection Mapping
LED screen
Light Show
Car Reveals
Process
As intro of the event, Tigrelab created an impactful graphic video together with a light show, synchronized to the music and visuals.
For the reveal of the new Cupra Leon 2020, Playmodes created a roof lighting together with the original music, accompanied by our visuals making a powerful entrance.
Moreover, for the reveal of the E-Racing we prepared a video presenting the passage from motor to electric racing car.
We divided the event in 5 parts, each part represented by a texture: cobalt, electric carbon fiber, copper and the main material of the building: concrete, dark and clear.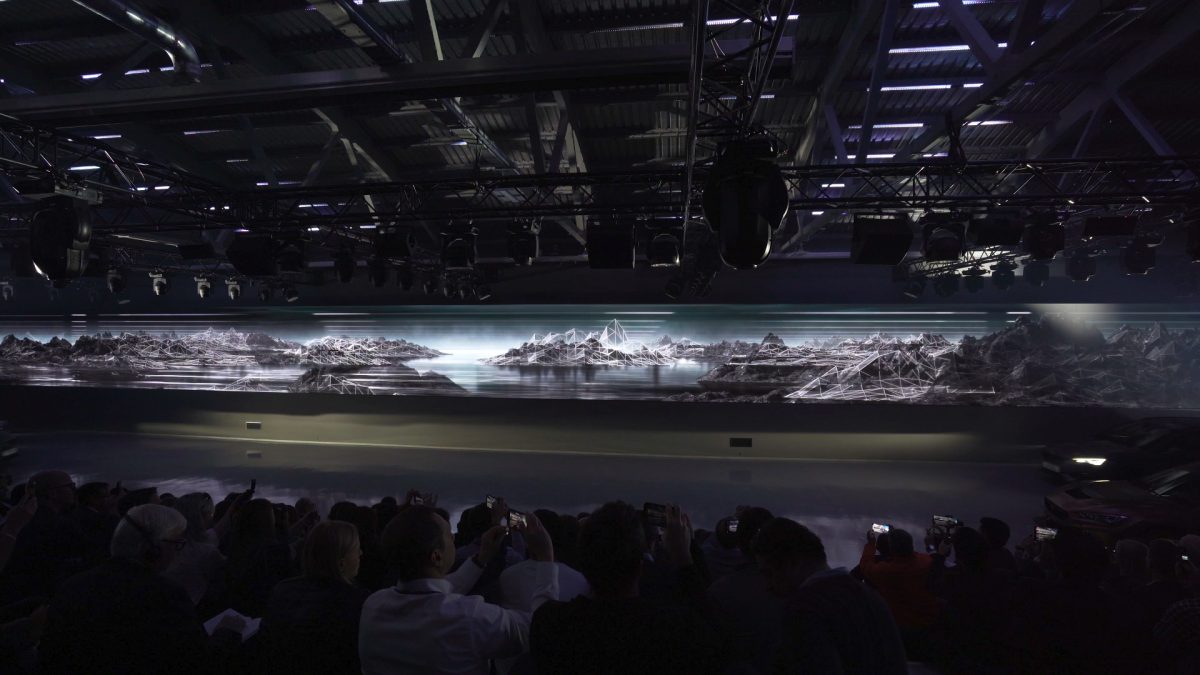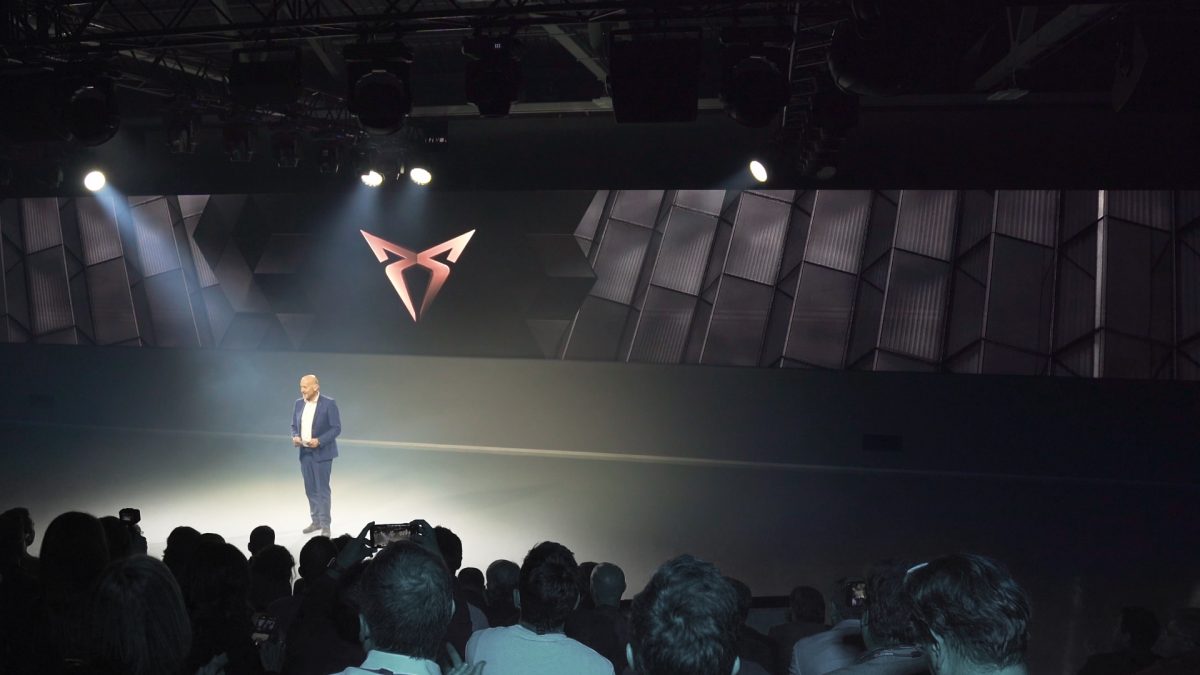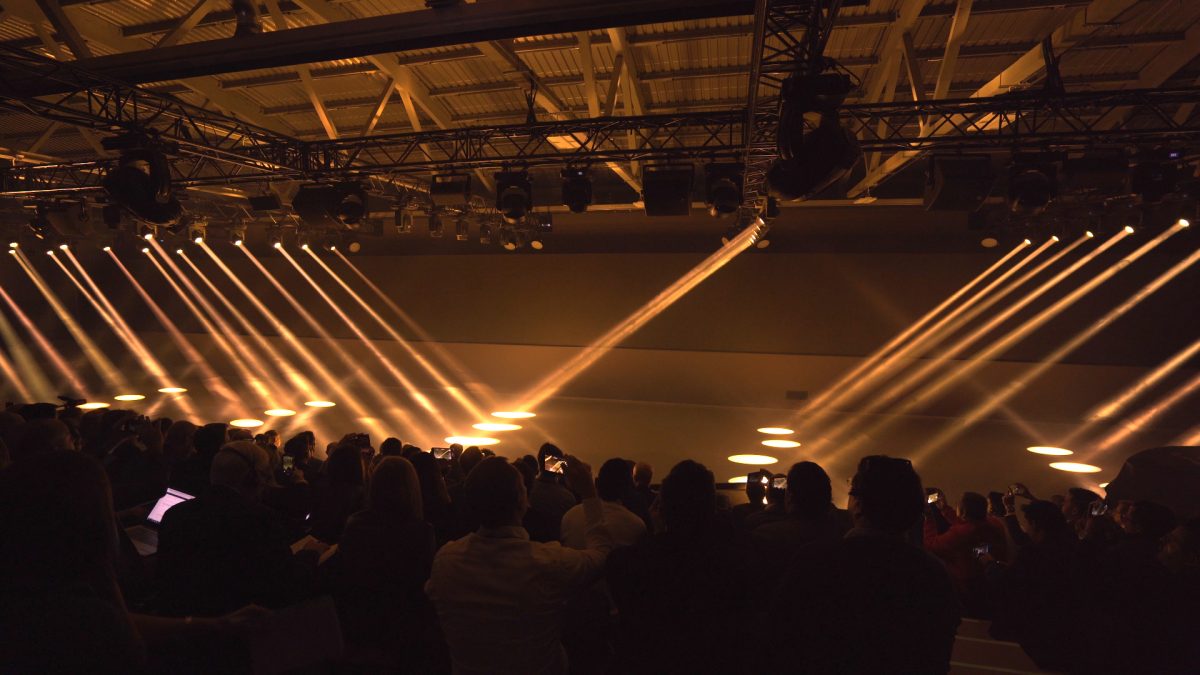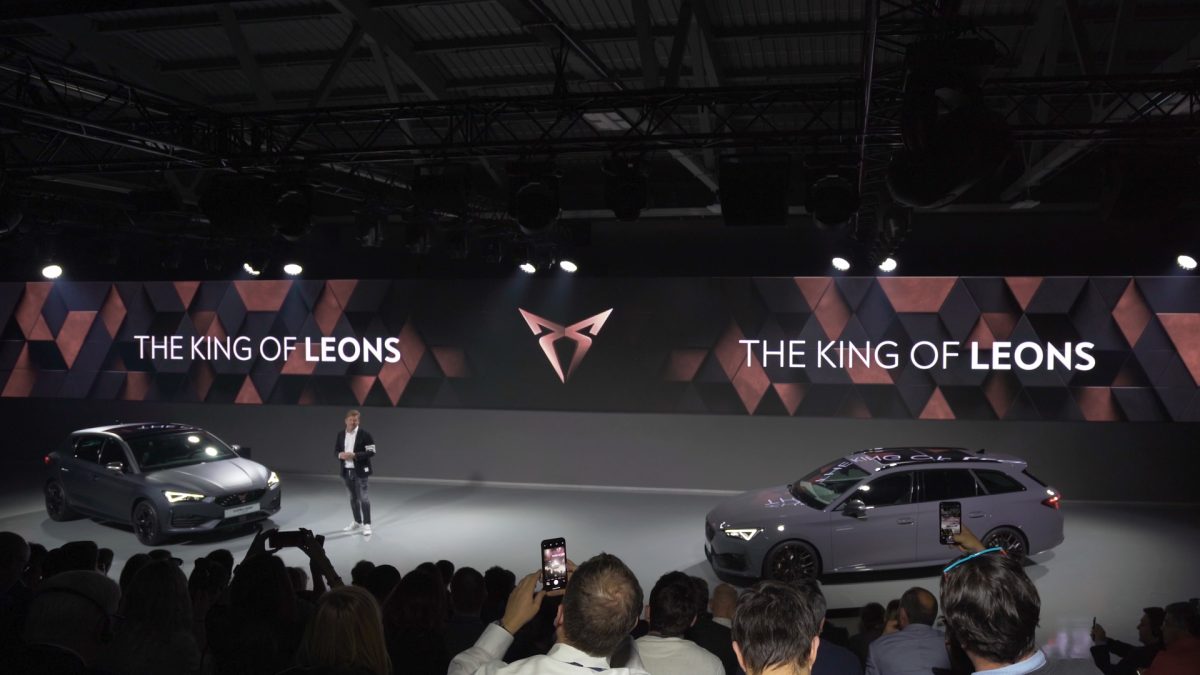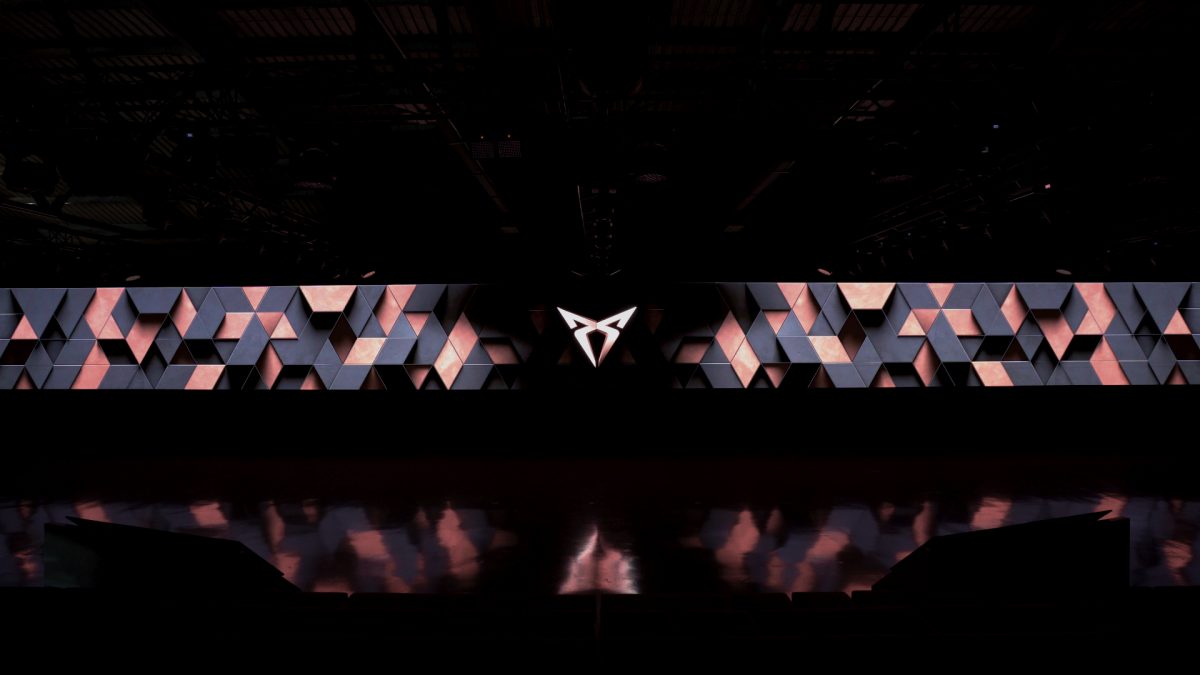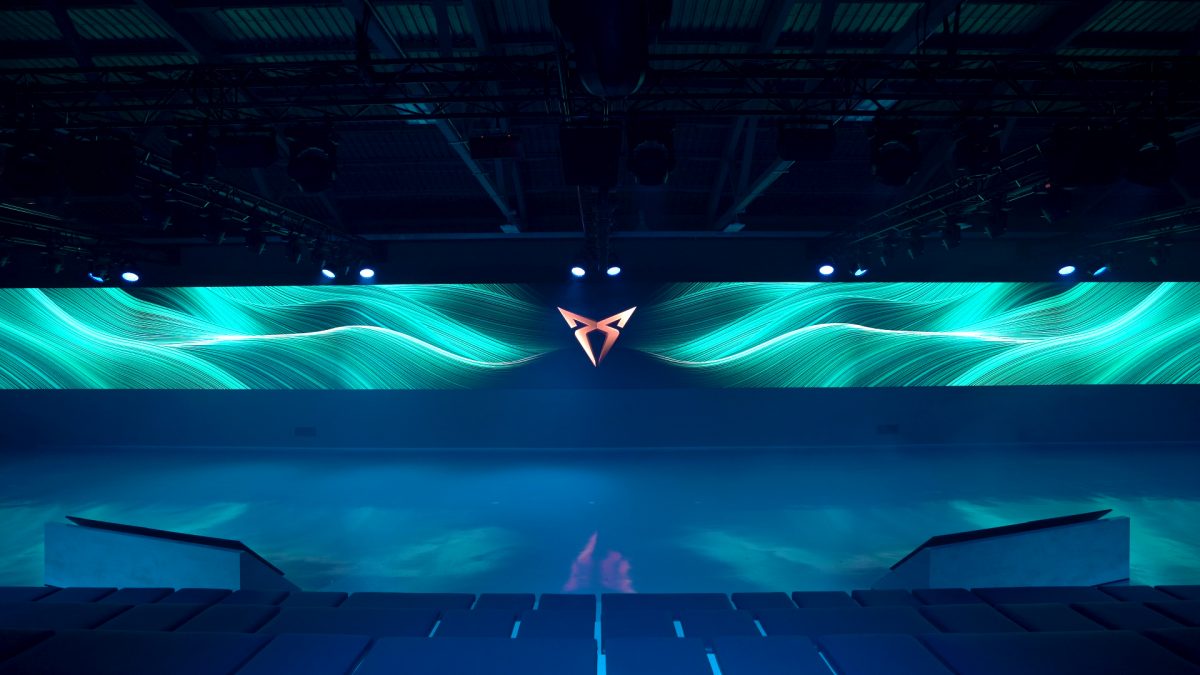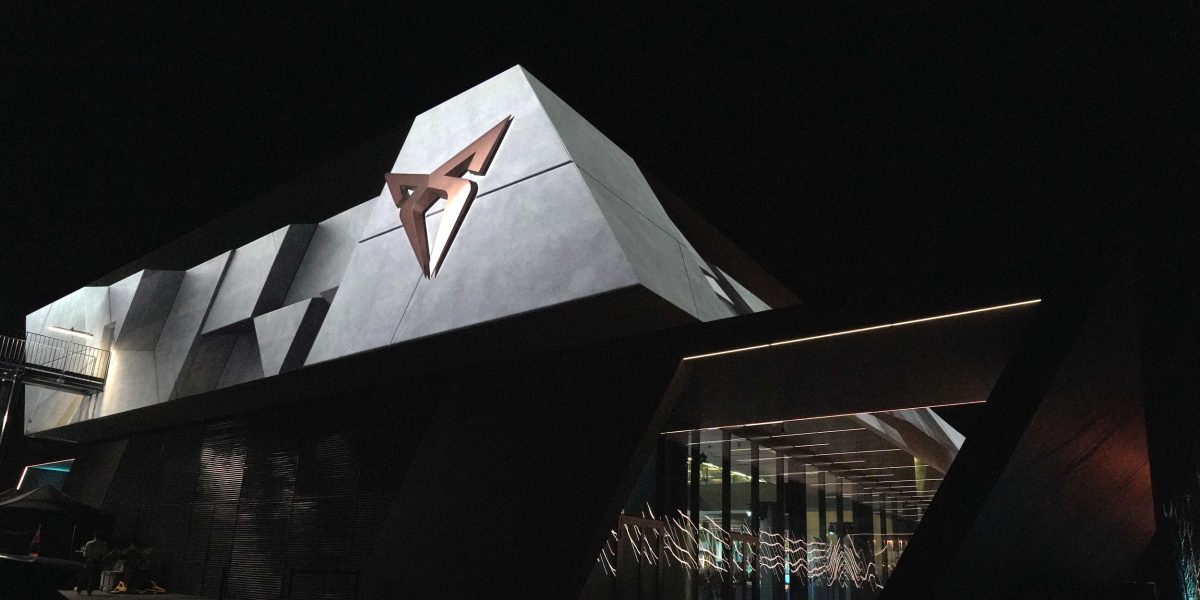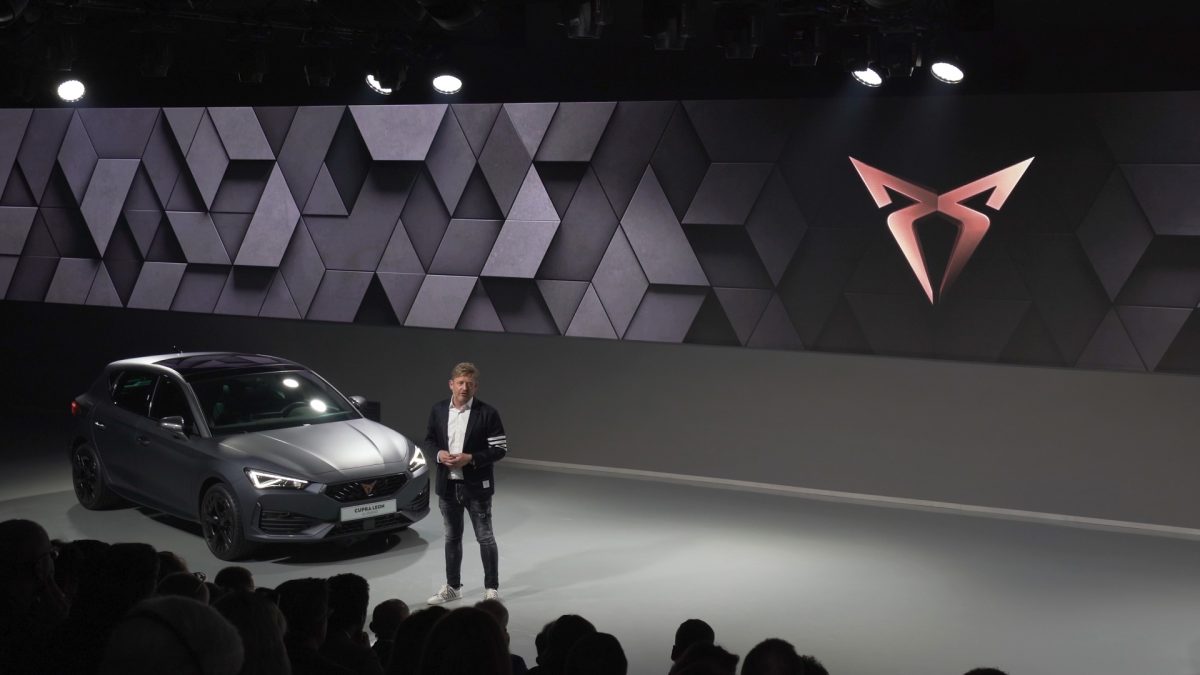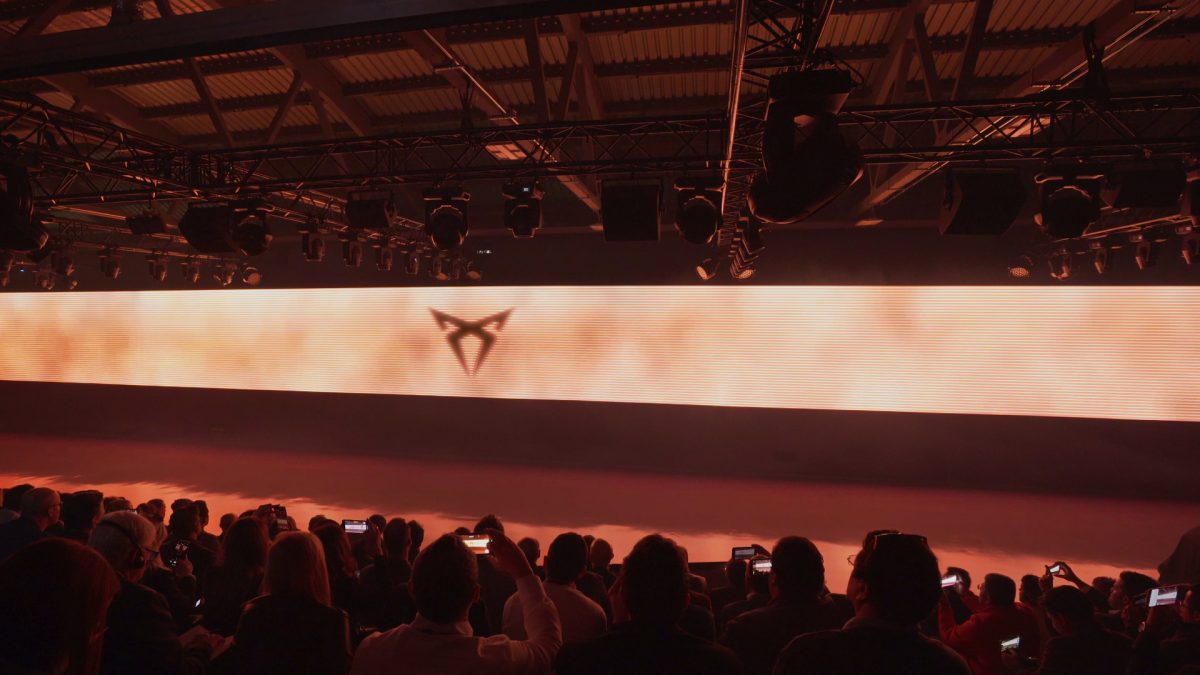 Credits
TIGRELAB
Creative Direction
Federico Gonzalez
Mathieu Felix
Javier Pinto
3D Animation
Hitabarity 3D
Daniel Boada
2D Animation
Carlos Arandia
Daniel Gómez
Borja Aguado
Daniel Guillén
Sara Montoya
Javier Garay
Compositing
Borja Aguado
Carlos Arandia
Light Animation
Production
Technical Project Manager
Sound Design
Wesley Slover
Trevor Richardson