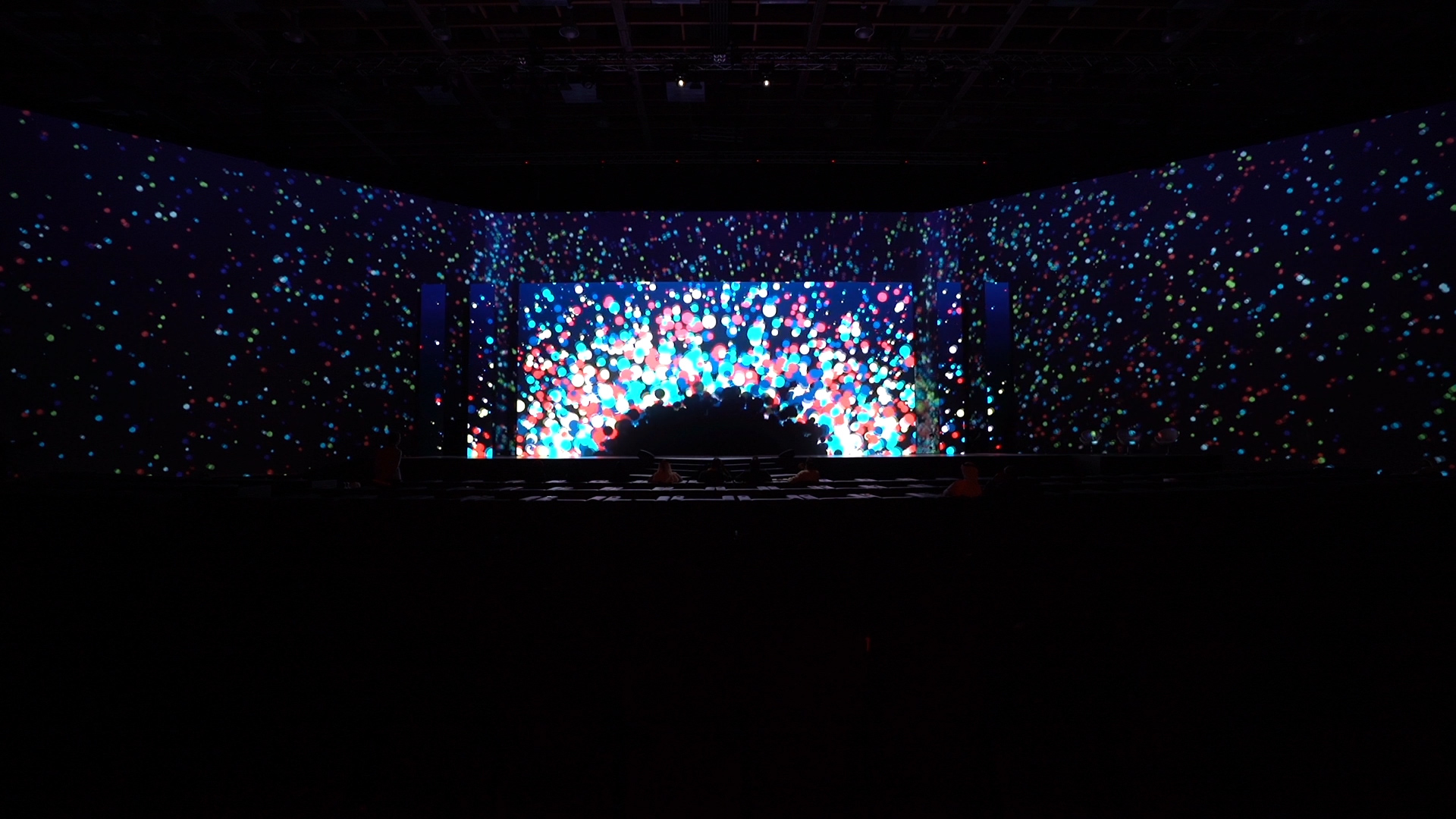 Overview
Nomada contacted Tigrelab to create the visuals for the Arab Hope Makers Award Gala Ceremony 2018 in Dubai City Studio.
There were 5 projection screens of 105m x 12m for video mapping, and a total of 24 x 7 x 1m between LED screen and LED stage.
Tigrelab was in charge of preparing dynamic wallpapers for all the moments of the whole event. We created all the content videos and wallpaper loops for the whole duration of 1:30h.
Services
Concept Design
Visual Identity
Graphic Design
Animation
CGI
Process
We prepared an intro video with all the characteristic elements of Arabic customs made of colorful 3D particles. In order to introduce all the participants, we made a video with Arabic countries landscapes and traditions. Then, for every person participating at the contest, we integrated their presentation and introduction video of their humanitarian works in a representative colored loop so that each of them had their recognizably voting sign.
Finally, the Closing Video of the show represented all unique landscapes that represent Arabic cities and pieces of culture.
The live broadcast of the event was on all Arabic TV and their social media.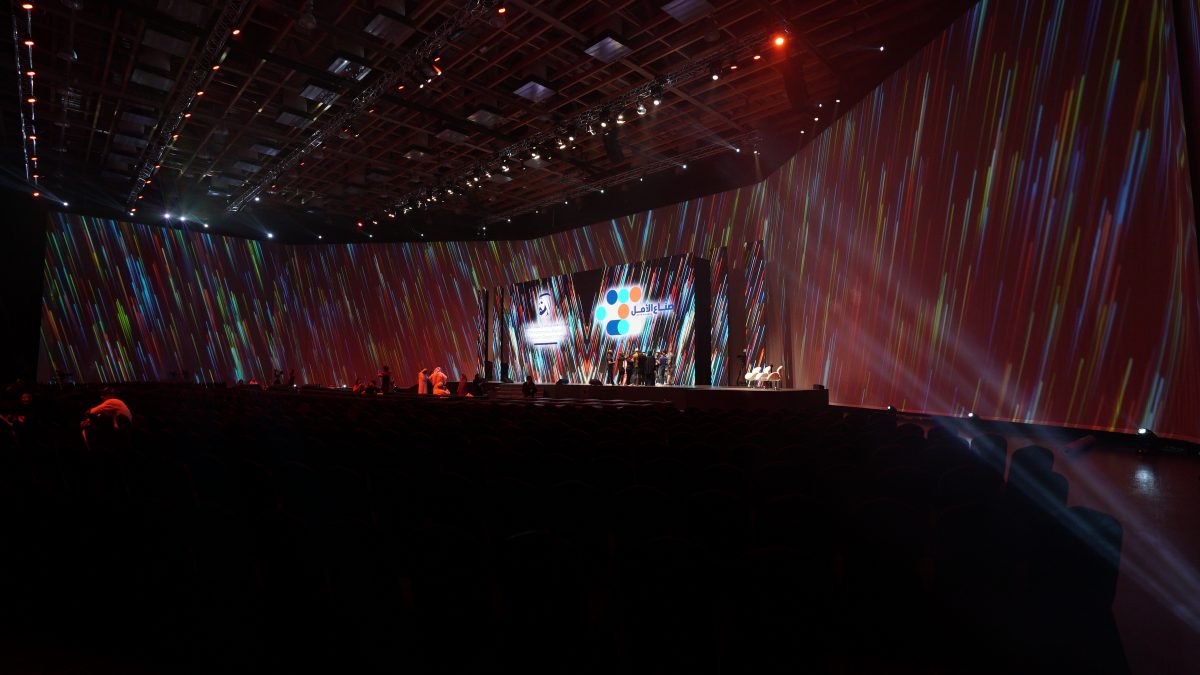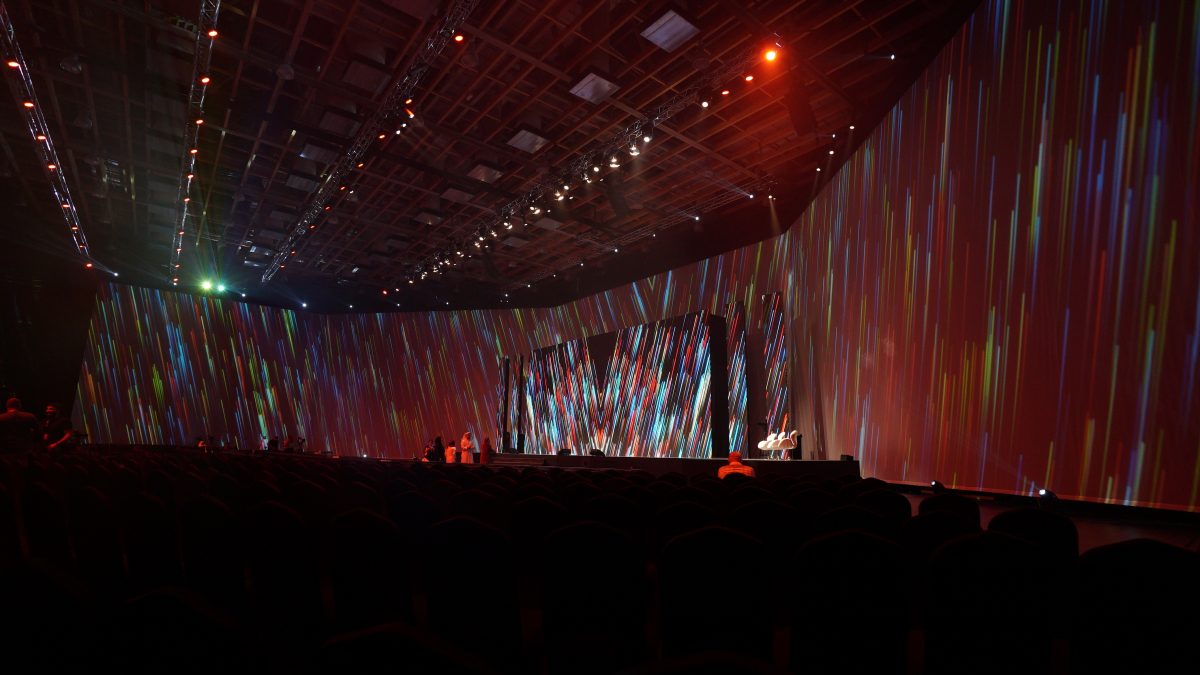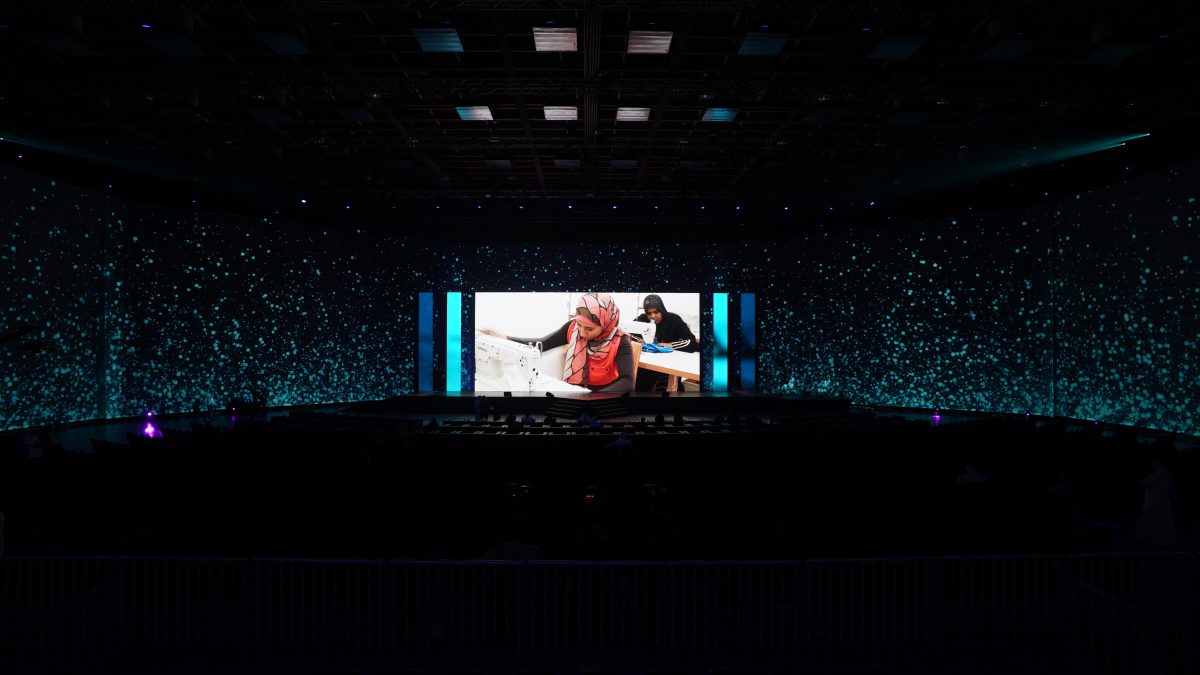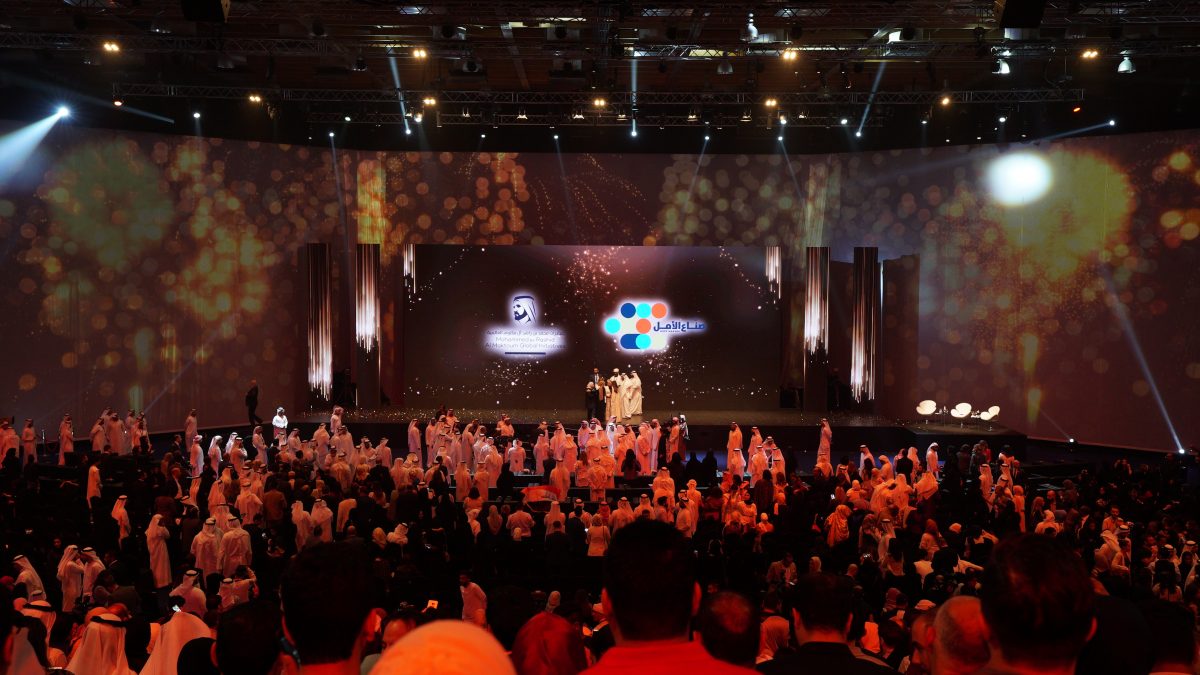 Credits
CLIENT
The Mohammed bin Rashid Al Maktoum Global Initiatives
SLF Artistic Direction, Production & Technical Engineering
Nomada, Les Arts Nomades CIE
TIGRELAB
Creative Direction
Federico Gonzalez
Mathieu Felix
Javier Pinto
2D Animation & Design
Felipe Kenji
Antonio Nieto
Graphic Design
3D Animation
Filip Roca
Adrián Durán
Alice Labourel
Javier Garay
Compositing
Felipe Kenji
Antonio Nieto
Producer