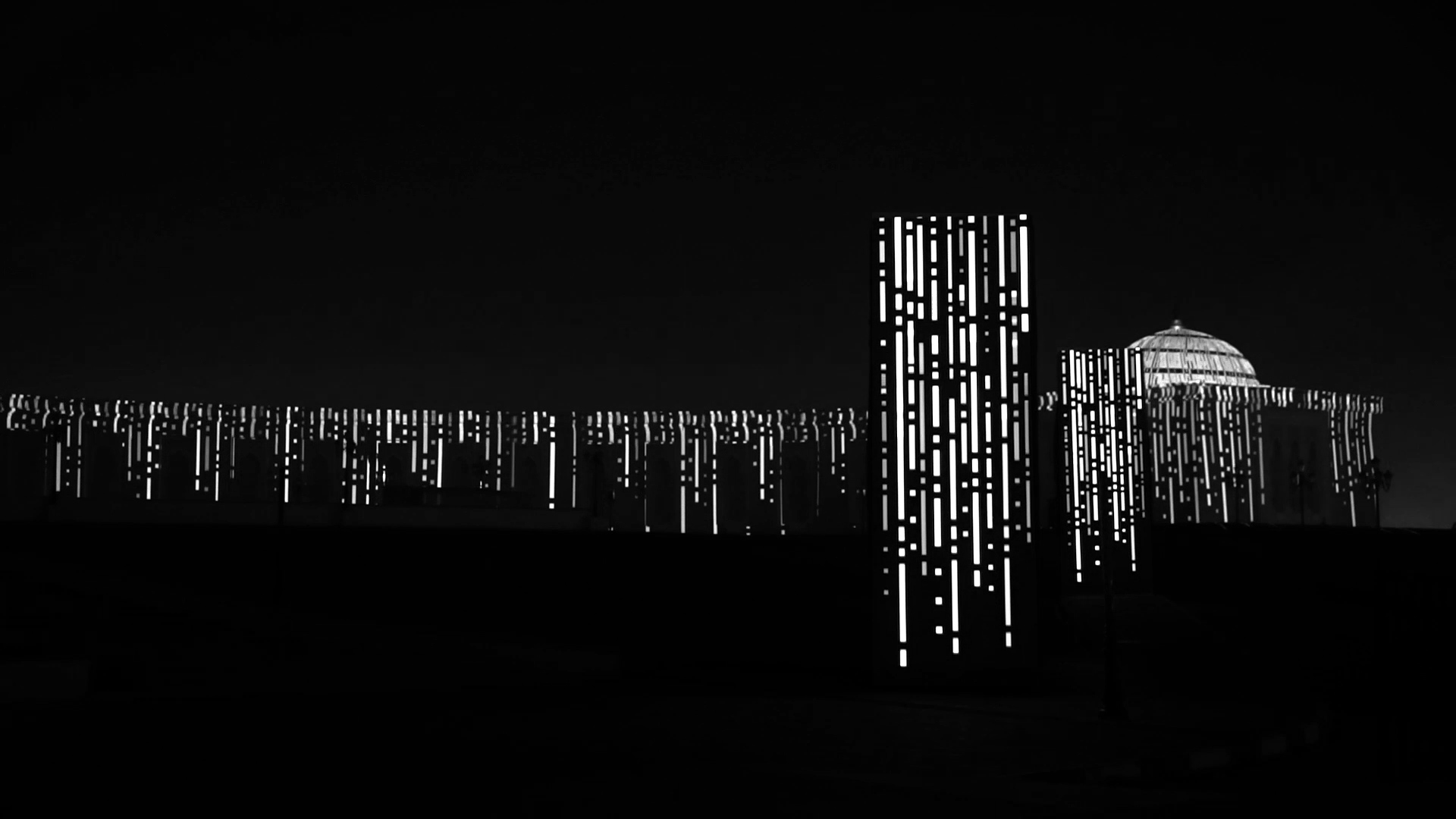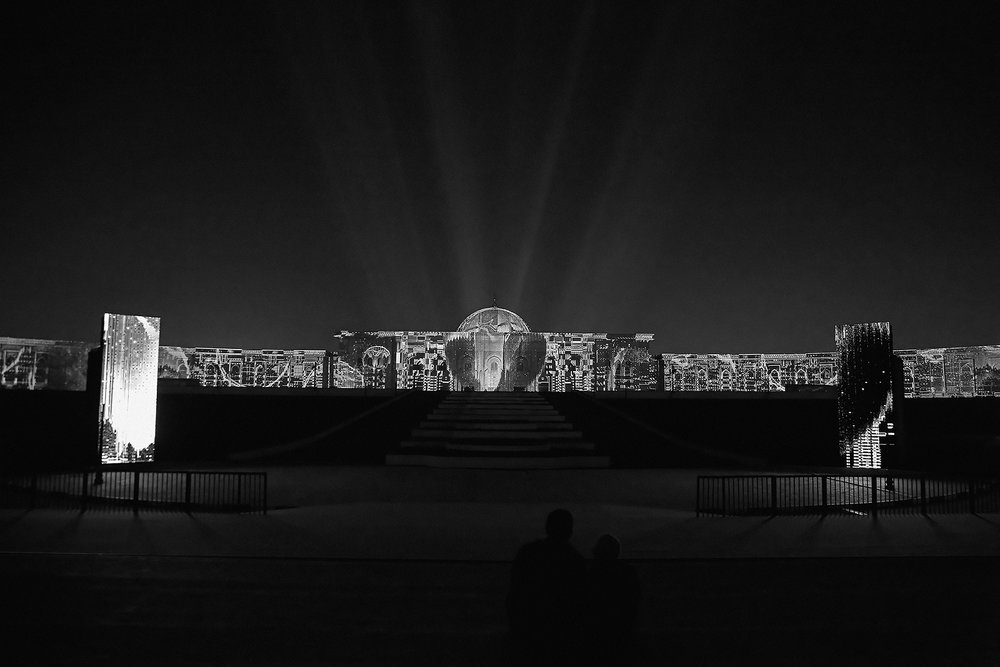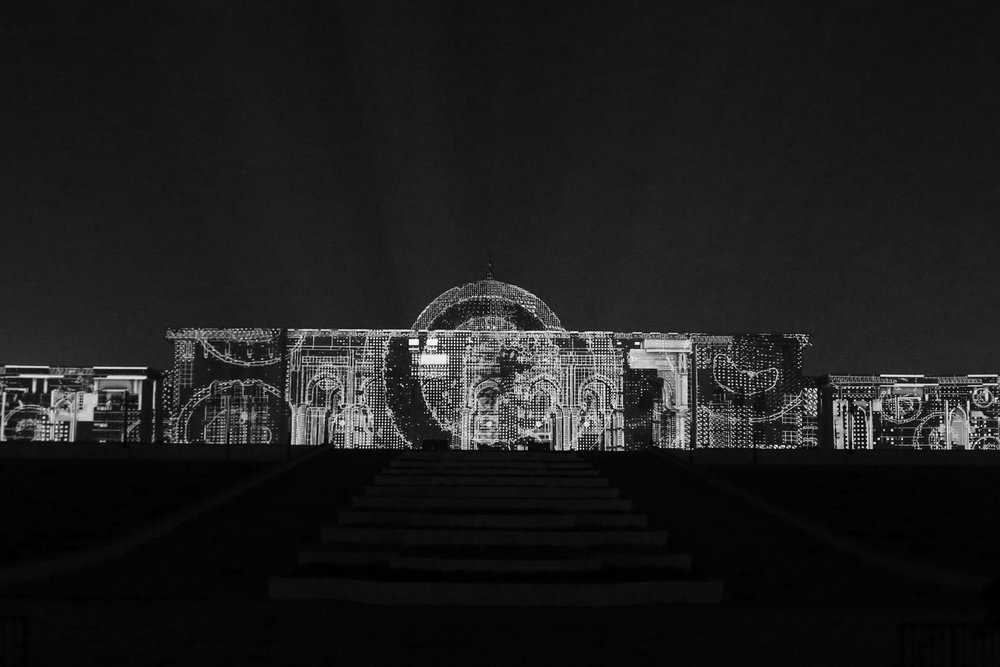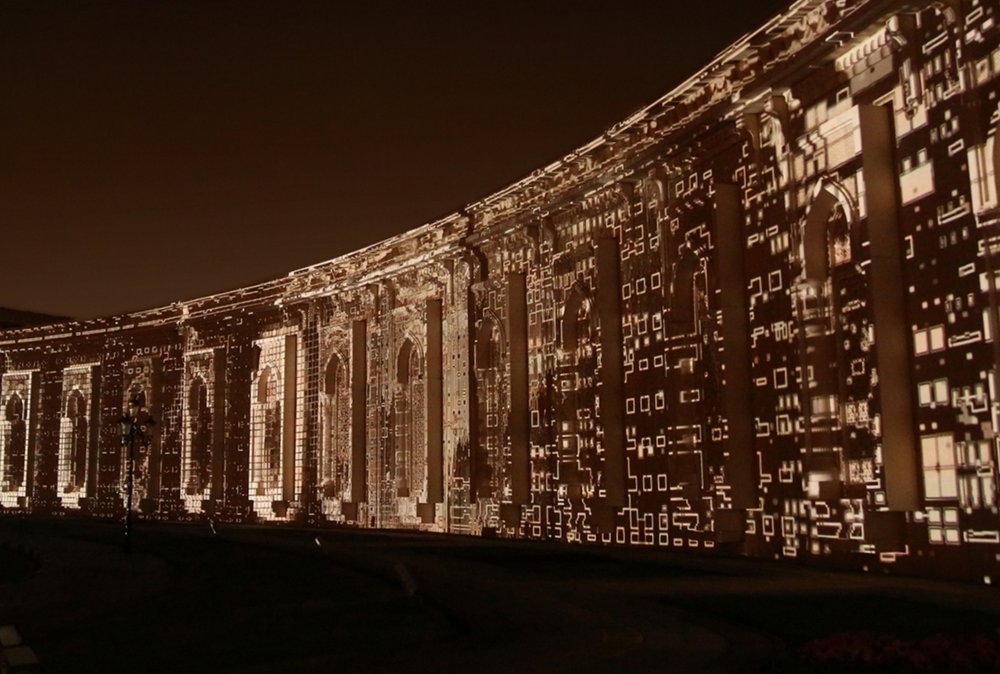 Overview
Once again, Nomada contacted Tigrelab for the Opening Ceremony of 8th Sharjah Light Festival. We came up with Monolith, an audiovisual show that lasts about 18 minutes and that is composed of three parts: Creation, Evolution, Future.
Creation:
This part shows all the elements of creation and birth. Light, stars, planets, earth, water, cells, amniotic fluid… All represented by a nonlinear narrative or disrupted narrative, normally used in literature and cinema. The events of this part, hence, do not adopt a chronological representation; they do not follow any traditional temporal structure.
Evolution:
Second part deals with the depletion of natural resources, digitization or massive dematerialization of our environment, and our interaction between virtual an real world. As consequence of new technologies, through our avatars, we can be in many places at the same time, eventually never in one wholly. Evolution transmits fascination, excitement, but also fear and vertigo we have of horizon 2020.
Future:
Last part places us in a minimal and balanced future, where there is a harmonic treatment of the continuous flow of the data we perceive.
Shapes, fonts, sounds and movements are strictly synchronized, connecting into a futurist, fluid and controlled landscape, both in its positive and negative aspects. The installation sets a dialogue with space through the use of the 12 Sky tracers.
Services
Original Idea
Art Direction
CGI
Motion Graphics
Projection Mapping
Light Show
Process
Technical description:
Mapping through 17 Full HD projectors 20k Barco.
Total resolution 28466 x 2160
4 LED screen of 7×2,5m
WatchOut 6
12 Falcon Beam Skytracers controlled with a softwared developped by Tigrelab together with Protopixel. For the third part, it syncronizes music and video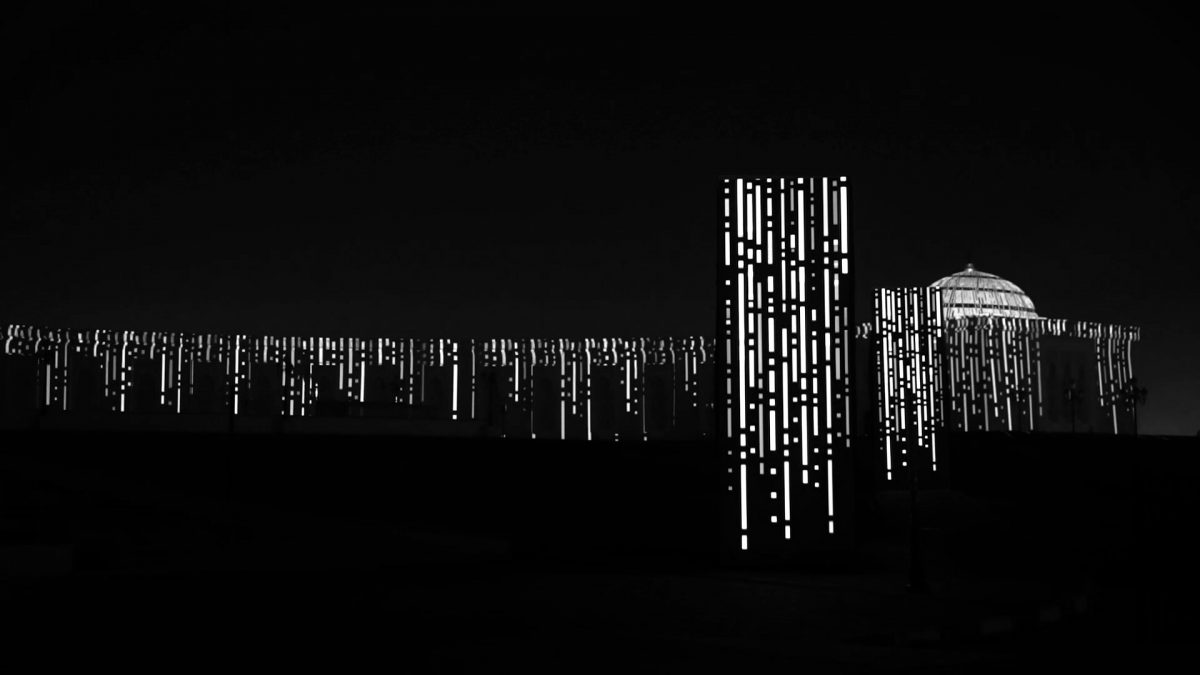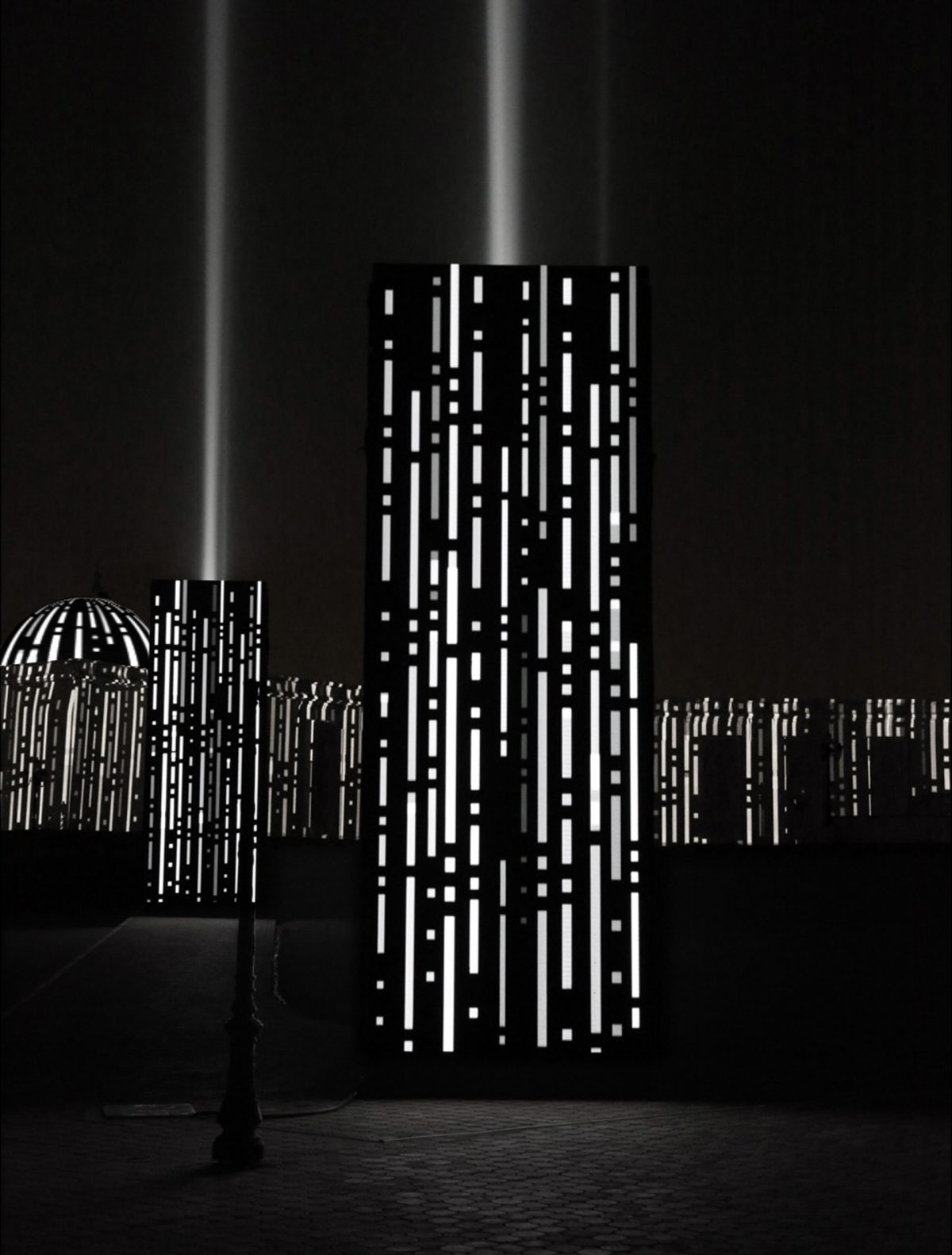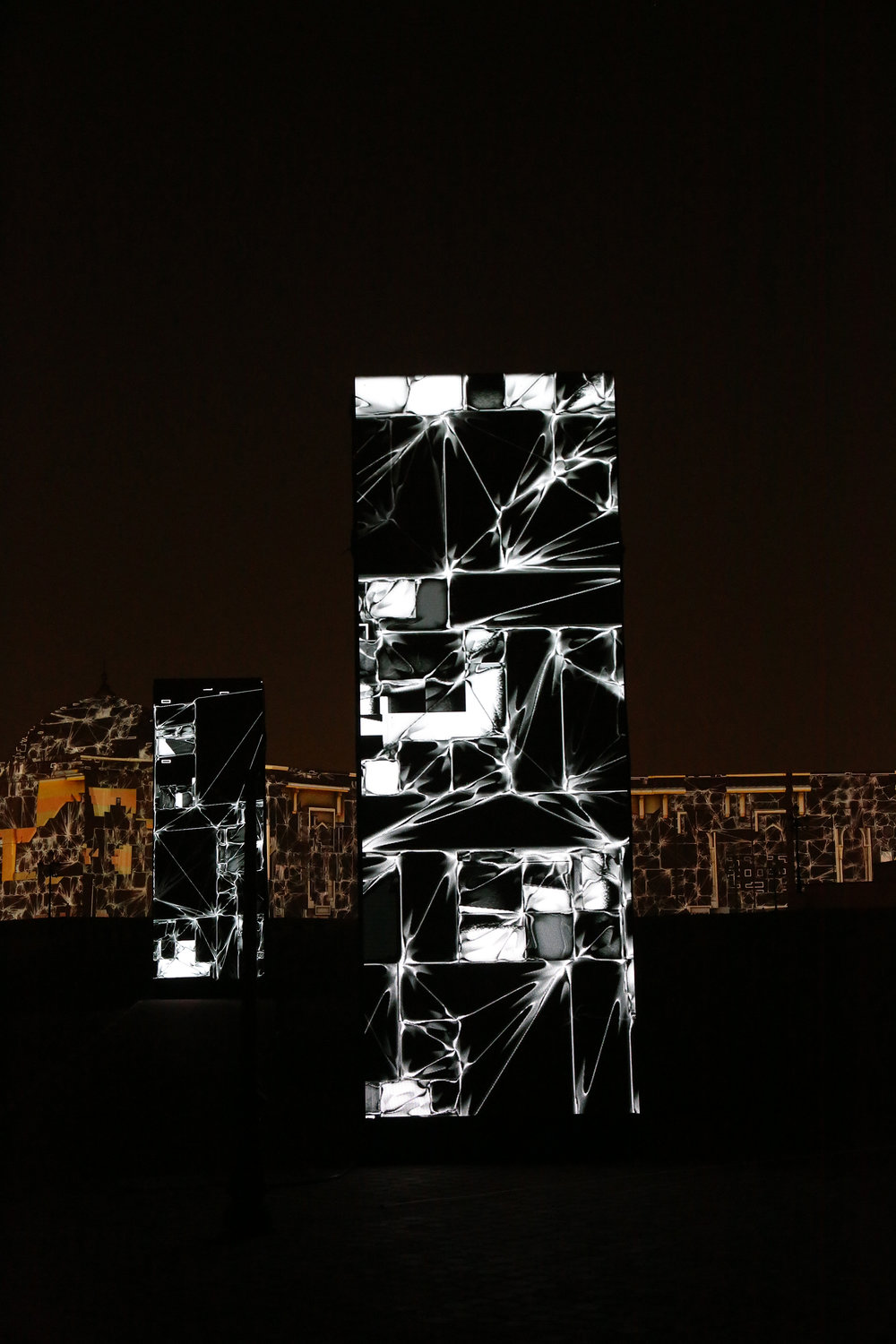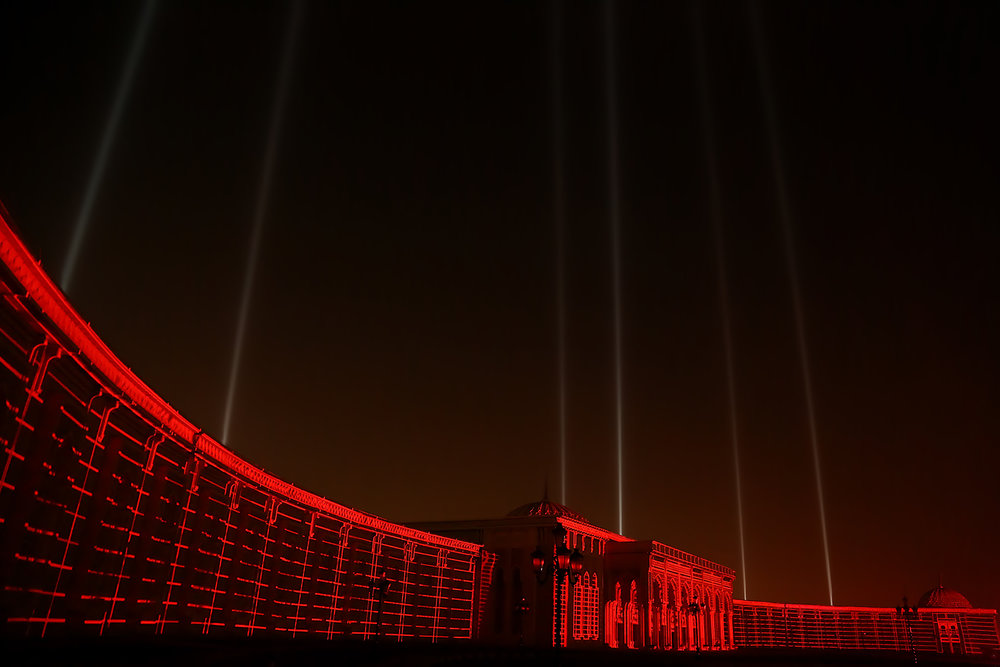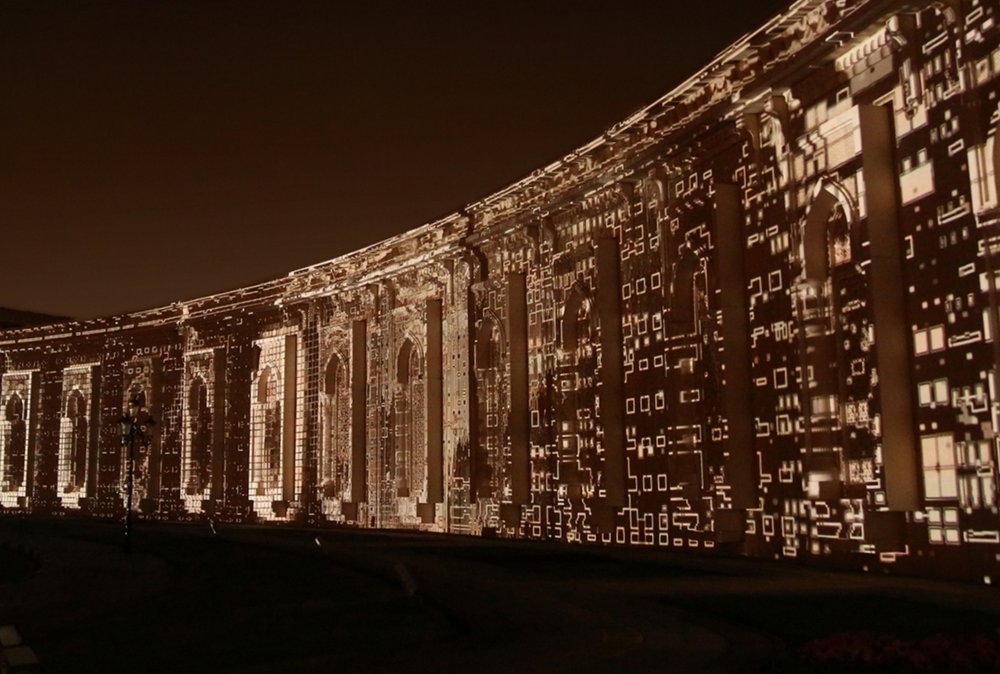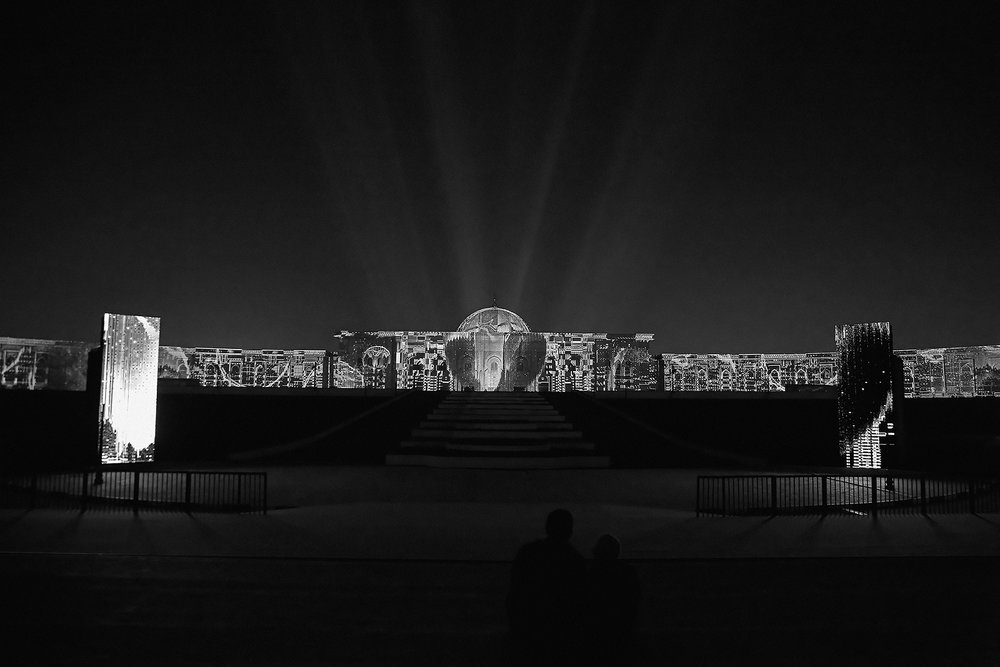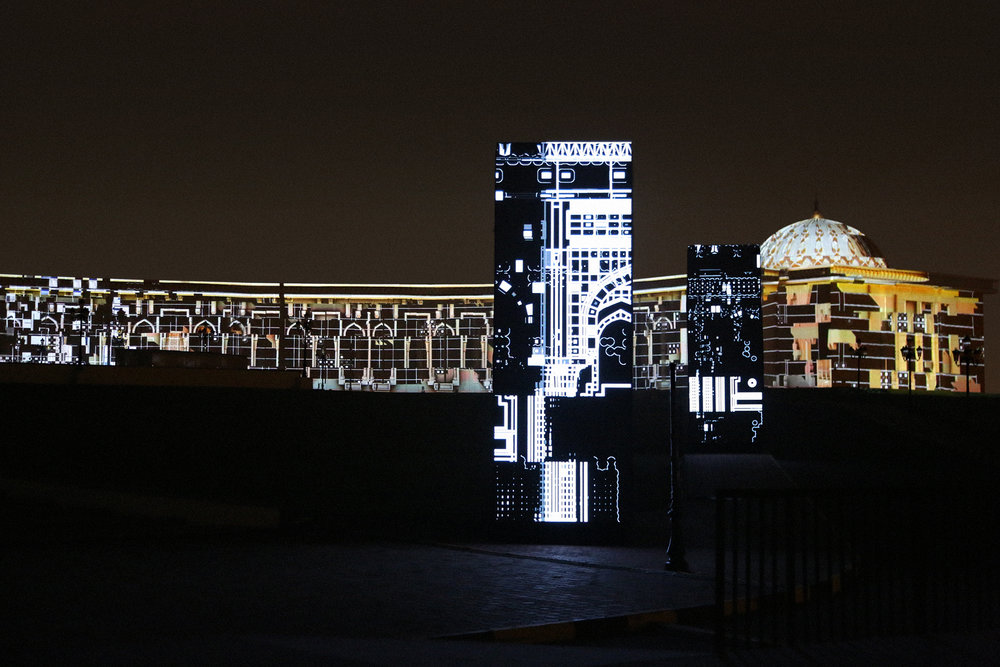 Credits
CLIENT
SLF Artistic Direction, Production & Technical Engineering
Nomada, Les Arts Nomades CIE
TIGRELAB
Creative Direction
Javier Pinto
Mathieu Felix
Federico Gonzalez
Art Direction
Original Musica and Sound Design
CG Supervisor
Design & CG
Mathieu Felix
Dan Garotte
Filip Roca
Hernan Scassa
Antonio Niebla
Felipe Kenji
Edition
Mathieu Felix
Felipe Mejia
Light Custom Software
Production
Nomada, Les Arts Nomades CIE