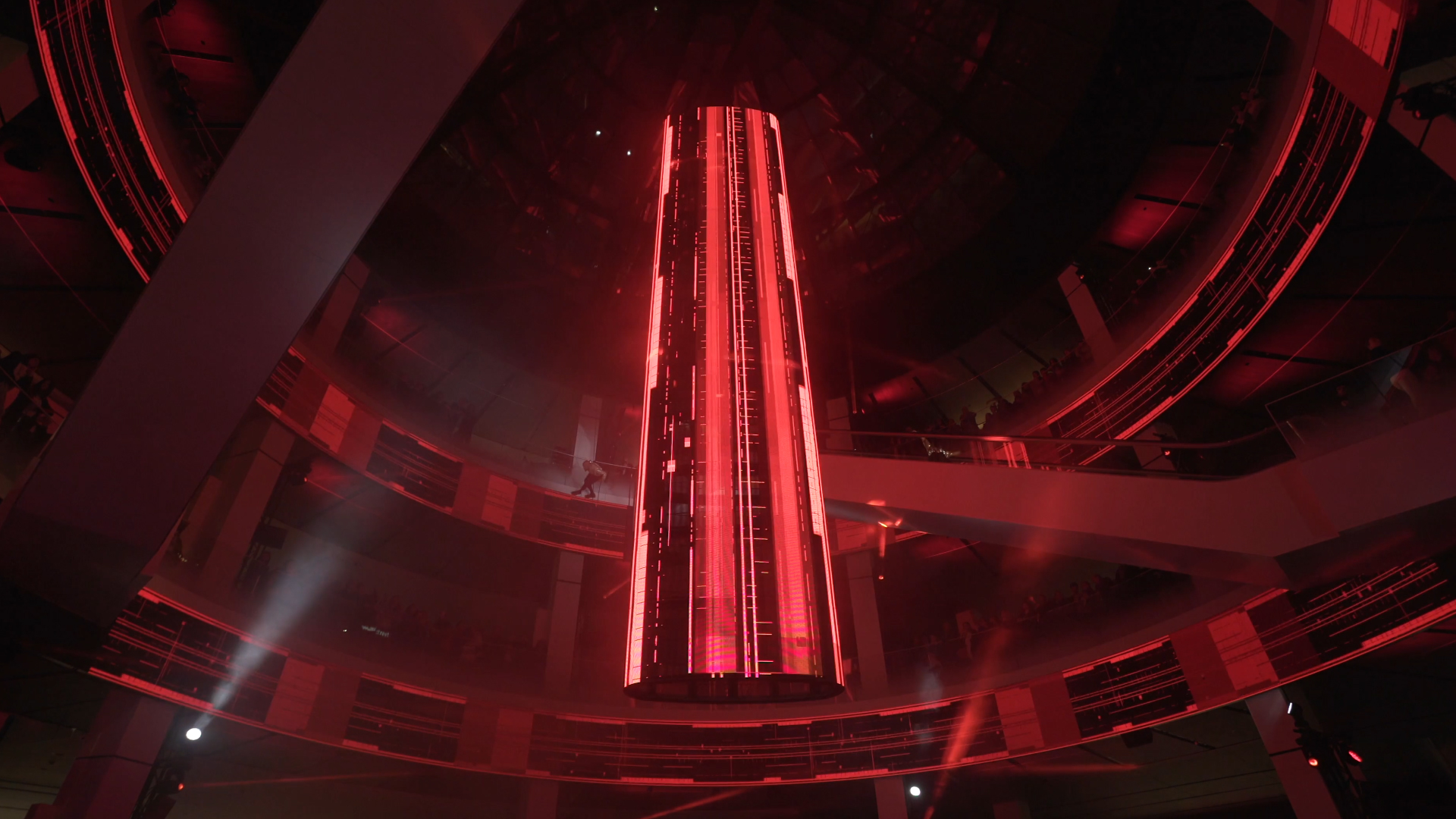 Overview
The director Hansel Cereza contacted us for the opening of the new refurbished Diagonal Mar shopping mall of Barcelona.
The piece tells the story of a travel from the superficie to the deep sea.
It took place into their internal circular courtyard at the centre of the structure. In addition to the AV setup, vertical dancers and performers were part of the show.
Services
Animation

Editing

DMX Light Show
Generative Content
Process
Our contents were shown in two parallel 360º horizontal-circular LED screens of 14.484 x 448 px each and a 360º monolith of 752 x 1.664 px in the centre, fully made with AE and SMODE. Meanwhile, we created our light show with custom Cinema 4D DMX plug in, controlling and animating 24 beam lights.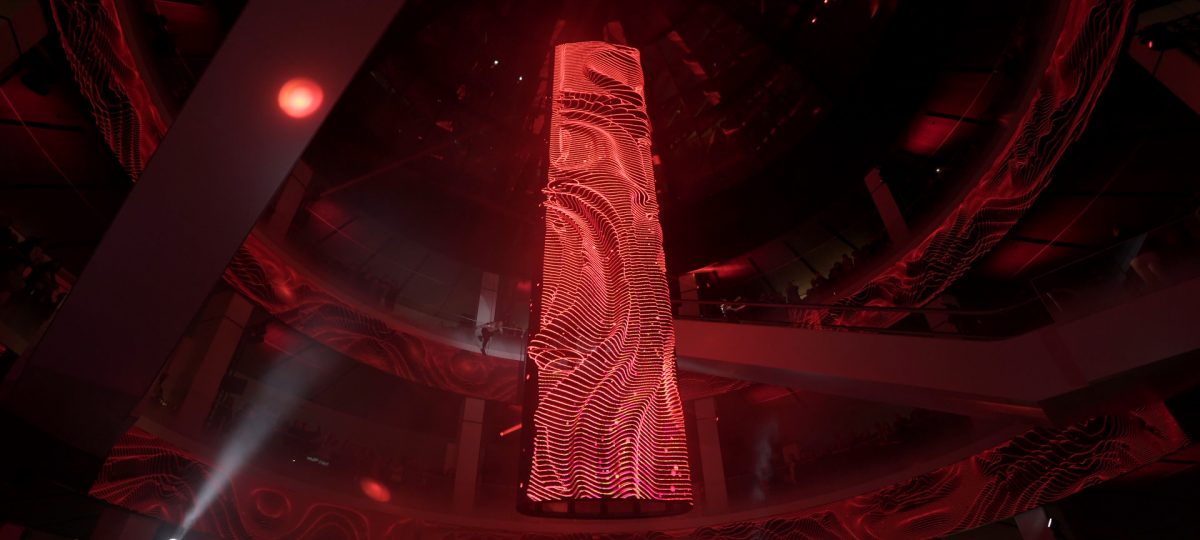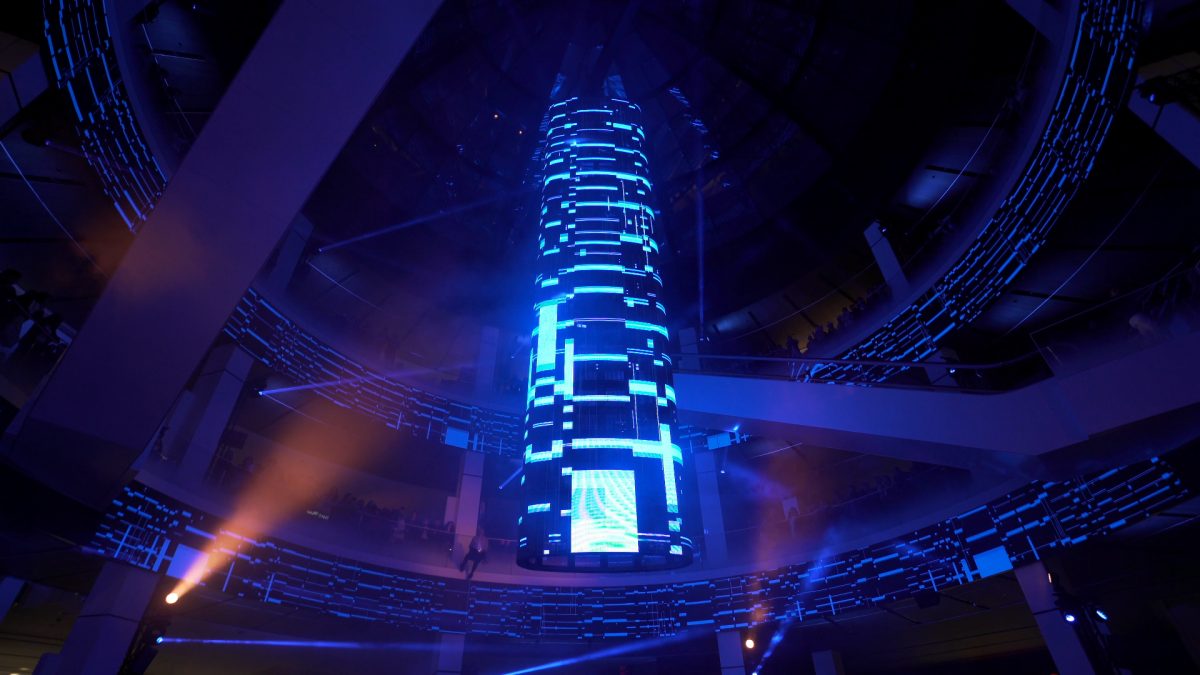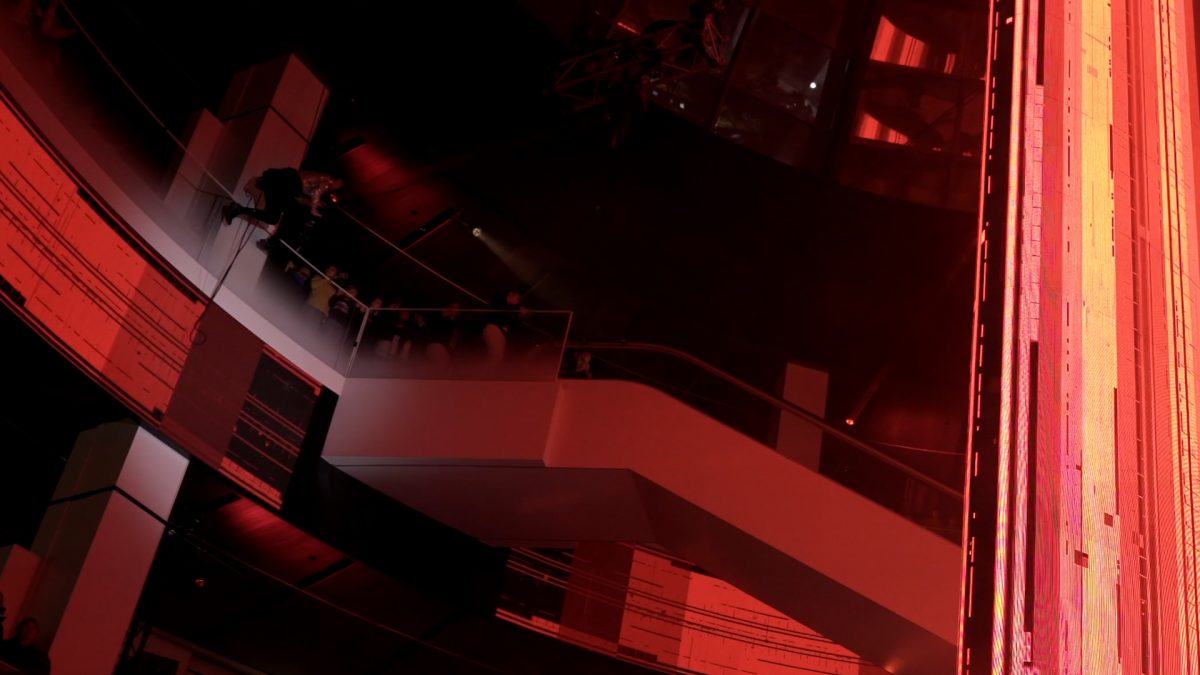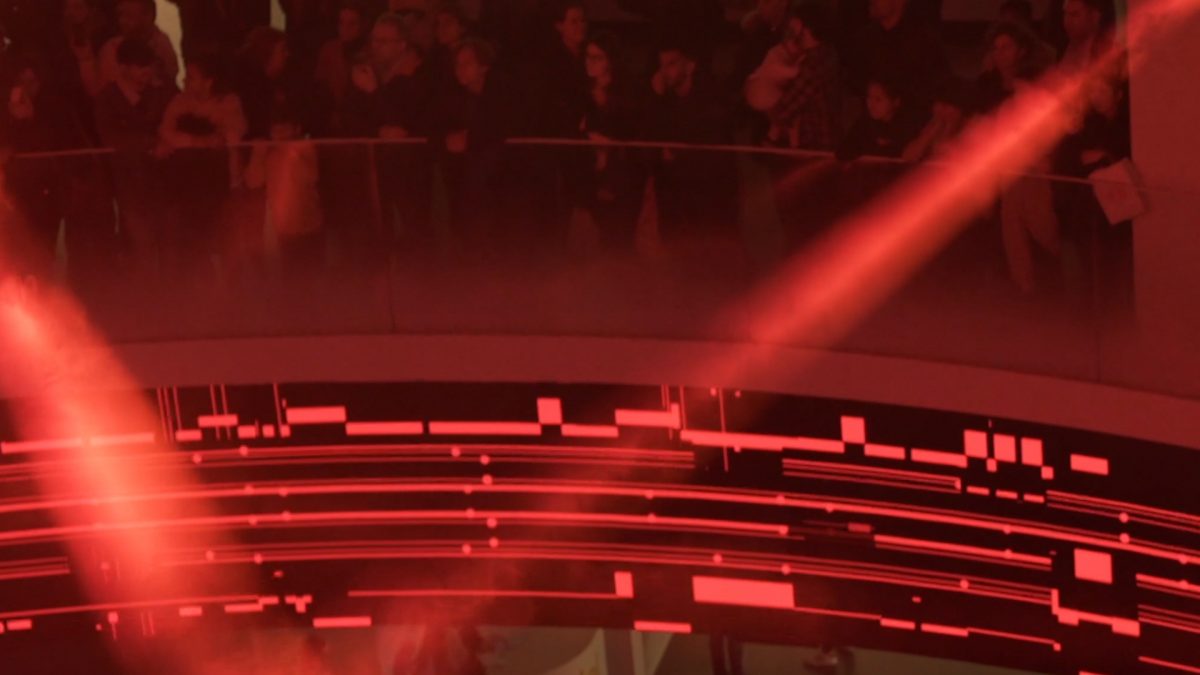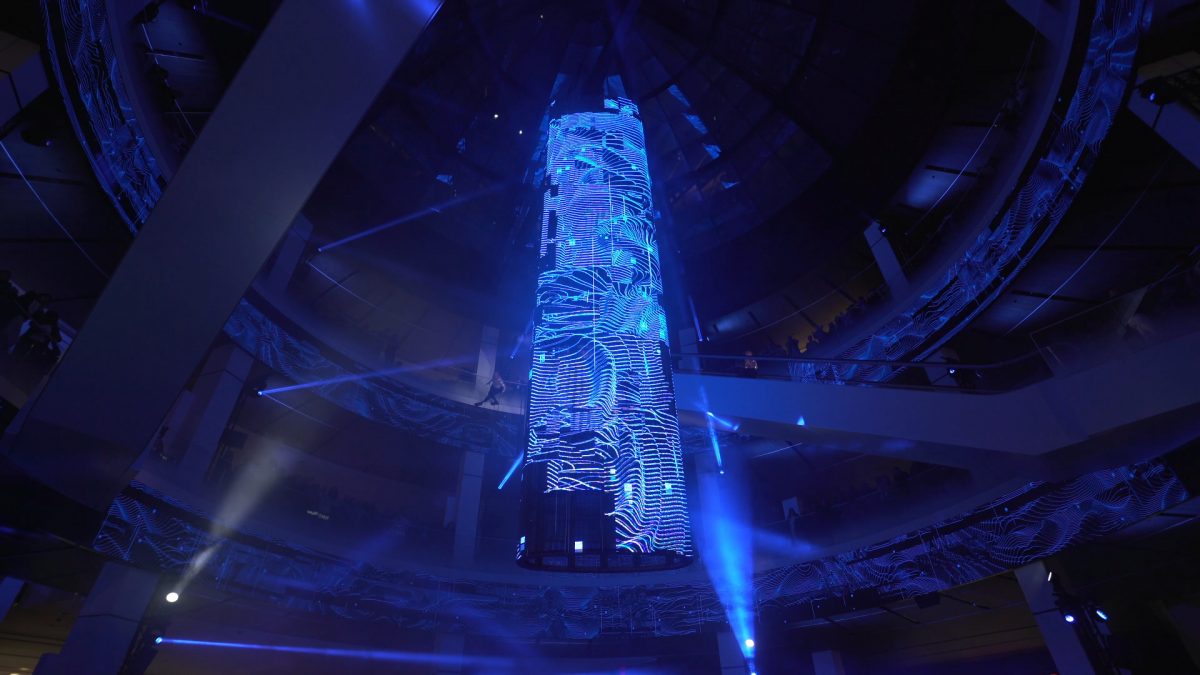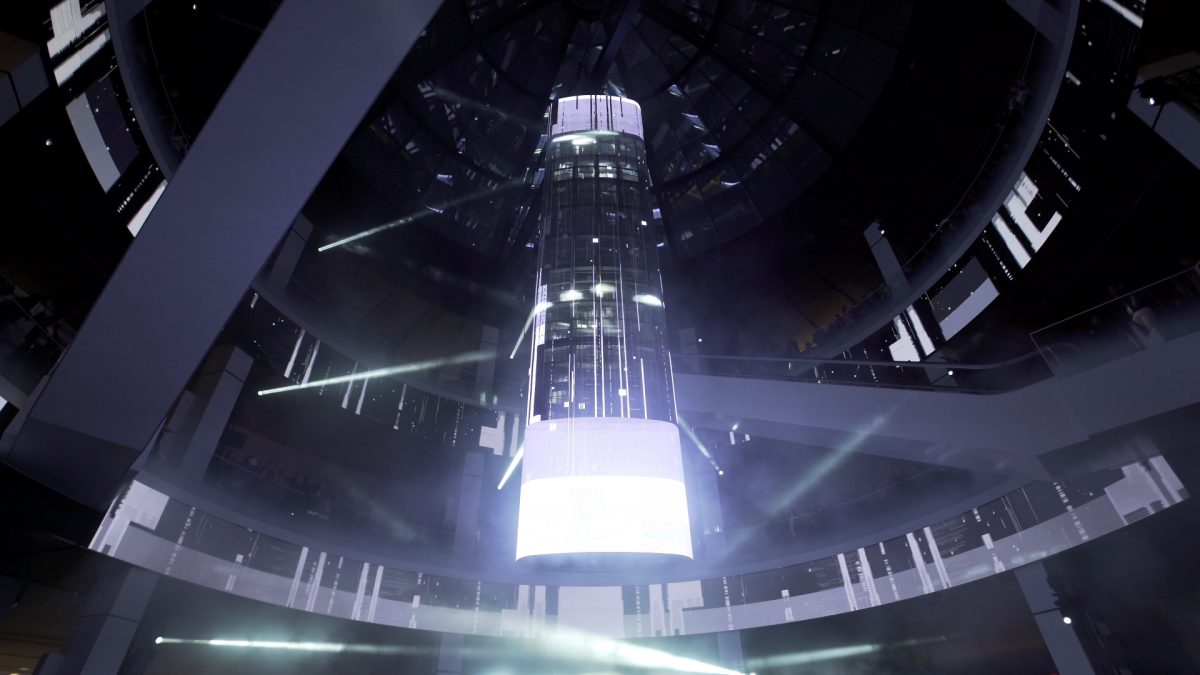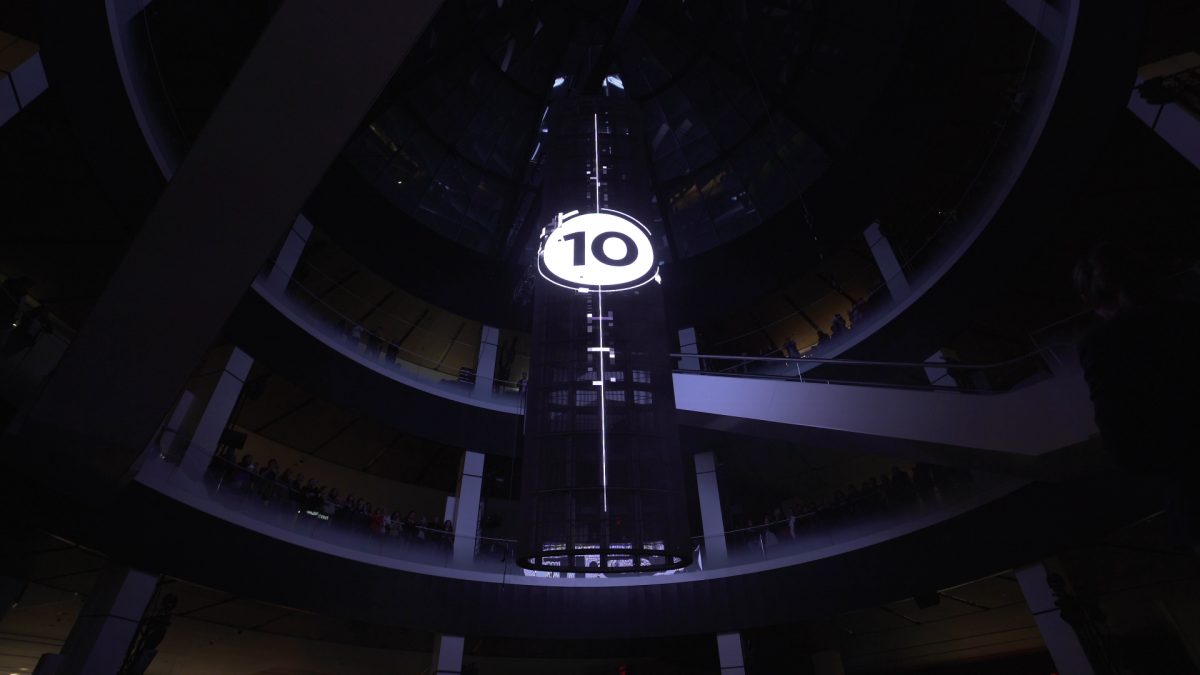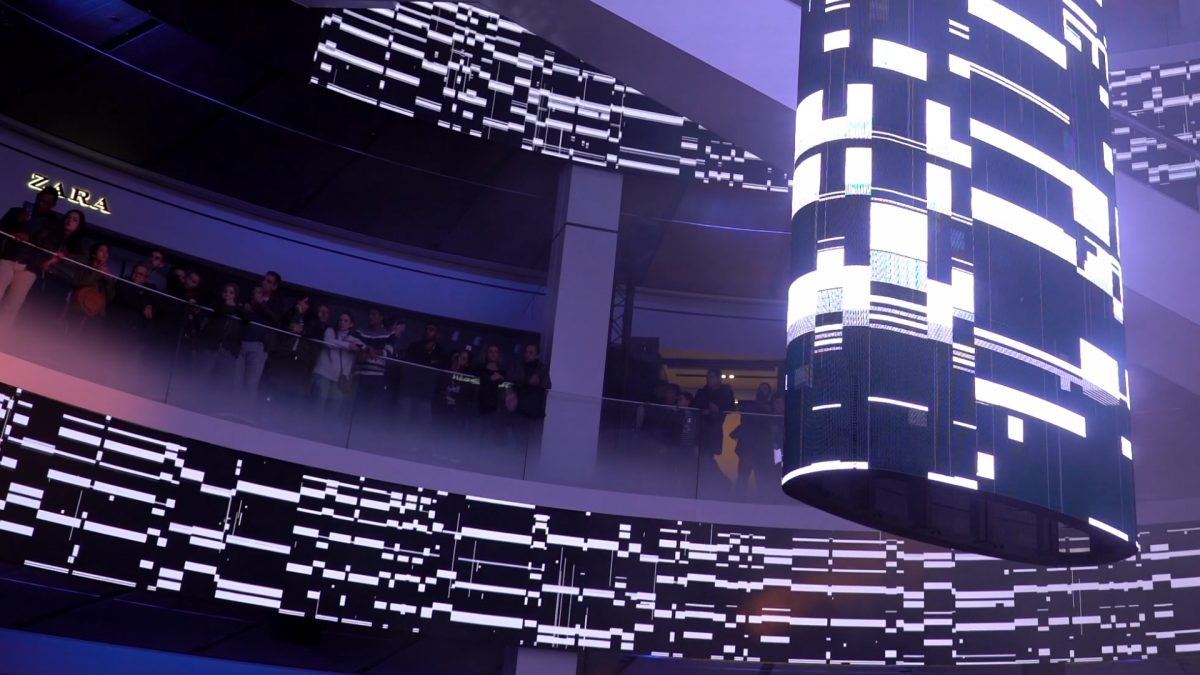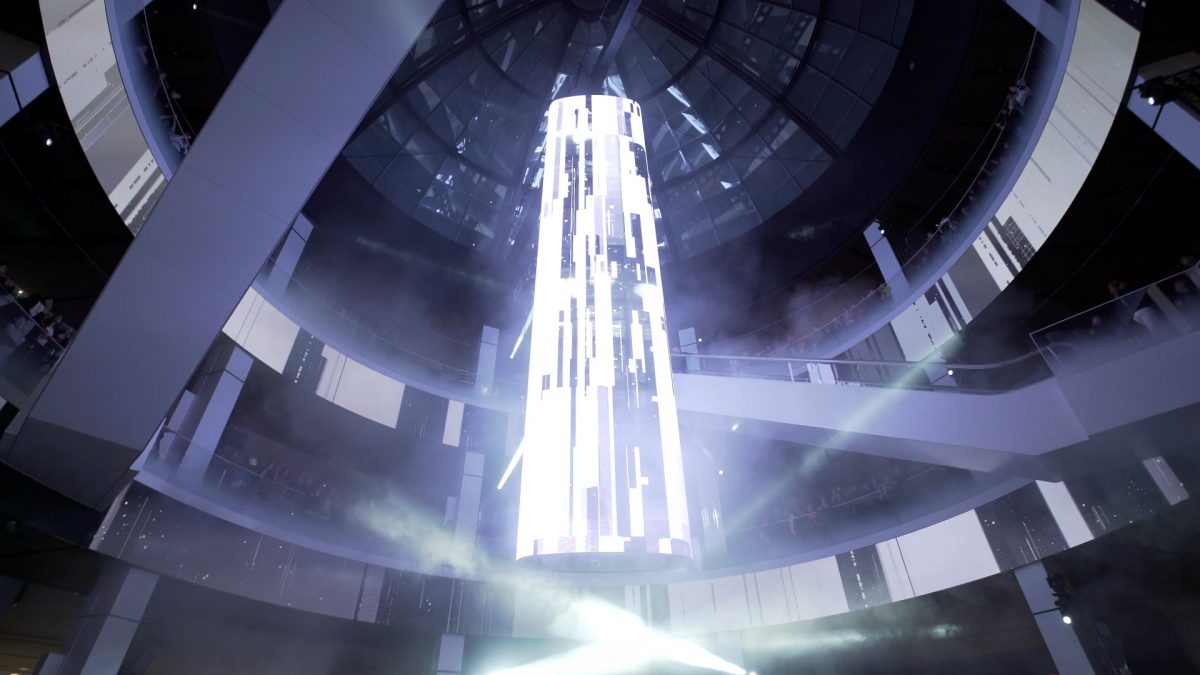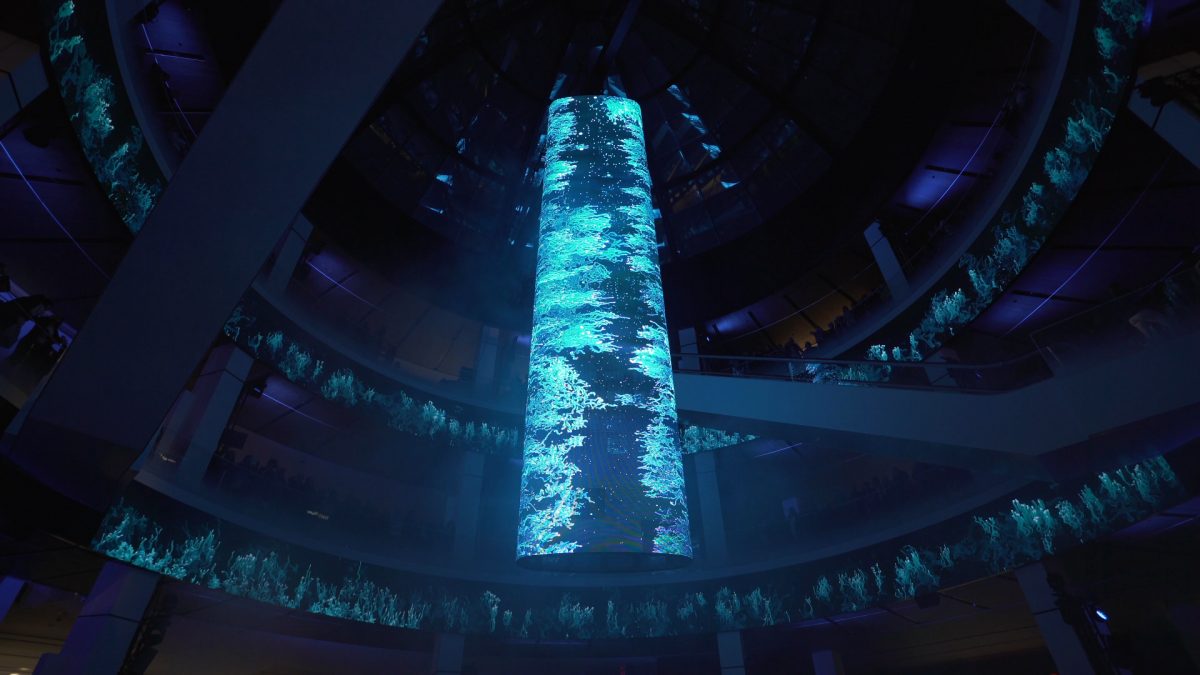 Credits
CLIENT
A show by Tigrelab & Hansel Cereza
Original Music
Vertical Dance
TIGRELAB
Creative Direction
Federico Gonzalez
Mathieu Felix
Javier Pinto
2D Animation
Felipe Kenji
Antonio Nieto
Cesar Jun Kita
Composition
Light Show Design